These days, coronavirus has severely affected the whole world. This epidemic has also affected the competition to select the SUV of the Year. This competition is held regularly every year but it has been held in a different way this year. Join Virlan to know more about this year's competition and finalists:
Coronavirus has limited social relationships around the world and the health of testers, editors, photographers and videographers are at risk. On the other hand, this popular magazine takes it seriously to provide the most complete information about the SUV of the Year. So MotorTrend has been creative this year.
Best SUVs Chosen by MotorTrend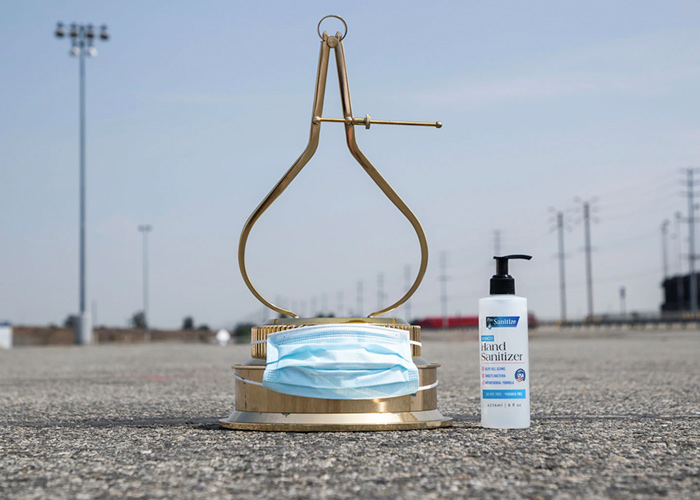 During this year's competition, wearing mask is mandatory for everyone, hand sanitizer is everywhere, and car cabins are regularly disinfected with alcohol.
In addition, people sleep in tents at a distance and food is served in separate boxes. A doctor checks People's body temperature twice a day.
If someone shows any signs, the whole competition will stop for two weeks. For this reason, unlike previous years, MotorTrend announce results of competitions at the end of each month, the first of which is the SUV of the Year.
Also read:
Hyundai new SUV : Hyundai Intents To Challenge The Toyota Land Cruiser With New SUV
The competition: SUV of the Year
As automakers move away from sedans, the variety of SUVs increases; Therefore, MotorTrend tests the latest models in different sizes, shapes and prices in the SUV of the Year competition.
In this year's competition, they evaluated about 30 different vehicles.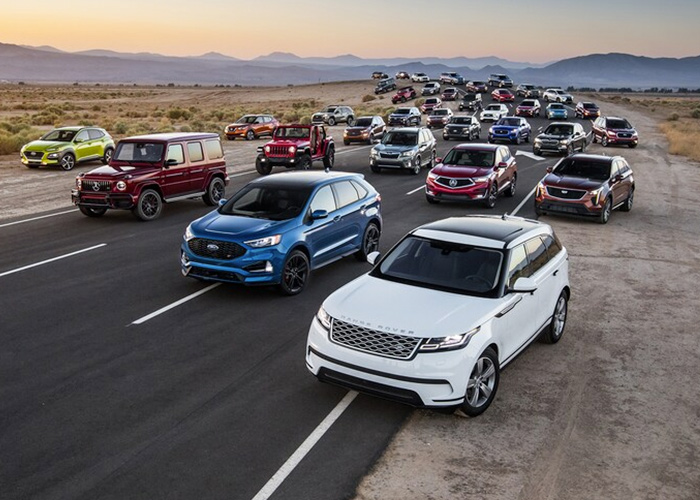 2021 MotorTrend SUV of the Year Contenders
• Audi A6 Allroad 
• Audi SQ7
• BMW X6
• Buick Encore GX
• Chevy Trailblazer
• Chevy Tahoe/Suburban
• GMC Yukon
• Hyundai Venue
• Mazda CX-30
• Mercedes E450 All-Terrain
• Mercedes-Benz GLA
• Mercedes-Benz GLB
• Mercedes GLC-Class
• Tesla Model Y
• Toyota Highlander
• Volkswagen Atlas Cross Sport
SUV Of The Year: The Criteria
To select the top SUV among these participants, the MotorTrend testing team thoroughly evaluated each SUV. They did a rigorous 10-day evaluation process for this goal. Of course, it should be noted that this is not a comparative testing. Each car is evaluated based on its merits according to six main criteria. These criteria are:
Advancement in design: Team pays special attention to interior and exterior design, as well as smart selection and use of materials.
Engineering and technology: Technologies that benefit buyers are examined. This can range from new-tech powertrains and gearbox technologies to new suspension systems. The team also evaluates vehicle's ability to fit people and cargo.
Fuel consumption (Efficiency): Test team measures fuel consumption according to the weight and class of each car. For electric vehicles, the team considers energy consumption.
Safety: They also test safety measures that protect occupants from injury in crashes. Moreover, the team tests vehicle's ability to assist the driver to prevent crashes in the first place.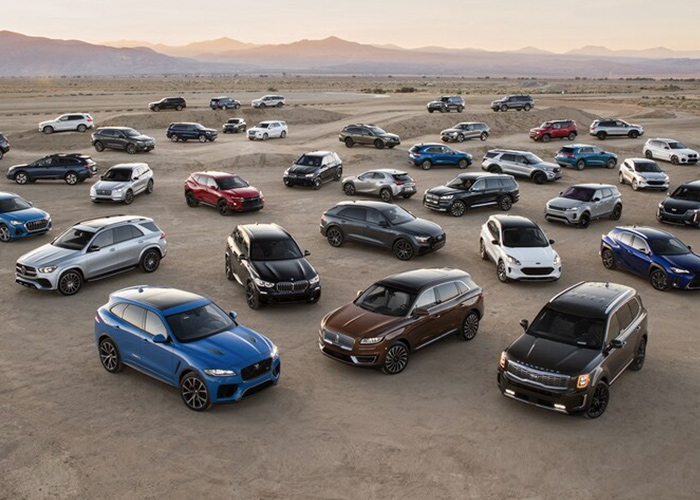 Value: They examine what features each car offers compared to its price tag and how much it is worth buying. They also predict how much value each car will retain after five years of ownership.
Function: Test team checks designers and engineers's overall job. For example, a luxury car should be also very comfortable. An off-roading SUV should pass any obstacle. A sports car should be accurate around the corners.
After all the participants were thoroughly and carefully evaluated and weighed against each of the above criteria, team will select six of them as finalists.
2021 MotorTrend SUV of the Year Finalists
• Cadillac Escalade
• Genesis GV80
• Land Rover Defender
• Kia Seltos
• Nissan Rogue
• Toyota Venza
To sum up, each of these SUVs deserves to win this tough competition. These finalists will have to compete again so that one car can finally win one of the top awards in the automotive industry.
New Land Rover Defender Named MotorTrend 2021 SUV of the Year
These days, SUV cars have evolved from go-anywhere vehicles to mall-crawling tall wagons and minivan substitutes. Most of the cars we know today as SUVs are essentially CUVs, which are crossover platform-based passenger cars. Automakers have only added a few inches to their height, not to increase their ability to travel on rough terrain but because people like to sit up high.
But this is never the case with the Land Rover Defender. The new generation of the car replaces the previous version's steel chassis with an integrated aluminum structure. Moreover, fully independent suspension are the substitutes of live axles.
Of course, this may not be pleasant for off-road enthusiasts, but the new Defender will be a nice companion for rough roads.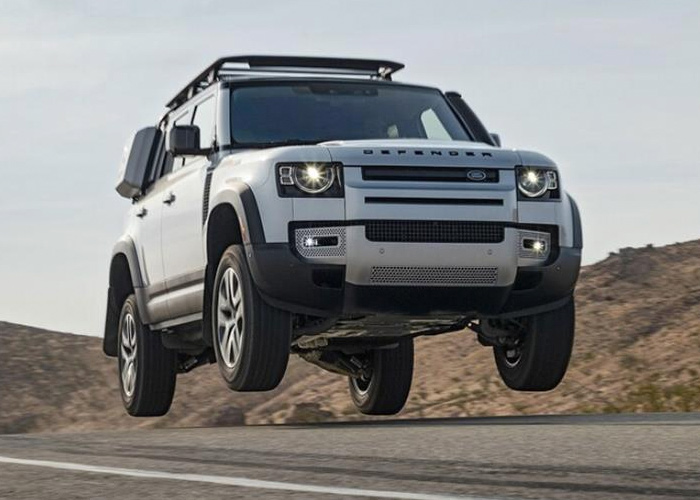 Just being a real, rough SUV does not win a Golden Caliper Award. All the related categories such as acceleration, handling, fuel consumption, rear passenger space and infotainment system is carefully evaluated in this competition; So the Defender certainly performed well in all of these, as well as the six key criteria.
The new Defender is one of those cars that makes the driver feel special after just one kilometer. This British SUV is so good and attractive that the CEO of MotorTrend says, "I'm glad I've lived long enough to see the return of the Land Rover Defender."
Land Rover Defender
The new Defender is exactly what the fans of this big name want. This car has excellent interior and exterior design, excellent propulsion and gearbox coordination, exceptional ride quality, amazing value and the ability to go anywhere on the planet.
This is an admirable combination; Therefore, it is better for the G-Class to be careful, because the Defender is the closest competitor it has had over the years. Although this car is still clearly a Defender and proudly carries its legacy, it is not a slave of the past like the Wrangler and G-Class. The new Defender proves that one does not always have to adhere to the traditions at all costs.
Which one of these SUVs do you prefer? and why is that?