Renault 5 is one of the most famous and iconic European hatchbacks and is still remembered today. An Italian designer named Marco Maltese has designed a virtual rendering of a modern version and the result is really spectacular: Renault Le 5 Concept.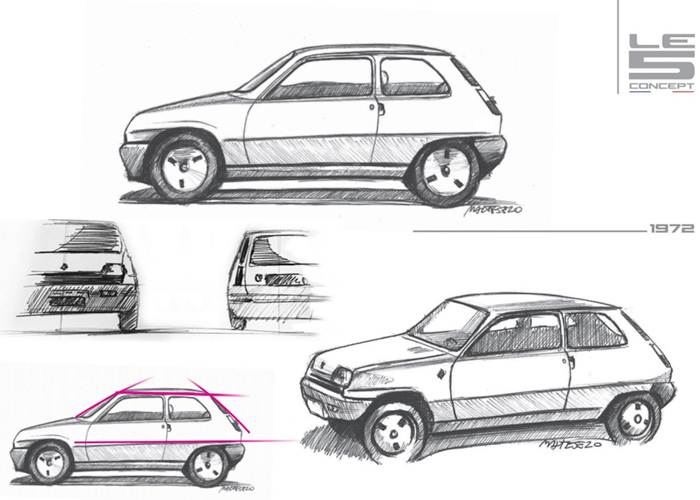 While the original Renault 5 was designed to be quite straightforward and simple, Maltese incorporated the classic lines  into a modern and stylish model. So, Renault Le 5 Concept was introduced.
This car is modern, but it has the same familiar look of the original Renault 5.
Also read: Hyundai new SUV : Hyundai Intents To Challenge The Toyota Land Cruiser With New SUV
Up front, we can see LED headlights with a distinctive design. Vertical daytime running lights are accompanied by a light bar, with the Renault emblem on display.  Just below there is a fully enclosed grille that points to the concept's electric powertrain. Air intakes also have golden elements.
In the sides, we can see the most attractive view of the car. Because the Renault LE 5 benefits from a short hood, stylish fenders and aerodynamic side skirts.
Other notable feature include the black A-pillar, which gives it a sportier look.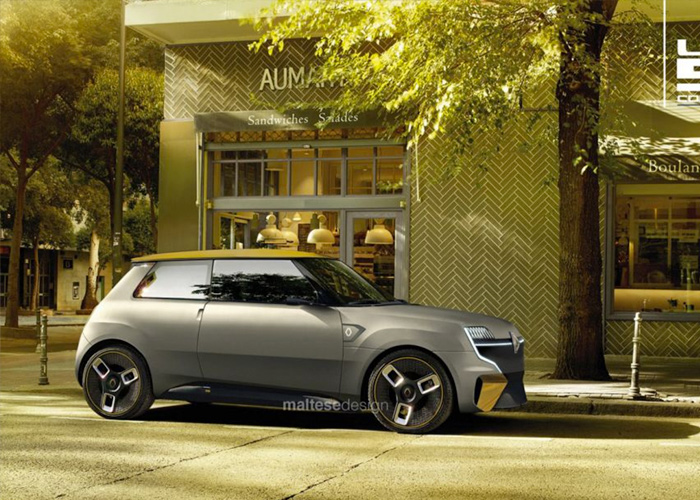 Contrasting roof, cameras instead of side mirrors, and aerodynamic wheels with a three-spoke design are among the concept's features. The angular C-pillar is also extremely functional and has tricolor elements of the French flag.
The same avant-garde design can be seen in the rear. The large rear window is surrounded by unique taillights. We can also recognize the minimalist bumper with gold elements similar to the front.
Altogether, the concept has a great look and if it turns to be a real model, it can be a good competitor for cars like Mini Cooper SE.