An SEO expert can make a lot of money by either running projects for others or promoting his/her own projects.
In this article, we will review and explain SEO training and how to become an SEO expert.
Are you looking to increase your website traffic and improve your ranking as a result of searching for keywords related to your business?
Do you Want Increase Your Search Rankings with High Quality Backlinks?
In order to do this, you either have to rely on others forever or become an SEO expert. So join Virlan in this new blog:
SEO Training
Learning how to optimize a website for search engines
is not just for those who are looking for a good income. A significant portion of users start learning SEO with the goal of improving their website ranking on Google. The most important thing about this expertise is that you need high experience in order to succeed.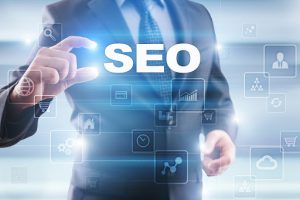 The difference between an SEO expert and an SEO professional
First of all, it is better to understand the difference between an SEO expert and an SEO professional. An SEO expert is someone who not only knows how to optimize a website but also notice the rules of search engines. An SEO expert also knows how to increase the ranking of web pages in the field of their own keywords.
An SEO professional is also an SEO expert, only with one difference: he has acquired knowledge of SEO with the aim of providing advice to others or providing services to other websites. In other words, this person receives his income for working on customer projects and giving them all kinds of SEO advices.
Benefits of becoming an SEO expert
Although becoming an expert in this field needs a lot of time, it will have several benefits:
Improved website rankings and traffic
This is the main reason why someone should learn website SEO. Without the knowledge of search engine optimization, you will definitely lose to your competitors. The most visited websites in the world, get a large part of their traffic through search engines.
On the other hand, due to the strong need of users to use search engines continuously, you need to have good and related keywords. The keywords will also have a great impact on your branding.
Less dependence on companies and individuals who are active in the field of SEO
In such a situation, if you are not an SEO expert, as long as you want to maintain your good ranking in Google and still progress in it, you have to rely on other companies and individuals and pay them to help you.
Cost reduction
If you have enough knowledge in the field of SEO, you don't need to hire a SEO specialist. So you will save money. This is specifically important for new freelancers, who need to improve their website rankings in search engines in order to get new projects without having to pay a lot of money.
Gaining enough knowledge to recognize a strong SEO professional
When a startup or company grows, as a founder or CEO, you will become more involved. This may leave you no time to work on website optimization. If you've become an SEO expert yourself, you will know which company to hire in order to optimize your website. In other words, you will now be better at reviewing their resumes.
High profitability for marketing managers
If you have enough knowledge of SEO as a marketing manager, you will be a notch better than your other colleagues. Earning more commissions is just one of the benefits.
SEO is the essential need of any business
Website optimization for search engines is no longer an additional activity. In fact, it is the key factor for the survival of a business in the social network. An SEO expert can prevent a drop in rankings and traffic.
related articles :
How can you remain productive while working From Home ?
10 steps to becoming an SEO expert
Now that you know the importance of SEO training for website optimization, we will take a look at 10 related steps to become an SEO expert.
1- understand how search engines work
The first step is to know how search engines, especially Google, work. Many users think they already know all about search engines, but as you start reading, you will realize that in reality, you know nothing about Google search engine!
You may think this is pointless and you should spend your time learning practical skills. The point is that practical skills will always work best in combination with theoretical knowledge.
Google has provided a lot of documentation on how its search engine works. To get started, learning those is enough and you do not need to go into details.
2- Learning the basic concepts of search engines marketing
An SEO expert should have enough knowledge in the field of search engine marketing and digital marketing, and relying only on the principles of website optimization is not enough.
This will help you to have reasonable expectations of your website SEO. You will understand that other tools in conjunction with SEO can make your Internet business stronger.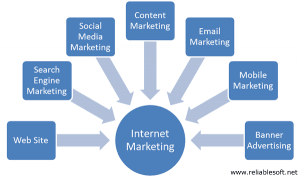 3- Learning the true meaning of SEO
SEO is not just about keywords and link building and it goes deeper than you think. The main purpose of SEO is providing a different user experience and meeting their needs. In other words, we should be able to provide customers with exactly what they want.
As a result, the goal is not just to get more traffic through search engines. You need to turn that traffic into your regular users and customers. For this exact reason, you should try to learn SEO in addition to gain high skills in digital marketing.
4- Choosing the right SEO training resource
Once you start, you will soon realize that there is a lot of information about SEO all over the internet. You will also realize the great depth of SEO world. This can be confusing at the outset.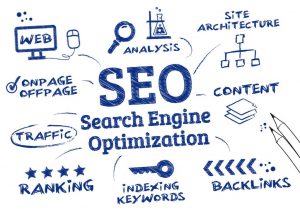 Without choosing a specific path, you will spend days and nights reading articles from various websites and instead of gaining the right knowledge, you will have only learn some scattered lessons. In the early years of search engines, there was no training for them, but today you will find many free and paid online tutorials. You will find some nice training articles after a good search.
In the following, we will introduce you some English resources.
Google Digital Garage: Google has produced a series of training courses on digital marketing, covering almost all important topics. This course does not cover SEO in details, but given the deep connection between SEO and digital marketing, studying them will give you a good knowledge of online marketing.
Moz SEO Course: Moz has become popular mostly because of the tools it has developed in the field of SEO. As one of the most well-known companies in the world of SEO, Moz created a training course to explore the basic concepts of website optimization for search engines. This course is not perfect, but it is good for beginners. Fortunately, this course is available for free through the Udemy website.
SEO Guide: This training course was created by Google to train an SEO expert. In this series, SEO is examined from the perspective of Google. This tutorial does not take more than a few hours, so be sure to include it in your schedule.
5- Staying up to date on the latest SEO changes
If you continue your work in the traditional way without knowing the latest updates and changes, you will lose the competition. As an example of the latest changes, we should mention the important update of Google about the Nofollow link with the new Sponsored and UGC tags.
Search engine algorithms are constantly changing. Google alone makes an average of 250 changes to its search engine algorithms each year! An SEO expert should be aware of these changes and apply their website optimization campaign accordingly.
The best way to stay up to date is to follow a few SEO websites. They will reflect the latest changes very soon. Some of the most powerful English resources include:
Search Engine Roundtable: Following it is essential for any SEO expert. This website reports all the big and small changes that happen in the SEO industry on a daily basis.
Search Engine Land: This is one of the oldest SEO websites. Having Google-sponsored activity is one of the reasons for its popularity.
Google Blog: An SEO expert should visit Google Blog regularly. The company announces the latest important changes related to its search engine in its blog. This is where all the content related to countless Google hardware and SEO software products is published.
Google Search Blog: Unlike the previous Blog, the focus here is on "search".
Google Webmasters Blog: This is the official Google Webmaster Blog. By following it, you will find the latest changes in Google Webmaster.
related articles :
Google is offering $340 million in free ads for coronavirus help package
6- Selecting the best SEO tools
In practice, you can not advance a website SEO project all at once. To move in the right direction, you need to provide a set of information for different analysis tools and make decisions based on the results received.
Unfortunately, using the best SEO tools is not free and buying a subscription for some of them requires a lot of money. However, depending on your needs, you should be able to access them as much as possible. Here are some of the most important tools in this area:
Google Webmaster Tools:
It is one of the most important tools and it's free. By using it, you will get very important and valuable information about your website.
Google Analytics:
Using Google's tools is a priority over countless other tools because it is provided by the owner and developer of the largest web search engine and it is also free.
Google Analytics provides you with very accurate and useful information about your website traffic and how it is found by users. By following multiple reports, you will be able to optimize your website in the best possible way.
SEMRUSH:
This is a paid tool, but to evaluate the tool you can use the service for free for 7 days.
SEMRUSh, as its name implies, is used for SEM, but it also has so many capabilities for SEO such competitor ranking, keyword finding, link building, social media monitoring, and other features which cannot be ignored.
The cheapest monthly subscription is $ 99. Although it may seem a little expensive, but buying a SEMRUSH website subscription will be one of the best investments you can make for your website SEO
Ahrefs:
You have to pay $7 to try out the tool for a 7-day period, but unlike the SEMRUSH trial, you will have full access to everything during this period.
You will then have to pay at least $ 99 per month to purchase a subscription. Ahrefs can be considered as a replacement for SEMRUSH. Ahrefs has a high value and credibility among SEO professionals.
7- Practicing SEO and not relying on theoretical concepts
As we have said earlier, practical topics and experience are more important than concepts and theoretical knowledge in the world of SEO. The result of studying SEO should a series of practical actions. A very important and challenging point about SEO is that every strategy, path or method is suitable for a unique website and its implementation on another website may not have expected feedbacks.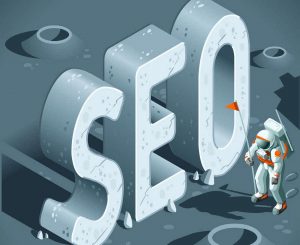 In other words, it is not possible to design a general version for everyone. As a result, you have to take action and adopt the right strategy through trial.
One of the most important steps in optimizing your website for search engines is finding the right keywords to generate content. We suggest you to take this issue seriously.
One of the most important ways to achieve the right SEO strategy is to study the strategies followed by successful companies in this field.
8- Show your SEO expertise
It is said that one of the best ways to learn a new knowledge is to explain it. This method will also be useful on the way to becoming an SEO expert. For example, you can create a personal blog or SEO and share your new experiences and findings. Over time, reviewing these will prevent you from forgetting what you have learned.
9- Continuous activity and patience
If you are an impatient person, forget about becoming an SEO expert. Website optimization requires continuous activity and you should not hastily conclude about the success or failure of your activities.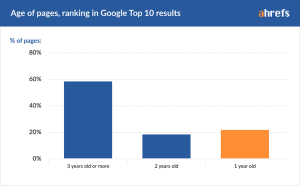 SEO is the most effective way to increase website traffic, but it is never considered as one of the fastest. If you want to attract lots of visitors to your website in one month, you need to think of additional internet marketing strategies other than SEO.
The goal of website optimization for search engines is to create a long-lasting online branch. SEO means creating a long term sustainable business by building a firm foundation that will get you true traffic 24/7 for years.
related articles :
Shopify vs Magento vs Prestashop vs Woocommerce vs OpenCart
10 – Using the experience of successful SEO professionals
You will face many difficulties in the path of becoming an SEO expert. Sometimes frustration comes to you and encourages you to give up! On the path to success in any field of work, the occurrence of this category of events is natural. While learning SEO, you will be more prone to disappointment due to the high complexity of this process!
By studying the experience of the most successful SEO professionals, you will realize their difficulties and achievements. In the following, we will introduce you the top five figures in the world of SEO. You can read their life story and especially their career path.
Neil Patel: SEO experts have a lot of respect for him. By reading his blog and practicing his practical solutions, you will receive valuable advices.
Brain Dean: His specialty is more in link building. You can check his blog to find the best experimental techniques to get a good ranking in search engines.
Eric Enge: Founder and CEO of Stone Temple and one of the most experienced SEO professionals in the world.
Joost de Valk: He is the founder and CEO of Yoast. Yoast is the most popular and widely used SEO plugin.
Rand Fishkin: No doubt, you will learn a lot from the founder of MOZ.