Instagram Influencer Marketing has become one of the most popular forms of digital marketing today. Brands are increasing their investment in this industry.
In 2018, nearly 740 platforms around the world focused on influencer marketing. A year before that, there were only 420 platforms that preferred to use influencer marketing over other marketing methods. This signifies a huge increase in the use of influencer marketing in just one year. We expect to see another big increases in this year too.
One of the reasons behind this increase is the high engagement that influencers get from their content. On Instagram, the average engagement rate of influencers is 1.87%. This rate increases to 10.7% for users with less than 2,000 followers.
Instagram Influencer marketing ideas to get the best feedback
Marketing through influencers will increase the engagement rate on your platform. By optimizing your campaign, you can achieve a higher engagement rate. In other words, it's not all about the advertiser, and you can also get the most positive feedback by following the six tips below:
1- Creating discount codes in Instagram Influencer Marketing
Providing discount codes in influencer marketing campaigns has a huge impact on increasing engagement rates. When users realize that they can buy their favorite product or service for a lower fee, they are more likely to get it. Through this technique, you can significantly increase your sales and profitability in a short period of time.
You can create unique discount codes for each influencer. So when they offer the codes to audience, you will be able to evaluate the feedback from each of them separately.
In other words, by tracking the code you will be able to evaluate the success of each campaign. This will help you to track influencers' performance. You will know which influencer is more profitable for future investments.
related articles:
How to Get Verified on Instagram ?
Instagram Influencer Marketing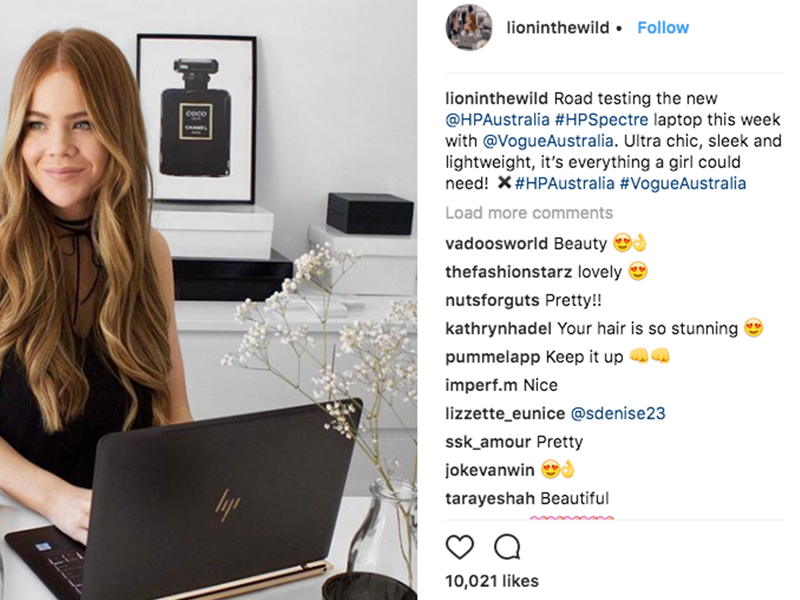 If you work with influencers at a fixed rate, they will have no specific motivation to focus on your content. But if you work together and pay them a commission for each purchase, they will be more motivated.
Daniel Wellington is an example of brands using this strategy. This Swedish brand gives free watches to influencers who work with it. Every influencer will receive a discount code as well. In this way, the brand can evaluate the success of each influencer in attracting new customers.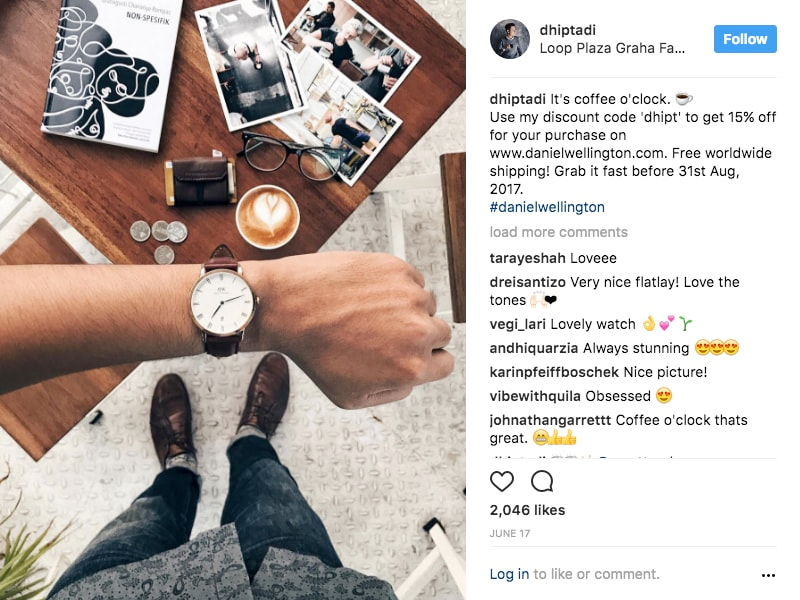 2- Whitelisting
Once you have identified the most influential people on social media, it is time to increase their potential. In other words, you should be able to increase the feedback you've received from the best and most successful influencers.
You will need paid promotions for this purpose. Through whitelisting, brands can access the influencers' account for advertising. This allows advertisers to access their own content and control the ones they want to promote.
Using whitelisting, you will be able to turn influencers' posts into ads. They will look like the original posts, except that a "Sponsored" tag will appear next to them. A caption can be added to them. This can direct the user to the desired store website. Like any other types of promotions, accurate analytics and statistics of promoted posts will be provided.
The advantage of amplification is increasing reach, engagement rates and thus increasing sales. The main challenge is convincing influencers to grant access to their accounts. Normally you can't access or even target the influencer's audience.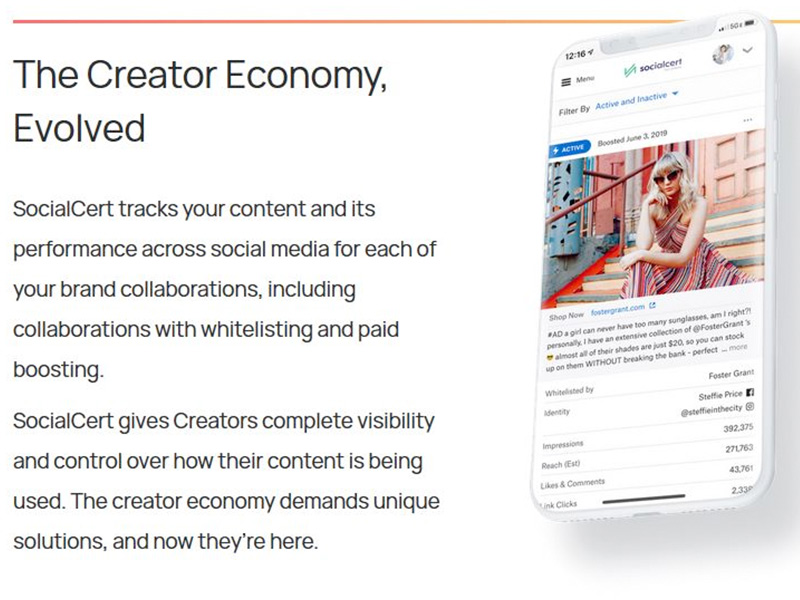 You can use SocialCert to fix the problem. With this tool, influencers can share their account data with brands in a secure way.
related articles:
How To Go Viral On Instagram ?
3- Influencers as brand Ambassadors in influencer marketing
You can only work with one influencer for one campaign. However, the best approach in influencer marketing is to build a strong relationship with one or more influencers. When you work with influencers for a long time, they will have a higher understanding of your brand and its value. Influencer will no longer see you as a temporary client but one of his/her colleagues. So he/she will spend more time and dedication on your campaigns.
In addition, it will be much easier to deal with them when you are working together for a long time. You may eventually choose your best and most successful influencer as your brand ambassador. The ambassadors will be able to view your content from different angles, because they know much better about them over the long time.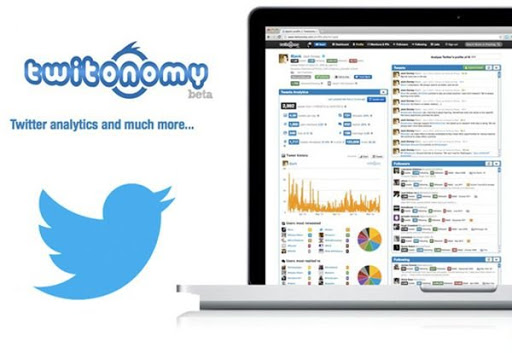 You can use a tool like Twitonomy to track down the posts of your fellow influencers and decide whether to select them as your ambassador. You can also check their feedbacks. This tool will show you detailed information along with a series of charts. It makes it easier to compare and draw conclusions. Other features of Twitonomy includes: Displaying statistics about tweets, comments, mentions and also other information about influencers.
4- Live videos
Live videos on social media has really revolutionized the way users interact on the Internet. If you are using influencer marketing to increase your sales, you should not forget to use live videos. In other words, you should ask your fellow influencers to expose your content in the form of live video.
When influencers publish live videos, their audience will be able to communicate with them simultaneously. This increases the reach as well as the engagement rate compared to normal videos and images.
When an the influencer talks about the brand, products and services while releasing a live video, it will definitely have a huge impact on your branding. In other words, this is one of the best ways to introduce users to a brand.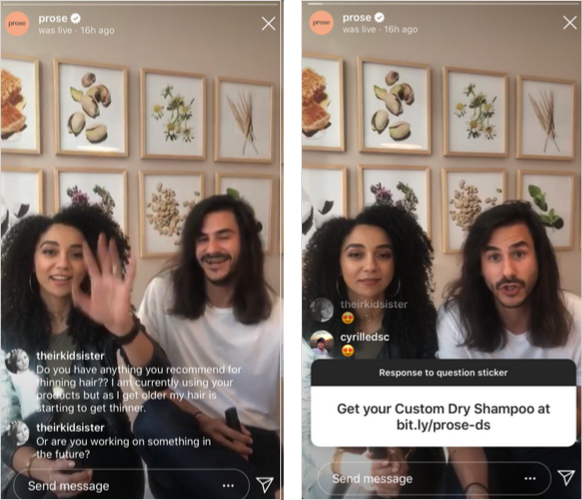 Live video can be in the form of questions and answers (Q/A), providing tutorials about your products or services, talking about future products and other topics related to the brand.
For example, Starbucks tried to encourage people to vote in 2016 US presidential election. The company released a live video in collaboration with Common. This video was viewed by 176,000 people and shared 200 times by viewers.
5- Social Media Takeover
In this way, the influencer takes control of a brand's social media for a specified period of time. During this time, they publish creative content to promote their brand and increase sales. It can be seen as the opposite of whitelisting, in which the manager of a brand takes control of an influencer account.
This strategy has a huge impact on increasing the engagement rate, because influencer's audience will follow your accounts. Do not forget that success in this method depends on setting a specific contract with the influencer. This contract must specify the scope of work, terms and conditions, duration of takeover as well as desired achievements. This will prevent possible problems in the future. After signing the contract, you can safely start your collaboration.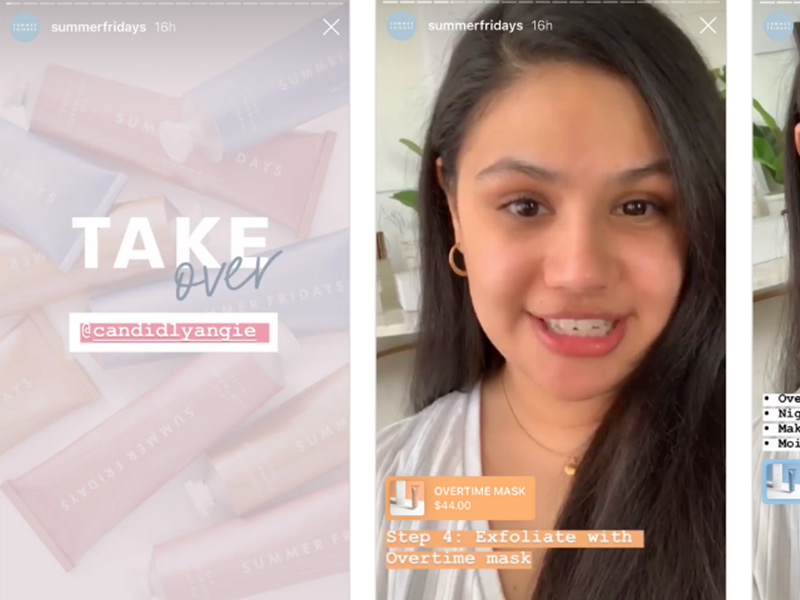 As you guess, submitting your account to another person or company is a bit scary. Now consider that in White Listing, you are asking an influencer to give you all the information of his/her only source of income! undoubtedly It's hard to convince them.
related articles:
Why Instagram Hashtags Are Important in Content Marketing ?
6- Testimonials
In order to get the best results and feedback from your influencer marketing campaign, you should consider featuring influencers in your testimonials section. When viewers see that your products are guaranteed by an influencer, they will have a special respect for them and their trust will increase.
It is not enough to simply provide a series of descriptions of your product or service. To reduce the distance, you can provide your influencer with some of your products.
For example, a phone company can send a sample of its new product for review to an influencer. This video can also be posted on your website or social media pages after it has been posted on a fellow influencer page. You can feature their reviews in the testimonials section on your website
You can combine this method with the previous approach to implement a great strategy. For example, give Influencer access to your account, provide him/her with some of your products and the ask them to go on a live video while using and reviewing your products.
related articles: