Video marketing is one of the most powerful ways of social media marketing to interact with modern customers in the digital space. Videos have become the most popular and preferred type of content on almost all online platforms. From news feeds to social media and magazines, we like to watch videos everywhere since they transfer information faster and more effectively. In 2021, brands can use the power of video marketing to drive audience engagement and increase conversions. Here we talk about the eight most exciting and largest video marketing trends awaiting us in 2021.
Top 8 Video Marketing Trends in 2021
1. 360-Degree Video Experiences
Videos are great for giving customers a visual representation of what your brand has to offer. Unlike pictures, videos allow viewers to see the product or service in action. However, if you want to showcase your products and services, you might want to opt for something a little more immersive, like 360-degree videos.
This is one of the video content trends that has redefined the viewing experience for many consumers. It gives them more control over how they view a product or service. Moreover, they feel like this type of video allows them to "demo a product" before they decide to buy it. Thus, it makes sense that 98% of consumers say 360-degree videos are more exciting compared to other formats of videos.
Also, 360-degree videos have a +46% video completion rate compared to regular videos and a +300% click-through rate compared to other display ads.
One example of how 360-degree videos used for marketing include Qantas Airlines' Hamilton Island VR experience. With this, they were able to promote the travel destination by giving travelers a better idea of what to expect when they visit. Meanwhile, Visit Dubai created a similar campaign to promote the Dubai Mall. Here, they used the tech to give viewers a virtual tour of the mall.
Of course, these examples did on a much larger scale, so it might challenged to pull off for smaller companies. But, you might be able to use this tech to give a tour of your show, document an event, or even offer a sneak peek of your production line.
2. Animated Explainer Videos
Animation has always been one of the most actionable marketing practices. Just remind of Mr. Clean — the mascot owned by Procter & Gamble. This animated hero first appeared on our screens in 1958. Over the decades, he still is one of the most memorable mascots in the cleaning goods industry. Mr. Clean is one of many examples of how animation can set a powerful brand image and stick to the customers' hearts.
In 2021, we expect the growing popularity of animated explainer videos. Even today, lots of companies all over the world use animated videos to promote their products and services creatively, educate customers about how to use them, onboard new employees, and for dozens of other corporate and marketing purposes. We anticipate seeing even more benefits of animated explanatory videos for businesses across different industries. We like how Pipedrive has implemented it by hiring Explain Ninja to produce their short animated commercial.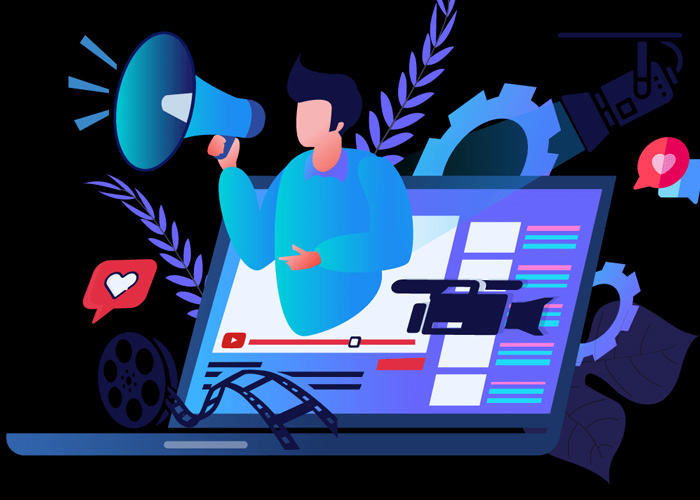 Also Read:
How to Get More YouTube Subscribers? Increase Your Subscribers in 2021
3. Top Video Marketing Trends: User-Generated Video Content
User-generated content plays a key role in marketing strategies and video content is no exception to this. In fact, user-generated video content ranks among the top video marketing trends in 2021.
Its effectiveness in attracting users and keeping them engaged is clear. User-generated videos on YouTube receive up to ten times as many views as branded content. That's not all: studies show that users who land on a site via UGC spend twice as much time on the site.
User-generated video content also does a much better job of converting users into sales. This means higher conversion rates! The chances of these users arriving on an ecommerce site via a video UGC and carrying out a purchase are also 184 percent higher and these users also spend 45 percent more.
This is particularly effective in industries that dried by user opinions, including travel and health and beauty.
But whether or not your business operates in these industries, user-generated video content is definitely something you should be incorporating into your video marketing strategy in 2021.
4. The Livestream Boom on Mobiles
The numbers say it all—in 2021, the average US consumer will have an average of 9.5 video streaming apps installed on their mobile phones.
Considering that users have, on average, around 80 apps installed on their phones. This means that more than ten percent of these apps are video streaming apps.
If you need further proof of this video marketing trend, let's take a look at its growth figures. The latest statistics show that the global streaming market has been growing rapidly in recent years.
In 2020, the market was worth $161.37 billion, a whopping 55 percent year-over-year increase from its value of $104.11 billion in 2019 (What's New in Publishing, 2020). Analysts predict the sector will continue to grow in 2021 and be one of the hottest video marketing trends of the year.
Also Read:
Popular Types Of YouTubers : Ideas to Build Your Own Channel
5. Longer Storytelling Will Rule Engagement
People are engaged by stories that seem true and real. Long storytelling in video marketing adds the feeling of "reality" and trustworthiness to videos. Today, long video-ads became even more popular and widely used.
Big brands like Subaru, Toyota, Adidas, and others produce advertisements that look like short movies bringing the story of usual people to the table and showcasing how the brand can help everyone in their daily lives. This type of video advertising is less promotional and more engaging since it's typically more about customers themselves rather than about products.
A literally fantastic example is Zendesk's video.
 6. Video Marketing Trends: Less is More Video Production
New technologies for video production are introduced almost every year. Think cinemagraphs, 4K videos, hyper-lapse tools, and high-speed cameras. However, it seems that businesses don't need to keep up with these complex, not to mention, expensive trends.
The trend towards simple video production is expected to continue, if not surge further ahead, into 2020 as more businesses double down on releasing more content to stand out in the crowd.
Just a few years ago, luxury car brand Bentley shot an entire ad using an iPhone. They could have used expensive Gimbal stabilizers and lens adaptors, but all the footage was recorded using a phone. Other brands have followed since to record short videos for social media marketing.
Take Code.org, for instance. The organization has interviewed professionals to speak about creativity and its role in computer science. As you can see, most of the videos are filmed in the format of a vlog with what seems to be smartphones or digital cameras. Meaning, you don't need fancy equipment to create content that can grab the attention of your audience.
Granted, Code.org might have interviewed quite a lot of high-profile personalities. But, you can always put your own twist on it, depending on the resources available to you. You could perhaps compile interviews from your customers, employees, and the like. In addition, you can use it to provide behind-the-scenes footage of an event that you organized.
The point here is, businesses can decide to stick with simple video production for marketing. As long as you put more focus on substance, there's a good chance that your message will be heard.
Also Read:
Top 10 popular Video Content That People Love to Watch In 2021
7. Vlogging for Brands
As online viewing habits go, vlogging is perhaps one of the most popular form of video content among internet users. As of 2018, 34% of social video viewers watch vlogs on YouTube at least once a month. This comes in third after how-to videos and educational videos.
More often than not, individuals use vlogs, or video blogs, to document day-to-day life, share their expertise, showcase their talents, or simply to express themselves. However, in recent years, we've seen celebrities and micro-influencers leverage this to interact with their fan base. Similarly, we have seen several brands following suit.
Take, for example, Gwyneth Paltrow's lifestyle brand, Goop. Currently, the brand curates a YouTube channel where they publish updates on their brand and how to use their products. On a more personal level, Gwyneth uses the channel to share her skincare routine, favorite recipes, and daily activities. They even have content featuring their company's staff members as well as customers (who are also influencers, of course).
The question now is, how exactly does this kind of content reinforce your marketing strategy? The best answer to that is it allows you to humanize your brand. The raw and unfiltered feel of vlogs allow you to connect with your target audience on a more intimate level. Thus, making your brand more approachable and authentic–this is especially important now that many consumers seem to distrust brands.
Also Read:
Sound Quality Tips : A Vlogger's Guide to Better Audio
8. Last Video Marketing Trends: Interactive AR Content in 2021
The last on the list of the biggest video marketing trends of 2021 is the growth of the use of augmented reality (AR) and virtual reality (VR). The AR and VR market is forecast to grow over the next few years and reach $72.8 billion in 2024 (Statista, 2020).
To put this growth in perspective, this is six times more than the $12 billion that's forecast for 2020 and a 54 percent five-year CAGR.
Considering its popularity, it's definitely something you want to consider in your video marketing strategy in 2021. Already, brands like IKEA have adopted VR into their online content. Consumers can use the tech to visualize their products in their homes without having to visit the store.
This is one great alternative to the in-person shopping experience which may continue to be rather limited as we head into 2021.
Conclusion
Among the different digital marketing trends, video arguably has an edge, and for a good reason. Modern consumers want information, and they want it fast. Thus, video allows you to give them what they want. It's also harder to overlook videos compared to other types of content.
Furthermore, the future of video marketing is only bound to get even more immersive and interactive as the industry leads towards the use of more advanced technologies. So, it will become more effective in engaging leads and keeping customers hooked to what your brand has to offer.