Instagram Marketing Tips to Help Grow Your Brand on Instagram
Is Instagram good for marketing?
How do I promote my business on Instagram?
A Complete Guide to Instagram Marketing
Marketing on Instagram is now one of the most popular ways to earn money. If you are a smart social media marketer, you must pay special attention to Instagram.
Instagram Marketing: learn all the strategies now
Instagram along with Facebook and YouTube, is now one of the top digital marketing and social marketing platforms in the world. Moreover it is much more powerful than Twitter and SnapChat.
In this tutorial with Virlan, we'll teach you how to practice Instagram Marketing from A to Z. By doing this you will maximize your revenue.
How To Market On Instagram?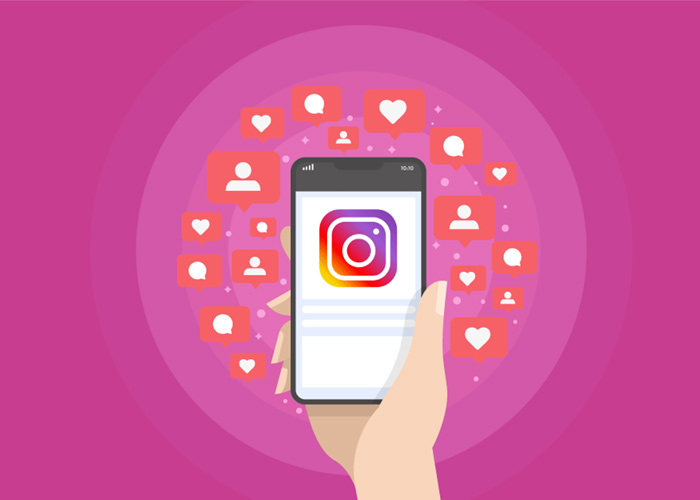 Instagram marketing tools
Step 1:
Determine your content strategy
Content is the key point of your Instagram marketing strategy. If the content of your Instagram page is not relevant to your target market, you can hardly succeed on Instagram.
First, determine the type of content you want to post. Didn't quite understand what I meant? See the following categories:
Product-focused content: In general, the most common Social marketing strategy on Instagram is product-focused strategy. It means that most of your photos and videos are about your products.
Instagram Marketing Tips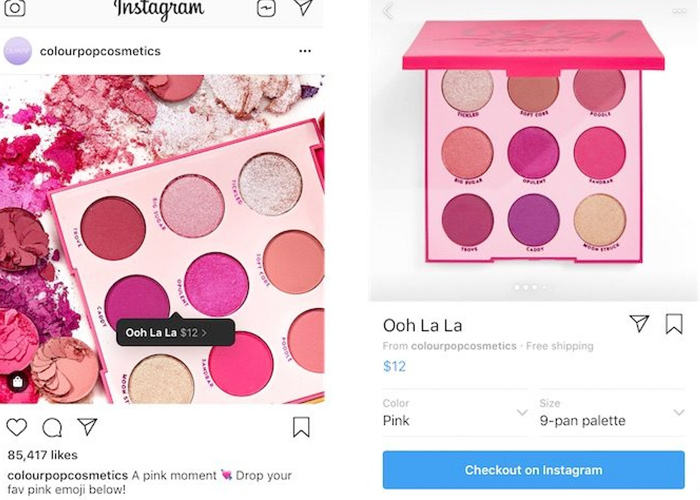 This is a simple way to buy and sell on this social network. Basically, you say to your followers, "Hey! Take a look at the great things we sell" and you hope they will be excited enough to buy them.
Culture-focused content: Sometimes, your product is neither exciting nor unique. Moreover, you don't own a popular brand.
You should not consider Instagram just as a money making machine. Instagram can be a great mean to do branding and create brand identity on social media. Companies like Buffer do lots of things to show the desired content to their followers.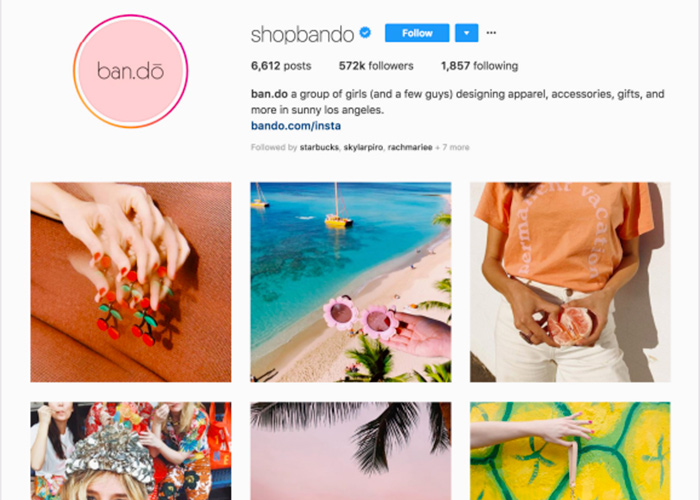 Combination of both: You can have a balanced combination of the two methods. If you do it right, you will enjoy a nice Instagram development. Lululemon is a good example of this method. Even the posts of products show their sports culture.
User-generated content: If your brand has enough fans and loyal customers, another strategy you can try is to let content to be created by your users. This is hard work and if you are just using one advertising platform I would not recommend it.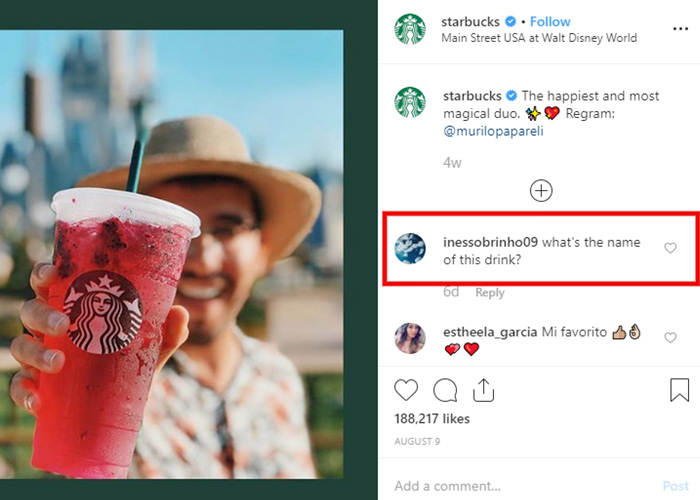 Influencer Marketing on Instagram : 6 Perfect Ideas
Step Two:
Instagram Marketing : Plan for Content Marketing
Once you figure out the content strategy, you need to have a plan. Instagram posts are no longer in chronological order. Instead, the engagement factor is important now.
Posting continuously increases the visibility of posts, which gives followers more opportunity to engage. It also makes you an up-to-date resource, encouraging people to follow your page and like your posts.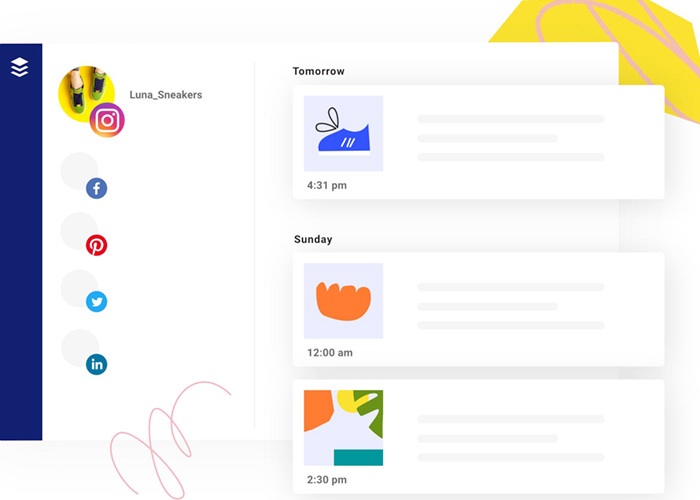 Use a tool like Buffer or Later to schedule your posts by default. This allows the content creator to take a break. Because he no longer needs to take a photo and edit it immediately before posting. This is especially important for small businesses that do not have a digital public relations manager.
The number of posts and time intervals depends on you, but always try to have a plan.
Although scheduling posts is less important due to Instagram's current algorithm, I still suggest that you post when you have the best engagement. Of course, this depends on your target market. Try to identify the times when your target market is most active on social media and, as always, continue to experiment until you get the best results.
How to get verified on instagram ?
Step 3:
Instagram Marketing : Create and edit media
There are a lot of data and info in this category so we briefly state some of them.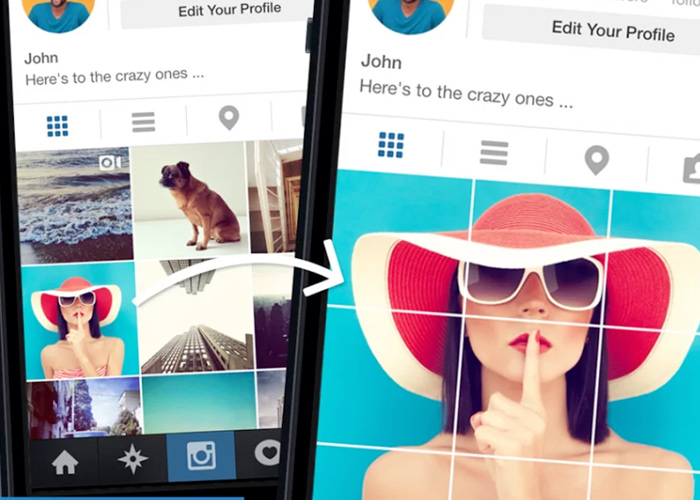 Instagram is a social media platform driven by a content production strategy. Users follow what is attractive for them. That means you'll get rewarded for good and interesting posts. Best ways to generate content for Instagram:
Quality, quality, quality:
I know – not everyone can have an expensive camera or a professional lighting device. no problem! Just try to improve the quality of your images and videos with the tools you already have.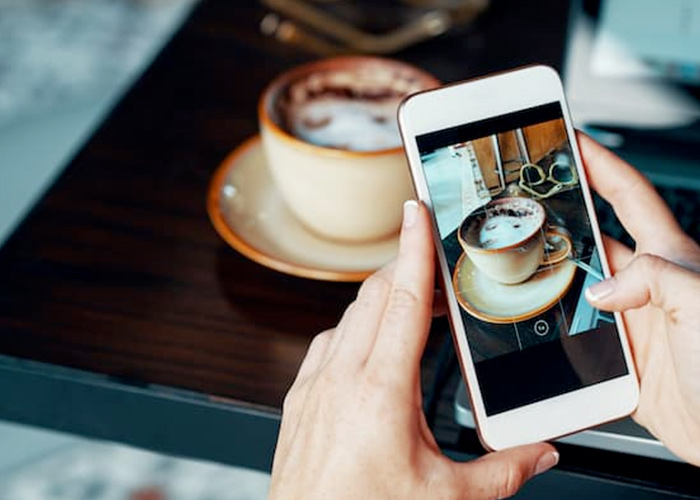 Smartphones generally have good cameras for taking attractive photos. The photos need to be focused and have good lightings. These two together make your photos look much better.
Edit for  marketing on Instagram:
Use a photo editing app like VSCO, Snapseed or Enlight to make your photos beautiful and professional. But edit very little. It should be difficult to recognize.
Take a look at your favorite pages for inspiration before applying different filters. I suggest using a set of filters for all your photos. This will help you to have a coherent theme for your marketing.
Captions for Instagram Marketing :
If you want to advertise products on Instagram, make sure your captions are clear and easily understandable. Guide your followers in the process of shopping.
Hashtags for Instagram Marketing:
Hashtags are very effective on Instagram because they help you to find your target market. People always look for new content in hashtags. You can choose popular hashtags, product hashtags, or personal favorite hashtags as well as local hashtags. Adding hashtags will increase user engagement.
How to Launch a Viral Marketing ?
. Step 4:
marketing on Instagram with More Content
Instagram has taken big steps in updating. Here we briefly review them.
The first and most important Instagram update is story. Aside from the fact that this is a clear imitation of SnapChat, Instagram Story provides a great opportunity for you to connect with your target market. Instagram story makes this connection more realistic and less etiquette-based.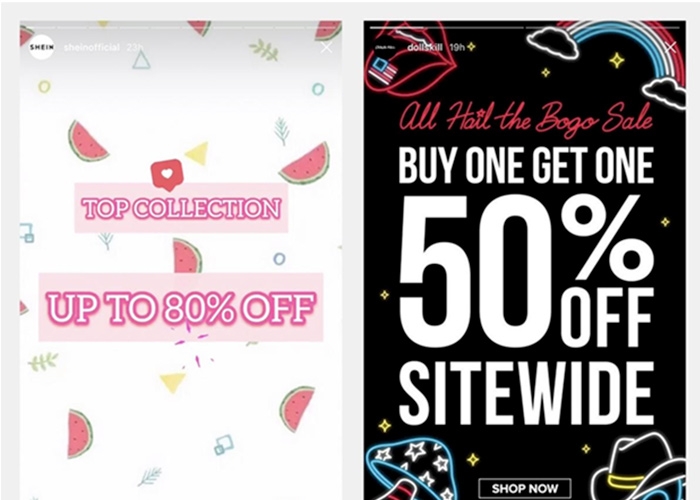 Using stories is great because it puts your page at the top of new user pages. Posting several stories or offering discounts can attract followers' attention.
Next Instagram update is Live. It can be very effective. Like stories, live videos are presumably displayed to your followers before all stories. Use Instagram Live to preview the launch of a new service or a new product or host a Q&A with your fans. It connects you directly to the people who interact with you on social media.
How do I Record live Video on Instagram?
Finally, Instagram released its Carousel for all users, which means you can put all kinds of media, including video, photos and boomerangs in one post. They are suitable for sending several photos of products (for example, different colors) or even to tell a story.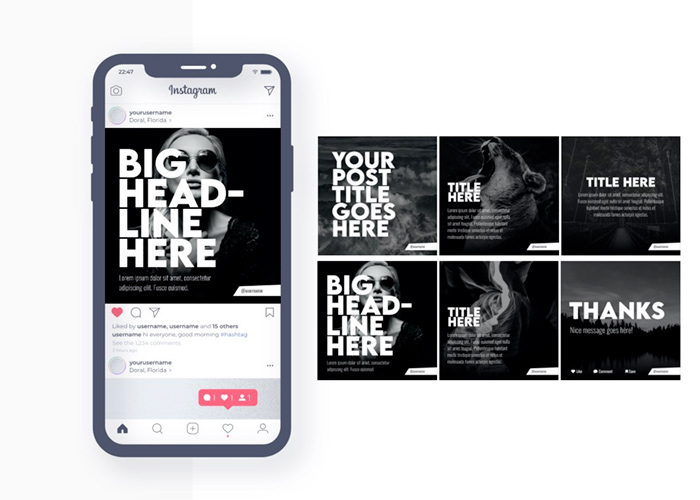 . Step 5:
Optimize for making money
One of the problems that many traditional business owners and marketers face is whether they can achieve real business results through social media. This is a logical concern. But there are many ways you can optimize your Instagram profile.
How to Make Money on Instagram ?
Let us mention a few of them:
CTA… CTAs Everywhere: If you want to turn your Instagram followers and social media traffic into real sales, you need to show people where and how they can buy your product.
Make sure your followers are redirected to the link in the bio ("See our latest products at the link below"). And add CTAs to your captions. ("Do you like it? Buy it from the link in the bio")
Use Apps to Make Money: Like2Buy and Have2Have! With these apps you can link photos to other Instagram products. This is ideal because it removes barriers that prevent your followers from becoming customers.
Discounts and Promotions: Although Instagram is a great online marketing platform, it can be difficult to get followers to buy your products. One way is to show off an Instagram-specific offer with a limited timeframe, such as a coupon or discount. Submit a post with a coupon code (or discount link) and a CTA that allows visitors easily buy.
How to hide hashtags from Instagram posts and stories?
Step Six:
Contests and competitions for Instagram Marketing
Another great way to use Instagram to influence your business is to run contests. Contests excite followers about your products. So you can promote your products by motivating engagement. Meanwhile, by receiving followers information, you can sell more products in the future via email marketing.
There are several ways to run contests on Instagram and here are some ideas you can use in contests:
Comment-to-enter: This is the most common type of contest for advertising on Instagram. It's popularity has a good reason. Comment-to-enter contests are the easiest way to maximize the number of people who participate.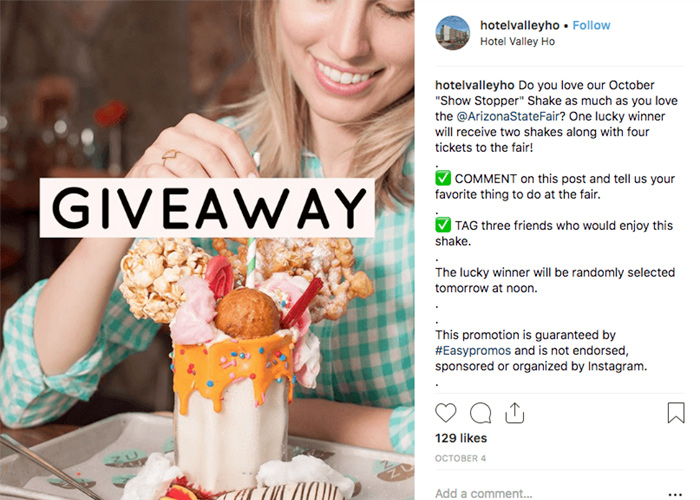 In general, these contests require liking a photo, following a contest page, or tagging two people. This leads to high engagement, also increase the followers and popularity of the posts.
Sweepstakes: Using Instagram follower enhancement apps, you can guide Instagram traffic to your desired direction. Although this is hard, but proved to be more effective in the long run.
Photo Contest: You can run this in two different ways. The first and simpler method is for participants to enter a contest by submitting a photo with a specific topic using a specific hashtag. This method is great because it is both simple and significantly useful for introducing your brand and business.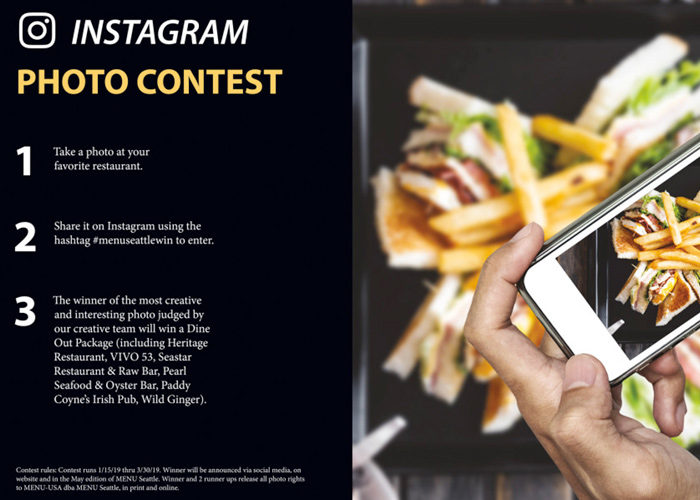 You can also use a photo contest program to collect participants' emails.
Step 7:
Advertising
You can't succeed in your Instagram marketing without an ad. Advertising is the best way to ensure that Instagram marketing efforts reach the target market. But as much as you hope your content is shared, there is no guarantee.
Advertising on Instagram: Best strategies
Use impressive images: Creating and delivering media that is likely to engage your audience gives your ads the best chance of success.
Exact goals: This is the biggest tip to increase sales on Instagram. Depending on your ad and product, make sure you choose the right ad audience to maximize your ad performance. Do not try to create a "catch-all" ad that covers all your target market – instead, target them separately.
Create a specific landing page: you can invite people directly to your website. It is better to create a page that is directly related and matched with your ad.Choose the right
Choose the right CTA: The advantage of an ad over regular posts is the ability to add a CTA. Choosing the right CTA based on your business goal will be very advantageous.
Conclusion
To sum up, now you have a complete guide for Instagram Marketing. Instagram has recently become so many people's favorite app. Most importantly, it seems to be launching some new ways for brands and entrepreneurs (and even ordinary people) to find employment and earn money. We are excited to see where the platforms take us in future years.
As always, if you have any questions please let us know in the comments section below.