Having in-depth knowledge of your Your Target Audience on Instagram is an essential part of a successful social media marketing strategy.
The importance of Target Audience on Instagram
Unless you know what intrigues and motivates your followers, you'll have a hard time producing the right content to engage them. And unless you know when they are active, you won't have much success reaching them at the right time.
Whatever your goals are on Instagram, if you're using the platform to market your business in any way, you need to make sure that you're reaching your target audience.
But how do you find them? Where are they? How are they using Instagram? How do you reach out to them? What's their age, gender, interests? What content do they consider great?
Once you answer these and determine your audience, you will need to figure out how to find it on Instagram, engage and grow it. Let's go over all the ways you can easily find and reach the target audience with.
How to Find Your Target Audience on Instagram
Certainly, It's important that you learn how to find your target audience on Instagram and discover the best Instagram targeting tactics to reach them.
1. Finding Target Audience with Hashtags
Whatever your industry, there are events related to it. They could be conventions, conferences, seminars, announcements, shows or celebrations. Whatever your events are, find the event hashtag(s) and follow them on Instagram.
You have to do more than just follow the hashtag. You have to be active. It can be as simple as liking a bunch of photos tagged with the event hashtag. Go through the stream and "like" photos and posts.
Take some time to read the captions of the posts and engage in response. Answer a question. In addition, offer a helpful piece of advice. Compliment the user. Or ask them a question about the event.
Taking the time to engage with these event attendees will usually result in a significant bump in those who follow you – and best of all, they're your target audience!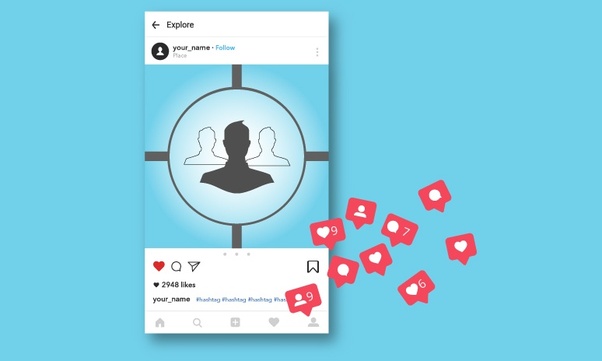 2. Finding the Audience: Who's Following Your Competitors
If you're looking for your target audience on Instagram, chances are they're already engaging with and following your competitors. This makes it easy – they're in one place.
Go to your competitors' profiles, and click on their "Followers". You can see the whole list of people who follow them. Depending on how many people follow them, this could be more time intensive than other accounts.
Scroll through the list of followers and find people that are your ideal clients. Look for people that are active, engaging, and match your ideal customer profile. Then scroll through their posts, like some of their posts, and join in the conversation by responding to comments, complimenting them, or answering a question.
This method is more time consuming than following hashtags but works just as well.
It's important that you have the right, engaged followers on Instagram. Having 5000 followers who don't care about your business or who never actually use Instagram are useless to you. Instead, focus on finding and building relationships with your ideal target customer to see real results on Instagram.
Also Read:
How To Create Quality Instagram Content : 25 Attractive ideas
3. Use existing demographics data on Instagram
The existing Instagram insights can tell you a lot about your Instagram target audience.
Under "Insights", go to "Audience". Here, you can see some vital statistics about your existing followers including their age range, gender and location.
Moreover, you can combine this data with your buyer personas and the information you collected from competitor research. This should help you paint a clear picture of what your Instagram target audience looks like.
4. Make the most of Instagram polls to find your Target Audience
If you're going to research your audience, why not ask them directly?
So, make the most of Instagram Stories polls to ask relevant questions that will help you understand your audience better and improve your Instagram targeting.
You could ask them what type of content they prefer and what they expect from you. Or you could create polls to narrow down on the specifics of their likes and dislikes, their interests and hobbies, their shopping behavior, etc.
5. Finding your Audience on Instagram: Use location tagging
For location-based Instagram targeting, you can make the most of the platform's location tagging feature. As location-tagged posts and Stories show up in relevant searches, this feature can significantly enhance your post visibility with the right audience.
In other words, people interested in content or events captured at those locations will be able to see your posts in their search results. Since the content is relevant to them, there's a good chance they will take the time to view it and even engage with it.
6. Connect with the right influencers to find your audience
Successful Instagram Influencer have authority in specific niches as a direct result of their passion and expertise. They have amassed hundreds of thousands of followers whose interests align with their niche.
So partnering with the right influencers can be highly effective for reaching your Instagram target audience. On the other hand, this would involve a partnership with influencers that your target audience follows and looks up to.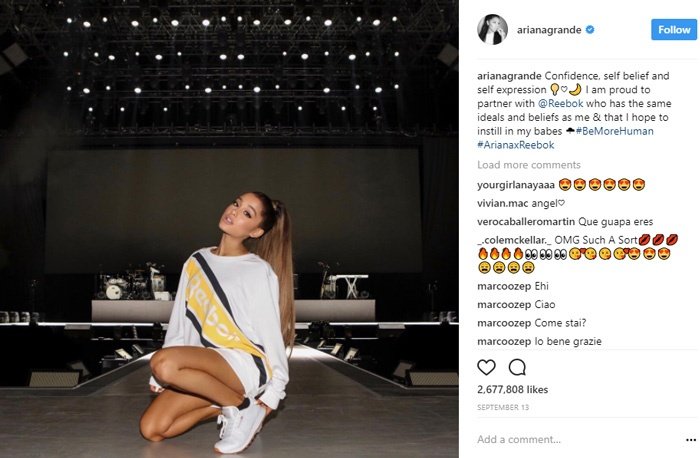 Once you identify the right influencers for your brand, you can approach them with several types of partnership depending on your goals. Therefore, you could:
Have them review your product or service
Get them to share your content with their followers
Partner with them to run a giveaway contest
Have them take over your social media account for a set time period
Get them to ingeniously position your brand or product
7. Relevant and trending conversations are good to target audience
Participating in the right conversations can help you get noticed by the right people.
This will help you understand some of the most active conversations that you can either participate on through existing active posts, or start new posts that have a high chance of sparking engagement.
You can also use these tools to track brand sentiment and understand how people feel about your brand and your competitors.
To clarify, this will give you some insight on how to differentiate your business and engage your target audience more effectively.
Also Read:
Top Instagram Trends in 2021 that you should keep track of
Conclusion
To sum up, having a better understanding of who your Instagram target audience is and what they like will empower you to strengthen your engagement strategy.
Use the tips given above to find, research and engage your target audience on Instagram.
Above all, got any more Instagram targeting tips to share with other readers? Let us know in the comments.