Instagram Content Ideas for Businesses
Are you interested in creating content on Instagram?
Today, social networks are playing a significant role in the development of a business; One of the biggest social networks is Instagram.
Different businesses and individuals, always try to produce Instagram content to attract the attention of more audiences.
If you hear the phrase content a lot these days, it's probably because in today's world, "attention" is the biggest asset of any person or business.
But how do we get more users to grow our business?
How can you create quality Instagram content? And what is it?
We will examine these questions below.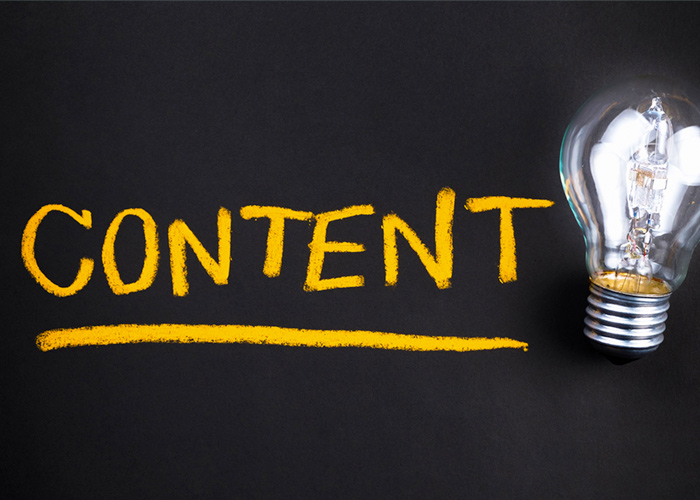 What does "content" and "content strategy" mean on Instagram?
Creating content is creating photos, videos, audio and text in a targeted and planned way, not only to make users interested in your page, but also to expand the business. In this article you can learn about different content types to promote your brand.
Imagine going on a long and arduous journey tomorrow. What are you going to do? You probably prepare the tools you need, consider the things that may happen, and most importantly, set your own roadmap for getting there.
How to Make Money on Instagram ?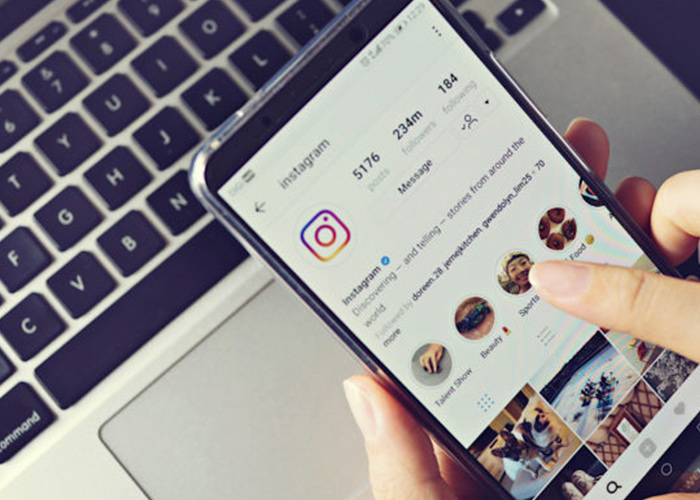 Succeeding on Instagram is just like a long and arduous journey. To get to your destination on this winding road, you need a detailed plan. This is where the importance of content strategy comes into play.
To formulate your content strategy, you should consider several points, some of which are mentioned below:
25 attractive ideas for creating quality content on Instagram
Now that you are well aware of the meanings, definitions and some great tips to do better on Instagram, it is time to offer you 23 easy yet attractive ideas which make the content creation process so much fun.
1- Discount code/ special offers
Exceptional discount codes and auctions are among the contents that give your audience a sense of specialness; Because they will be informed about discounts and special shopping opportunities sooner than others.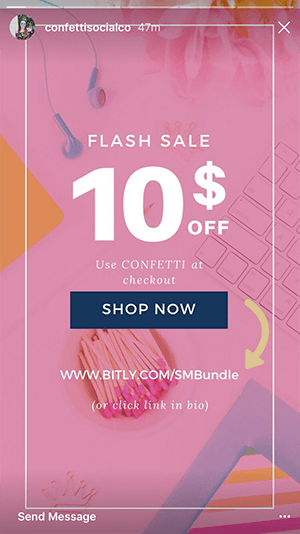 You can define a discount code for more impact. Options like "Free Shipping for Instagram Followers", "Product X as a gift for You" and… can encourage people to buy more products.
2- Quotes
In every field of work, there are celebrities whose quotes you can use as content on Instagram. This is often interesting to the audience and also shows that your brand activity is in line with the values defined by the celebrities.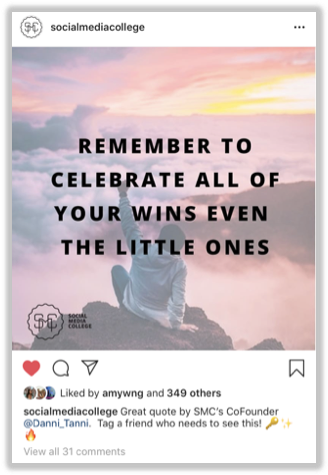 3- Educational content/why and how
You can create and publish educational content. For example, if you are selling kitchen utensils such as a food processor, publish some recipes for different types of smoothies that people can be prepare with a food processor. If you work in tourism, publishing educational content about tourist spots in a particular city can be an interesting idea.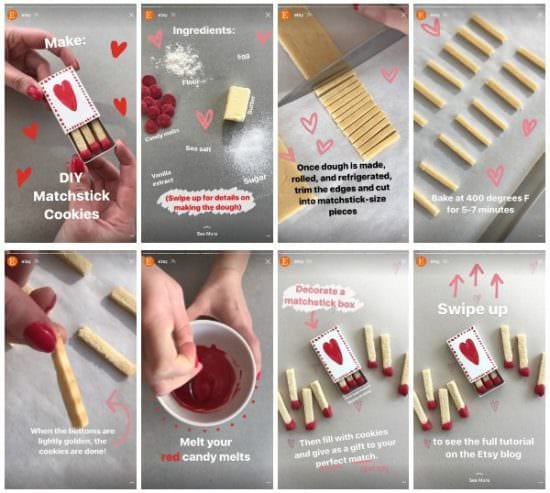 Don't forget that the idea of creating content on Instagram becomes extremely attractive when you turn it into video content.
4- Behind the scenes
It is interesting if you let your audience see the people who works with you brand. Obviously, you always need a content calendar. However, it is not a bad idea to act at the moment sometimes and show your employees.
This will be interesting for audience because people are always curios about this kind of stuff. For example, you can post pictures of a Skype session or staff working with masks and gloves these days.
creating quality content on Instagram
5. Interview
You can start interviews with the CEO of the brand, colleagues, partners and even competing brands. There are several ways to post an interview on Instagram:
Live: You can do the interview live. This allows the audience to ask their own questions from the interviewee. Inform your followers in advance (1 day sooner).
Story: You can publish live video as several stories in a row.
IGTV: In order to use all the features of Instagram, IGTV is also a good option for publishing interviews.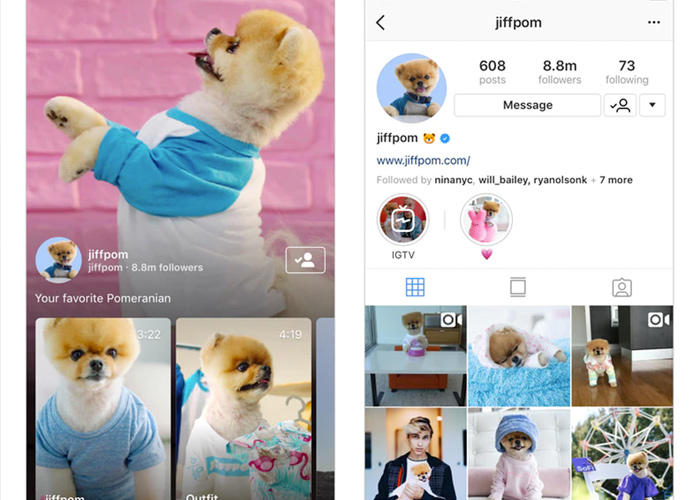 6- Trends
As a content creator on Instagram, you should be aware of the various trends in the world. For example, different challenges are trending today. Another clear example of the trend these days is the spread of corona heart disease. You can create relevant content to keep up with this trend.
7- Suggesting movies and books
It's a good idea to dedicate a section of your content to your audience's entertainment. Introducing movies and books can be a good option in this regard. It is best to introduce books and movies that are relevant to your brand.
Introducing documentaries and tutorial books are also good options.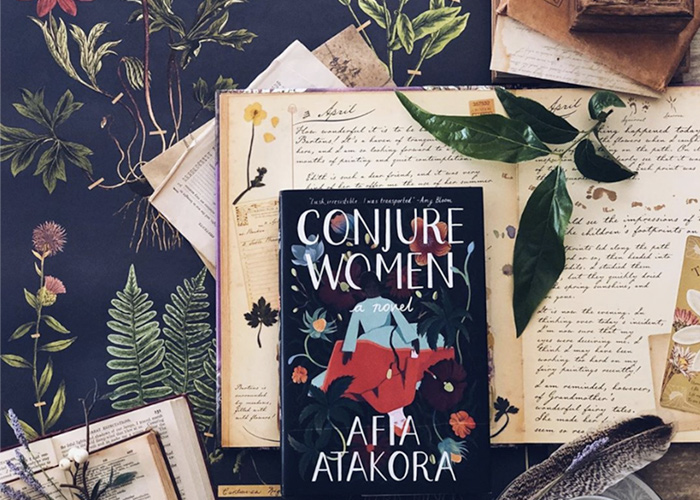 8- A look at new products
If you have a new product/service on the way, you can publish related content about that. The excitement of the issue peaks if you do not fully disclose your product. For example, publish a blurry or semi-complete image of it and ask the audience to guess what your new product is. It also increases the audience engagement.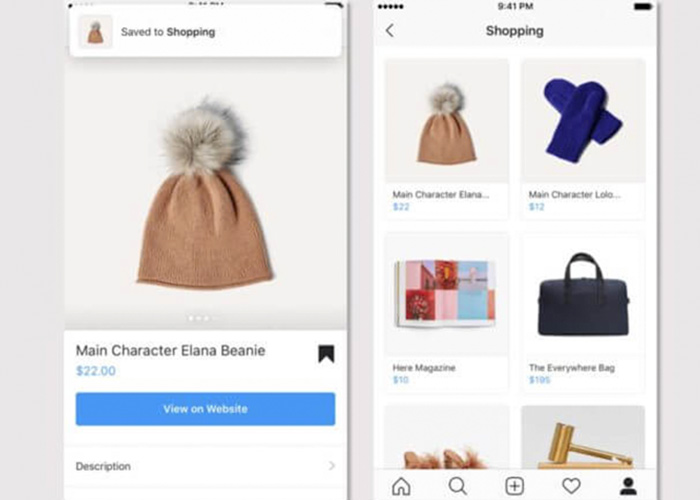 9- Production process of products
How clothes are sewn, how food is prepared, and so on. You can post videos of this process. Making time lapse is one of the funniest ways to do this.
10- Questions
Asking and waiting for questions is a great idea foe producing content. It can create a lot of interaction between us and our audience. You can ask questions in a post or story and ask them to answer. Or vice versa, use the Instagram question story feature so that the audience can ask their questions about your brand and products.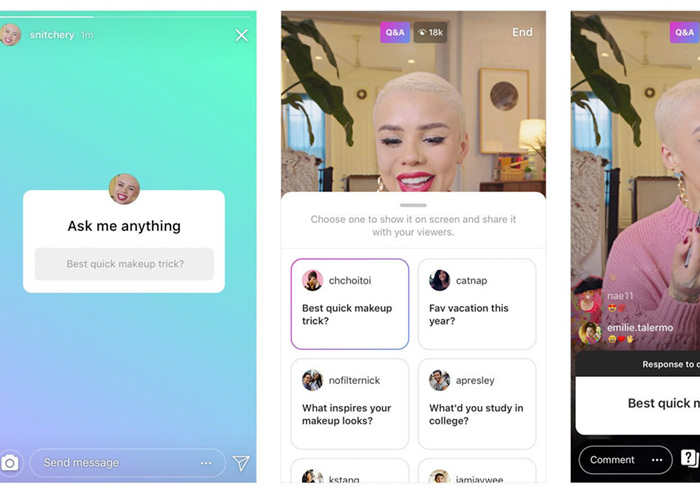 Do you know other ideas for creating quality content on Instagram?
11- Website content
Publishing website content or informing about new website posts will increase the audience's interaction with you both in the Instagram and in site. This definitely leads to SEO improvement.
12- Testimonial/customer experience
Hearing the experience of previous customers will builds audience trust. If the customer is satisfied with you and has expressed his satisfaction, you can post this satisfaction on Instagram.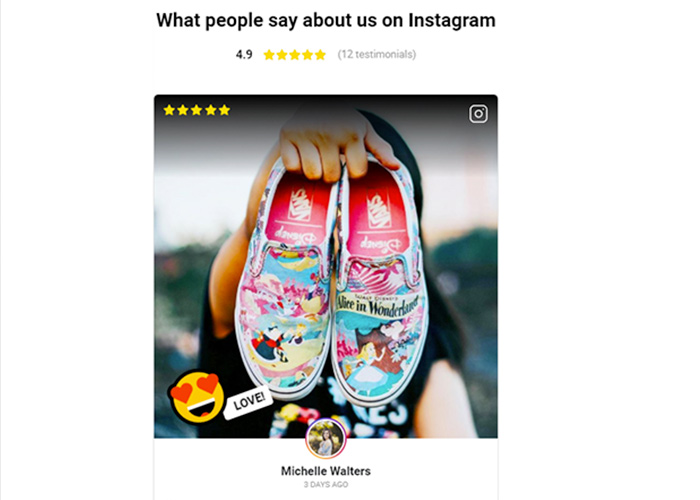 Do not limit yourself to product satisfaction. Converting dissatisfied customers to satisfied ones and publishing their testimonials is also a good way. By doing this, you show the audience that their satisfaction and solving their problems is your priority.
13. User-generated quality content (UGC) by competitions
It's also a good idea to encourage your existing followers to create content, but how? Ask the user to comment on a specific topic in your field, or ask a question. This type of content is referred to as "UGC", or user generated content.
Many brands use UGC today, But even if you are a popular brand, it is unlikely that your users will create Instagram content about your product without any incentive or motivation.
By running competitions and giving awards, you can achieve UGC. You can also encourage the followers to use your hashtag by offering gifts or discounts.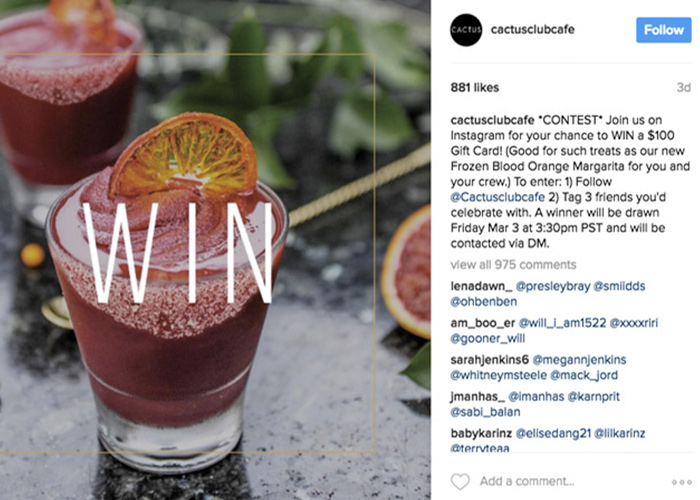 Remember that the content you request from the user should not be restrictive or annoying. Excessive use of user-generated content (UGC) may also give the followers a sense of abuse and make them think that you have less control over your account.
14. Create a unique and specific hashtag
Try to create a unique hashtag for your page. Then you can try different strategies to spread your hashtag. For example publish content related to that hashtag on a specific day of the week. This will probably help your audience get more involved with your content.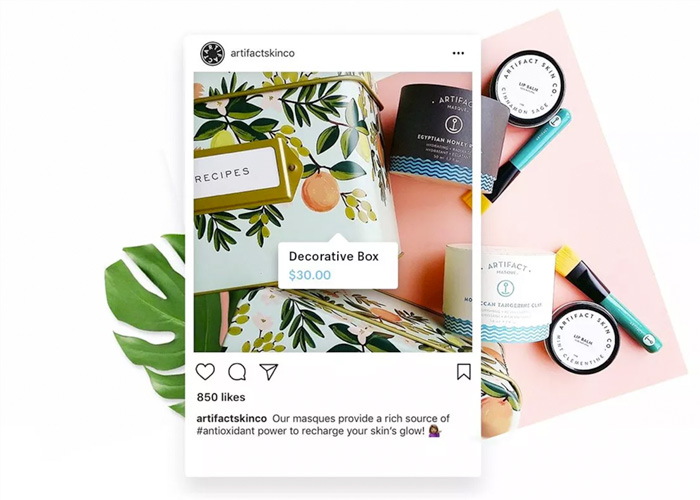 15. Share your mistakes!
Your business is not run by robots. In order to communicate more deeply with your audience, it is good to have better connection with them. There is no such thing as a perfect business or individual. So you do not need to be embarrassed. Share your mistakes with an attractive story. Do not forget that the best storyteller is the winner!
More ideas for creating quality content
16- Before and after pictures
Before and after pictures show the audience the real impact your business! It is with these images that others realize exactly what value you are adding while doing your job.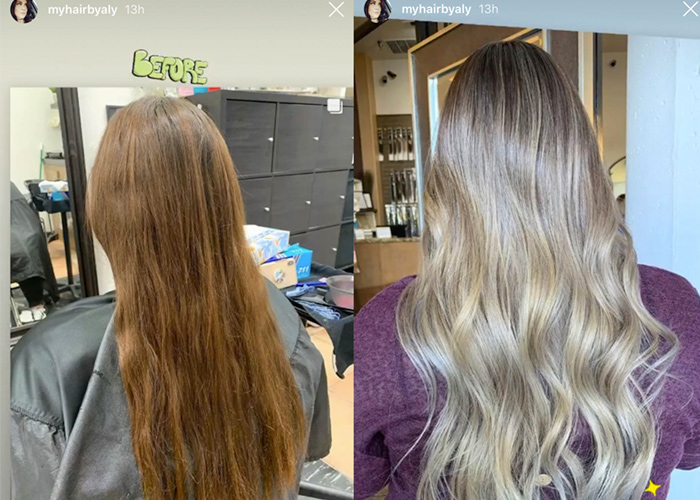 17. Reposting Instagram content
Don't have enough time to create content on Instagram? You may not really need to spend much time creating new content. In fact, you can use other brands' content by respecting their legal rights.
Here are some tips which help you in reposting Instagram content:
Check hashtags and accounts for quality content
To recreate content, you can use hashtags related to your business and find Instagram accounts of popular users. So you'll have access to those whose audience is similar to yours, and those who are not your direct competitors.
Note that the hashtags you are searching should be completely related to your own business; Because an irrelevant hashtag can confuse you and sometimes lead to the creation of incorrect content.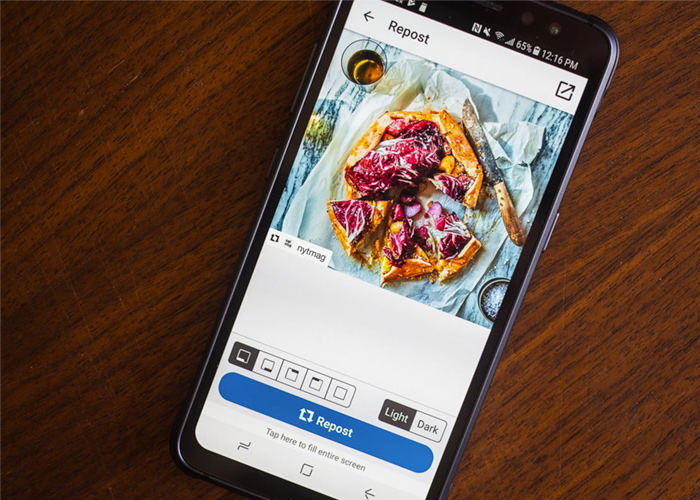 Get permission before reposting
If you want to repost something, you can easily get permission by sending a DM to the owner. Tell them you love their Instagram content and you think your users will enjoy it too. Also explain that you'll give them the full credit. Most of the time they'll be happy because they can be seen and get more interaction.
Moreover, you can repost from other social networks such as twitter or TikTok.
18. The use of nostalgia
Nostalgia has always tasted sweet to us. Try to occasionally invite your audience on a trip to a past, thereby creating a deeper emotional connection between you and them.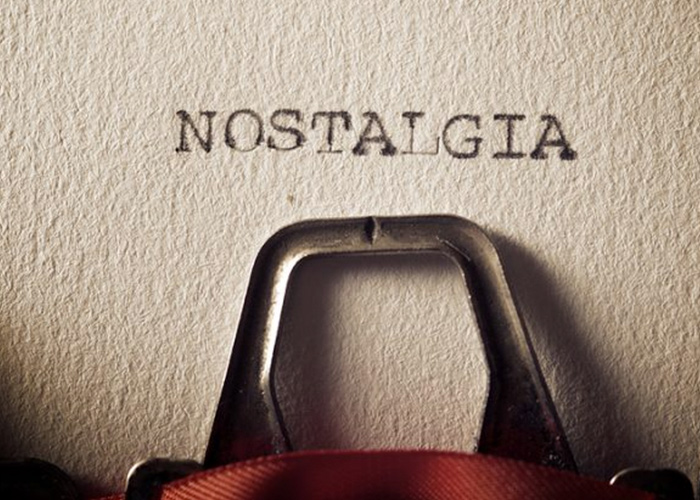 More ideas for content creation
19. Use humor
A brand should not distances itself from its audience. as mentioned before, the brand's connection with its audience is very crucial for success. Especially in the world of social media, where one of the most important factors for the success of a content is entertaining the audience.
So why so serious all the time? Use humor, jokes, funny clips, etc.
20. Check pre-designed templates to create Instagram content
Undoubtedly, audience's first impression is based on your photos. Photos can easily encourage them to continue reading the post or skip it.
You don't need to be a professional designer to have a nice Instagram account. There are many tools that can help you create great Instagram posts. So prioritize using and learning these kind of apps or tools.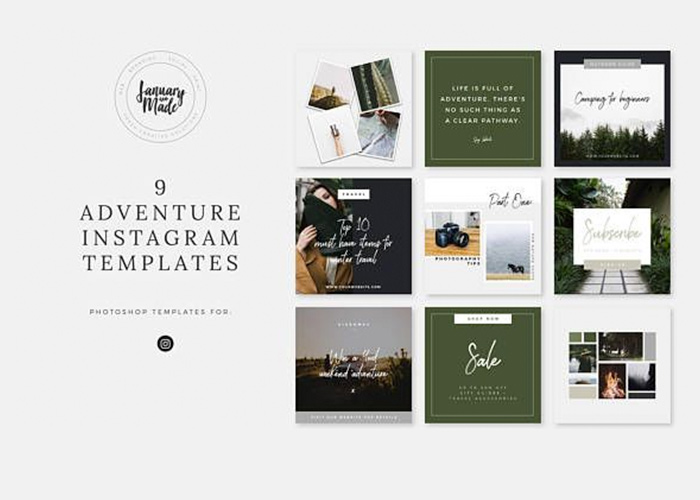 21. Social responsibility
The environment, social concerns, animal rights and all issues that fall within the area of social responsibility are very important.Try to show that you are sensitive to such issues by producing appropriate content on your Instagram page.
22. Use different occasions
The different occasions on the calendar give you a great opportunity to use your creativity and engage your audience. Just look at the national and global calendars and events to get an idea!
23- Looking at statistics
Numbers are always attractive to the audience. Collect different statistics about different issues related to your work and generate new content this way.
24. Try different formats for Instagram content
It is important that you create a variety of content formats and make them available to your audience. To do this, you can create an album by sharing up to ten posts. You can also post 60-second video content, which is a great way to show products in the form of short tutorial.
You can take a step forward and create a gif. Instagram recognizes gifs as videos. Gif is an easy and convenient way to interact with users, because users are much interested in them.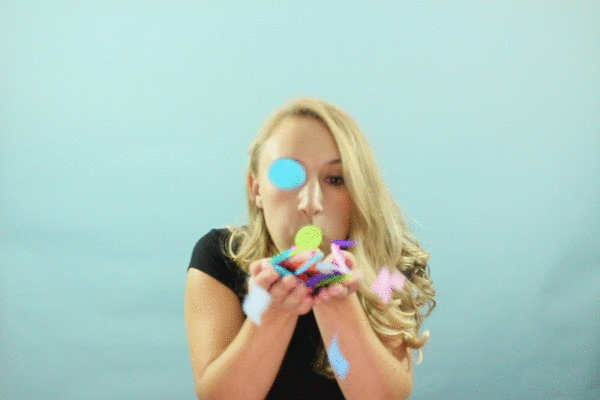 25. Collaborate with influencers
If you want more control over your feed, and a consistent flow of on-brand Instagram content, you should consider working with influencers. Working with influencers who have been followed by many users can give you the opportunity to increase yours.
Influencer Marketing on Instagram : 6 Perfect Ideas
If you have a small business with a small budget, you can use micro-influencers to connect with 10,000 to 50,000 followers. Of course, it's important that the followers of that page are interested in your products or your content. So try to connect with micro-influencers who work in your business.

Instagram quality content: Tips for photos
As mentioned, the most important part of content is the photo we post. So in the following, we will explain some tips relating to the process.
1. Define a clear focal point
One of the most important challenges in instagram is to attract user. You want the user to pause and engage with your content.
You can use a focal point in your photo which makes it more attractive to the users. In other words, it will catch their eyes and they'll stay longer on your photo.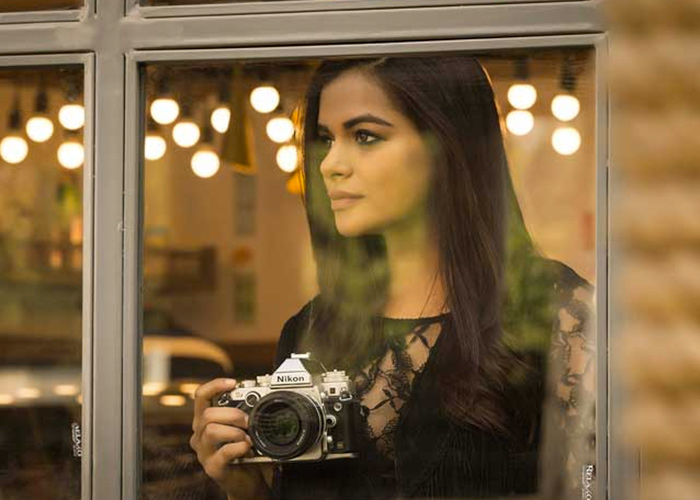 If your photo is too crowded or confusing, it will have the opposite effect. It is interesting to know that our brain does these calculations automatically, so it is better to spend enough time to create attractive content.
2. Using the The rule of thirds in photography
The rule of thirds suggests placing key elements of your photo at the points where any of the lines intersect. To enforce this rule, divide your image into 9 parts so that the most interesting features of your photo are at the intersection of horizontal and vertical lines.
You can also make your photo more attractive by placing the focal point in the same place.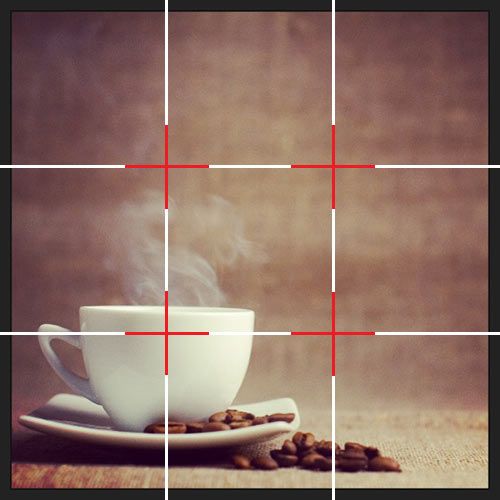 3. Use Instagram's white border
Using white borders can have a significant impact on the audience. In fact, one of the most important aspects of a white border is that it can prevent your photo from getting too crowded.
Also, if you follow the rule of one-third and focal point, using a white border can attract a large audience.
4. Pay attention to contrast and light balance
Creating contrast in your photo can attract more followers. This contrast can be in colors, shapes, scales, fonts, light, and so on. To get started, you can use the filters and photo editing tools available on Instagram.
In fact, finding a contrast in a photo can be an important step; Because by attracting the audience, you'll get more engagement.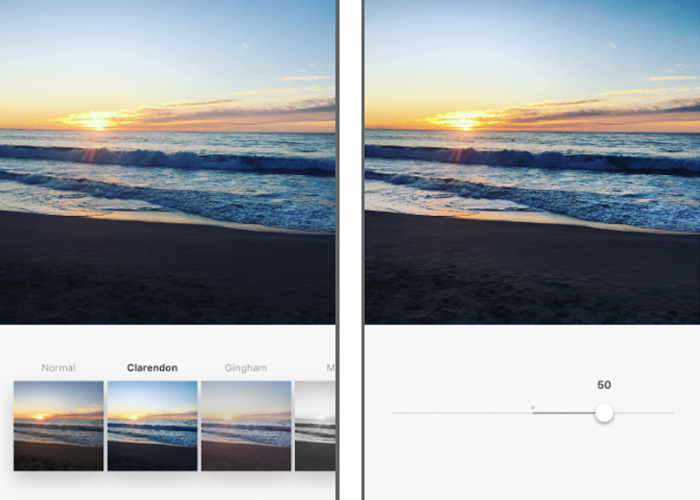 Instagram quality content: Tips for text
Do not forget these tips for creating Instagram content in the form of text.
1. Use storytelling
After selecting the photo, it is time to produce the appropriate text content; To do this, you can use storytelling about your image; You should always make sure that your story is completely related to your photo.
2. Plan for each post
Planning for the content of each post can have a significant impact on the audience. The relevance of each post to the previous not only shows the correlation of your posts but also leads to more content creation.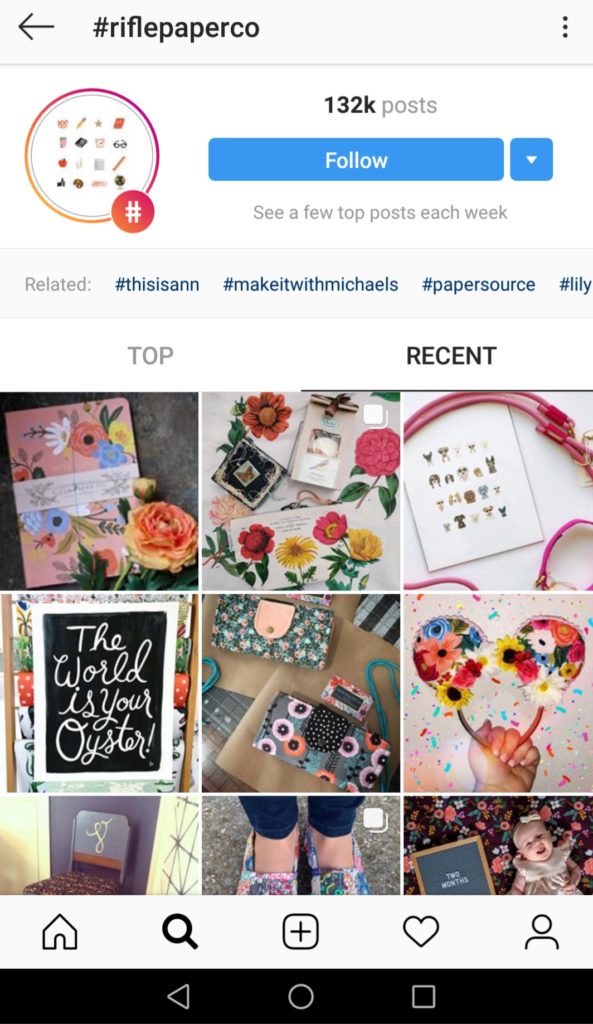 Another important point is the proper schedule for publishing the posts. To do this, you can use your Instagram insights or other tools that are suitable for this end.
3. Pay attention to the target audience
Paying attention to audiences' age, interests and questions will help you understand your target audience and use this information to create more relevant content.
Create the content which is suitable for your own target audience; For example, creating content for the audience of a cooking page (goal: housewives) is far different from that of a page selling sports equipment (goal: athletes).
4. Use energetic sentences
Posts with energetic themes and motivational sentences always attract more followers; You can also use a quality photo to publish a post with great visuals as well as motivational content.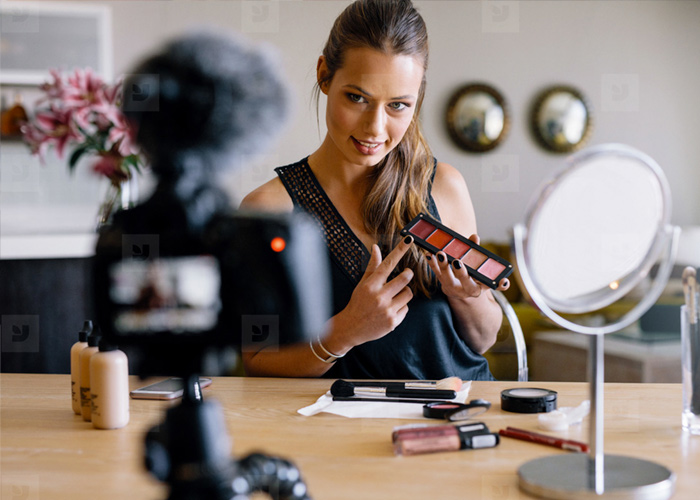 5. Use comments and directs
Users' comments about your products are very important, because they tell a lot about your business. You can use the comments and also DMs to create content. If you have a comment or a question, try to answer it publicly.
Final Word
Remember that success in Instagram algorithm is not always based on the same pattern. You do not have to use all the ideas presented to be successful. Rather, you need to see which ideas are closest to your business and which ones you can better personalize.
One of the great and powerful platforms for content marketing is Instagram. So try to be active in this social network every day and entertain the audience with attractive and exciting posts.