In today's digitally-driven world, images play a crucial role. Whether it is social media platforms or websites of companies, blogs, etc., digital images are used everywhere. They make the content of websites more attractive and engaging. However, the most significant reason for adding pictures is that they are crucial for Search Engine Optimization or SEO.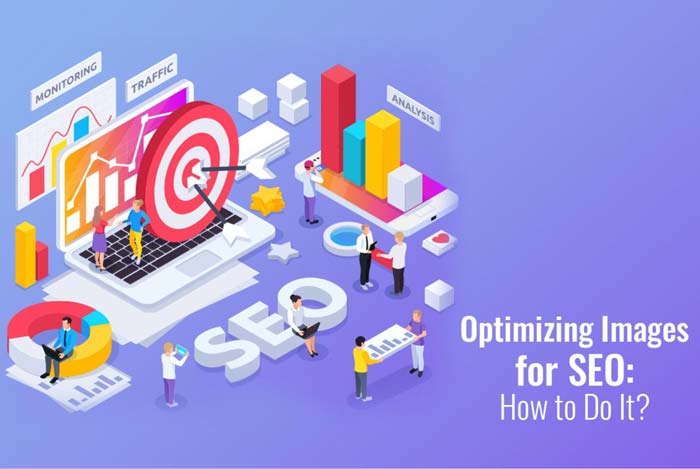 Users need to add optimized images to their websites to enhance the chances of a website ranking first in search engine results. Although it may sound complex to individuals who lack technical knowledge, optimizing images for SEO Is not very tough. With the help of a few effective tips, any user can optimize pictures for SEO. Here is a detailed look at some effective tips following which any individual can optimize images for SEO. Let us dive right into it:
Make Adjustments To the Dimensions of Images
To ensure images appear perfectly in sync with the content of a website or online platform, users should adjust the dimension of images appropriately. For instance, users should shorten the height or width of pictures if the picture is not adjusting properly in the desired frame. Fortunately, there are many ways following which users can resize images. For starters, they can use image-resizing websites like Image Resizer or Reduce Images to get the job done conveniently.
All they need to do is upload the image they wish to resize, enter the desired dimensions, and click on the "Ok" or confirmation button to get the job done. Besides this, users can also opt to use image editing applications or tools like Adobe Photoshop, Lightroom, VSCO, etc.
Reduce the File Size of Images
In most cases, digital pictures featuring high resolutions have massive sizes, which makes it harder for websites to load them. This significantly contradicts the optimization requirements and prevents web pages or websites from appearing first in search results. Therefore, individuals who manage websites should reduce the file size of images before uploading them to their websites.
Fortunately, there are numerous ways to compress pictures in seconds. For instance, macOS users can get the job done using the native Preview utility. Besides this, they can also opt to use Squash, a third-party application specially designed to reduce the file size of digital images. Similarly, Windows users can also get the job using the native Photos application. Another good alternative for users of other platforms is using online image compressor websites like Compress JPEG, iLoveIMG, etc.
Opt For the Correct Image Format
If you own or manage a website, you should ensure that you lock in the right format before adding images to the online platform. Numerous image formats are readily available; thus, users can choose the right one per their requirements. Two of the best digital image formats include PNG and JPEG.
The PNG format produces images with top-tier quality. However, PNG images have larger file sizes. On the other hand, JPEG format comprises a bit on the quality side, but the file size of images is significantly lesser. Another useful format is the WebP format, which allows users to choose between lossy or lossless compression. Moreover, it is supported on both Chrome and Firefox.
Use Copyright-Free Images
One of the most important things to remember when uploading a new image on a website is to ensure that no copyright conflict is associated with it. Even the most renowned brands have been struggling to close image copyright lawsuits, and thus, it would be better if you opt for copyright-free images.
Thankfully, numerous online platforms feature millions of copyright-free images that anyone can pay for and use on their websites without hassle. Some examples of such websites include Getty, Shutterstock, etc.
Customize the Names of Image Files
In SEO-related aspects, customizing the names of image files by including descriptive, keyword-containing terms significantly enhances the optimization quotient of images. On the other hand, users who do not input custom names for image files before uploading them on their websites often do not acquire the engagement or ranking they expect.
When users create an SEO-friendly name for an image, it facilitates alerting or informing search engine crawlers regarding the image's subject matter.
The more descriptive the image file name is, the better it will perform in terms of search result rankings and impressions. Therefore, every individual who aims to make their website or online platform rank among the first pages in the search results should customize image file names.
Final Thoughts:
Optimizing images before uploading them on a website works wonders for the online platform in terms of reach, engagement, and, most importantly, rankings in search results. Therefore, every individual wishing to ensure their websites rank at the highest-possible position should upload optimized images. With the help of the aforementioned tips, any individual can optimize images for SEO and boost their website's performance significantly.