Today, thanks to the initiative taken by Telegram, we can finally respond to this in a detailed way to the question: How to get a verified badge at telegram? In these recent years of social media marketing, many have asked how could they get the blue checkmark on Telegram for their bot, channel, or group.
A verified badge at telegram
Along with the account name of some of the world's most famous telegram Channels, there is a unique blue ticker on their Telegram showing the authenticity of their account. Profiles or accounts that have a blue check mark on Telegram are called Verified Badges.
There is a general guideline that applies to everyone and everyone can get the badge at Telegram.
But how do we get a blue tick [Verified Badge] at Telegram Channel ? At present, the telegram has not commented on the Blue Tick request. It has only confirmed its official services, as well as several other official channels.
What Does A Verified Telegram Account Means?
A verified badge is a check that appears next to a Telegram account's name on the profile. It means Telegram has confirmed that an account is an authentic figure and reliable. It helps differentiate real accounts from among fake accounts.
Note: Verification doesn't give any additional abilities in Telegram. It is simply one of the ways to demonstrate that your channel is official
If you have the badge and the icon blue next to the name of the bot, channel, or group Telegram does not offer you anything more than what you already have. The resources remain always the same, the only thing that changes is the fact that you can ensure your users that that is your Official channel, without having to put in the bio or in the username the official word.
Also Read:
How to Get Verified on Instagram ? Step-By-Step – Instagram Verification
What happens to the verified badge at Telegram if you change your name?
If you decide to change the name of the bot, channel, or group you have to pay careful attention. Because it is not recommended to change its name or short link (t.me/program).
However, if you need to change this information, you can first remove the verification status, then you need to enter in bot @VerifyBot and give the command /unverify.
Once you have removed the badge, you can change the name and the short link to the new needs. Once the work is completed, you can request testing again and get the badge on Telegram for your project.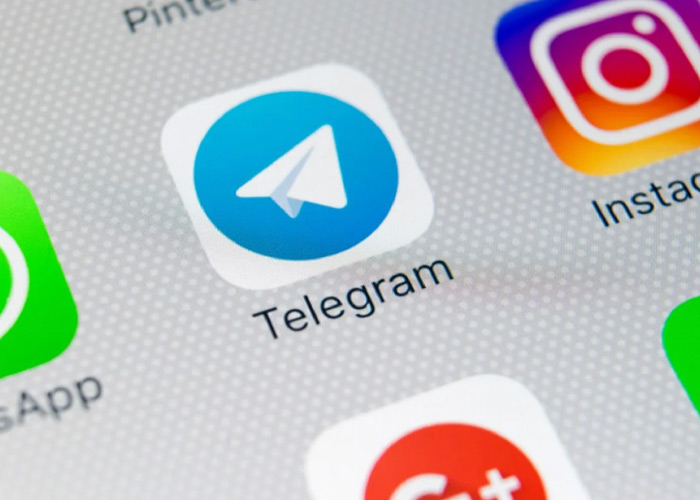 How to apply for blue checkmark in telegram?
Blue Checkmark process in Telegram has certain requirements, so far only robots, channels and people related to the telegram itself have blue tick, but from now on you can have blue tick!
To do this, you need to have an identical (not necessarily matching) ID on two of the social networks like Facebook, Instagram or Twitter and other social media platforms Like Snapchat where you can enjoy Snapchat plus planet oder feature, and get one of those three blue tick networks.
You must meet all the following requirements to receive the Blue Ticket Telegram:
 Blue Ticket is currently only available for channels; person's group and account do not include receiving the approved tag / unless you are a very important person (the latest training update)
Your channel should be important (fake members are unacceptable; but if the actual members are low, no problem and you can check)
Your channel should not be against telegraph, pornography, religion, etc.
Your personal or business photo should be included on your Telegram channel profile (when receiving a blue tick)
You must have a blue tick at least in three apps (Instagram, Twitter, Facebook and YouTube)
You can learn how to get verified on Facebook and also other social medias by reading the related articles.
Also Read:
Twitter Verification : How to Get Verified on Twitter ?
It doesn't matter if you are famous, it is important to have a blue tick in the three programs mentioned above as the telegram uses other social networks for authentication and does not require identification, etc.,
Once you are sure you have all these requirements. Enter your telegram channel and enter the link to your other social networks where you also have a blue tick in the description section of the channel as shown below.
Also Read:
How to Get Verified on YouTube? grey checkmark
Verification Process at telegram
Once above mentioned stages are done, you can proceed to @VerifyBot for the verification process.
Go to the @VerifyBot and click start. The bot will ask you to send the username of the channel, bot, or the public group. Press continue now button and further you will be asked to enter the verified account username on twitter, Facebook & YouTube.
Once the twitter, Facebook & YouTube username matched with the telegram username you will receive the verification badge.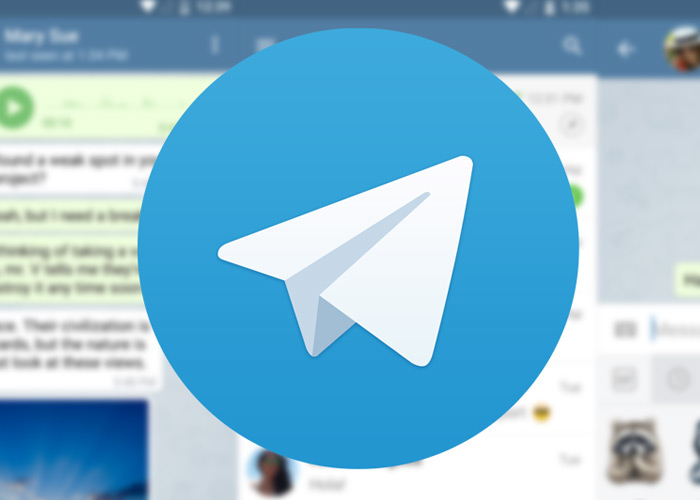 Other Alternative methods to get verified at Telegram
According to what was declared by Telegram, and this is a novelty even for us, it seems that you can also use other forms to confirm your identity.
So if you don't have a profile verified on Twitter, Facebook, Instagram or YouTube, and alternatively you have a page on Wikipedia, which meets the guidelines of Wikipedia requests from the encyclopedia, you can use this instead of the profiles of the social the before mentioned.
If your project is an organization, you can request the verification of the bot, channel, or group taking advantage of simply the link to the channel Telegram, through the official website of the organization. In this case, the bot who will deal with the verification will ask you later to submit more data and information useful for the verification. But in this case you should submit the links to social media profiles as shown above.
Also Read:
Verified Telegram Channels for Coronavirus News + Verification Guidelines
Conclusion
Well this is all what you need to know on how to check and get the badge on Telegram for your bot, channel, or group. We hope that thanks to these information, you'll able to get the badge and get verified by Telegram.
If you have any comment or question, share it with us!