On social media sites, verification is often used as a way of proving your identity when you're a famous or semi-famous individual. But unlike other sites, Discord doesn't make verification available to anyone who has a large following. Keep reading if you like to know How to get verified on Discord.
Get verified on Discord
At the moment, verification is limited to game developers and publishers, professional esports teams, and Spotify verified musical artists who have a "healthy" amount of monthly listeners.
If you're a content creator on Twitch, Mixer, YouTube, or Reddit, you can also apply to be a Discord Partner, which is another form of account identification.
For those who want to be verified on Discord, here's everything you need to know about the qualification and application process.
What does the blue checkmark on social media mean?
A blue tick on social media, well that's only the most desirable and coveted tick in the world of social media.
Verified means that the profile that has been confirmed by the social media platform that it is the official profile for that person, or brand that it represents.
A Check Emoji or tick (✓) is a mark  to indicate the concept "yes" (e.g. "yes; this has been verified", "yes; that is the correct answer", "yes; this has been completed", or "yes; this [item or option] applies to me"). The checkmark is one of the most common symbols used in forms.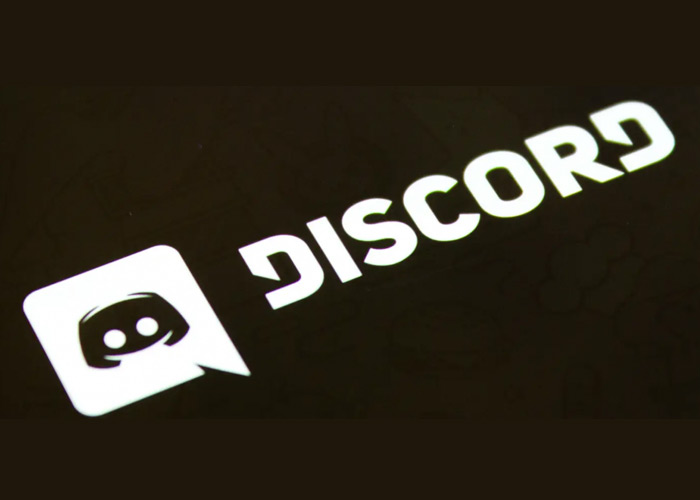 Also Read:
How to get a blue tick on LinkedIn ? LinkedIn Verification badge
What is Discord?
Discord, a popular group-chatting app, was originally made to give gamers a place to build communities and talk.
But since its launch in 2015, it has branched out to include communities from all over the internet, ranging from writers to artists to K-Pop stans.
At a basic level, Discord is a place to allow you and other members to message each other. Each community's name is "server." If you're familiar with Slack, you can think of it as a less formal version of that app.
Servers are full of text channels (where you can type to talk to other people) and voice channels (where you can voice-chat with others). You can also share videos, images, internet links, music, and more.
Each server usually has multiple channels, each of which is about a different topic or has different rules.
Much like other chatting apps, Discord allows you to directly message other users. When you do this, you can voice- or video-chat with them.
What is a Discord Server?
Starting your own server is free, as is joining other servers.
There are thousands of different Discord servers, each one dedicates to a different topic. If you have an interest in something, there's a good chance you can find a Discord server for it.
This is especially true for video games, which make up the bulk of Discord's most popular servers.
For those who want to be verified on Discord, here's everything you need to know about the qualification and application process.
What is a verified discord server?
"Our Discord server lets us talk directly to our biggest players, tell them about upcoming updates to the game and make them excited about MINECON. Joining the Verified Server program lets our players know that they are on the official Minecraft server."
Also Read:
How to get verified on twitch ? purple octagon with a checkmark
How to get verified on Discord
Those who fit into those categories of applicants will need to be the server owner, as well as the official representative of the team, group, or individual that's applying. And the server in question needs to meet Discord's community guidelines.
If you don't fall into any of these categories, you can't be verified on Discord.
If you do meet all the criteria, however, you'll need to go to discordapp.com/verification and click "Apply Now" at the bottom of the screen.

Applicants will need to provide an associated email address, as well as any additional information which will help prove your identity.
Be aware that Discord closes their verification queue occasionally, meaning that you might not be able to apply even if you meet the criteria. If you still have questions, you can contact Discord at: verification@discordapp.com.
If you don't fit the verification criteria, but you're a content creator or streamer, you can also apply to have your server become a Discord Partner. This is a similar process. You can find more information about Discord Partners at this official page.
What are the criteria for Server Verification on Discord?
Twitch is currently accepting applications for Game Developers, Game Publishers, Professional Esports teams, and Spotify Verified Musical Artists! There are a couple different requirements for each type of application which we will go over in more detail, but there are some basic requirements that every application should follow when applying.
The applicant must both be the owner of the server and an official representative of the game/team/artist that is applying.
Applicant should include as much relevant information as possible to help us verify the validity of the application
The applicant should use a formal email address related to the game/studio/team/artist to make it easier for us to understand that they hold an official position.
The server should have channel and role structures as outlined in the moderation guidelines help document.
Also Read:
How to Get Verified on YouTube? grey checkmark
Criteria For getting verified on Discord
Now then, let's go over what they should see when we look at your applications:
GAME PUBLISHERS OR DEVELOPMENT STUDIOS:
Did you make a game? Are you publishing a game for others? Let us help give your community THE OFFICIAL Discord server to hang out in, and chat about your creation!
First off, your server will need to be ran by either the development team, or publisher behind the game in question. In addition, your game will need to be live and playable by anyone who wants to get their hands on it! This can be an open beta, or a full releasing game, but playable nonetheless!
Servers that are not owned by the game publisher or studio itself, but instead are community-led, don't qualify for Server Verification. You may want to check out our Discord Partner program instead!
They cannot and will not accept applications for servers based around mods for a pre-existing game. Whether it's expanding the base game, a total conversion mod, or a game made using the assets of a pre-existing game. In short, the game needs to be your own IP (intellectual property) using your own OC (original content).