Basketball is one of the most popular sports in the world. Because of this, it has a huge fan base. In addition to this, its fan base is consistently growing throughout the years.
The NBA is arguably the best basketball league in the world as it has the best players in the world. There's no question that these players are highly paid in order to perform well in front of the league's beloved fans. Because of their high salaries, a lot of NBA players automatically become millionaires.
On the other hand, other players use their paychecks to invest in other ventures which also allowed them to become financially successful. So join Virlan today to know more about Richest NBA Players in 2021.
Richest NBA Players
The National Basketball Association has produced some big names in the sport, with Michael Jordan and Magic Johnson probably being the two most recognized names of all-time.
NBA players come in all shapes, sizes and with variable degrees of talent, but one thing is for sure, the top players in the history of the sport, have created a substantial net worth that the rest of us can only dream of.
The National Basketball Association (NBA) in North America is just one of the several men's professional basketball leagues around the globe. Still, its ever-growing fan base has made it one of the topmost followed sports in America and the world today.
The NBA has transcended to become the most followed and discussed sport on social media, with over 150 million fans.
Below are the richest NBA Players of all time, as of 2021.
Who are the Richest NBA Players?
This article reviews the top-15 richest NBA players of all-time based on their current net worth.
15. Wealthiest basketball players: "Yao Ming"
For more than ten years, Yao Ming was a prominent driving force in the NBA. But before he established himself as an astute centerman, Yao Ming played in the Chinese Basketball Association (CBA).
An 8-time All-star, Yao Ming, who began playing basketball as a teenager, retired from the NBA in 2011 and now is one of the top Chinese basketball executives.
Yao Ming's net worth is valued at $120 million in 2020.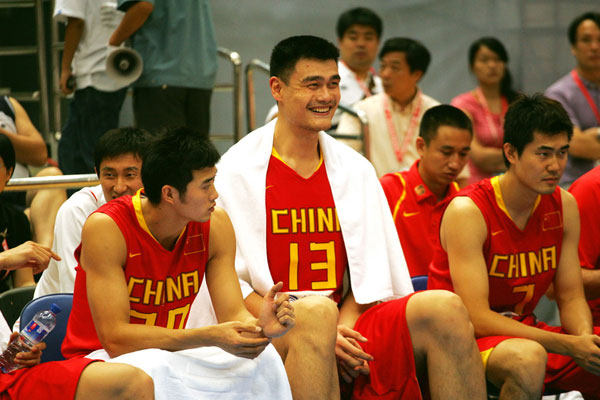 14. "Dwayne Wade", rich basketball players
Dwayne Wade played for the Miami Heat nearly his whole career (and is back there now) and has become one of the most recognized names and most popular players in the NBA. He was named to the All-Rookie team, as well as the All-Star team after his twelfth season playing for the NBA. His NBA jerseys were the top selling jerseys for two years from 2005-2007 and he led the US men's BB team to the gold at the 2008 Olympics.
His incredible skill has earned him a top player status and a net worth of $110 million.
13. NBA Player: "Stephen Curry"
Golden State Warriors wonder boy, Stephen Curry, has been a great addition to the tough NBA side. The man hailed for his impeccable basketball prowess, and unique abilities have won the NBA Championship on three occasions and have emerged All-Star on six occasions.
Curry, who has spent his eleven years career in the NBA playing for the Warriors, is a two time Olympics gold medalist.
Stephen Curry's net worth is approximately $130 million as of 2020.
12. "Tim Duncan" among richest basketball players
One of the greatest players in the NBA, Tim Duncan was also considered to be one of the highest paid players ever. In his 19 seasons playing in the league, Duncan won the NBA Championship five times and in three of those he was declared as the Finals MVP. The former Spurs big man also appeared in the All-Star game on 15 occasions. Duncan was also declared to be part of the Naismith Basketball Hall of Fame Class of 2020. The former first overall pick definitely deserved all the money he was paid for. According to Hoops Hype, Duncan collected around $246 million in his NBA career. He was also paid $2 million annually by his endorsements based on Forbes.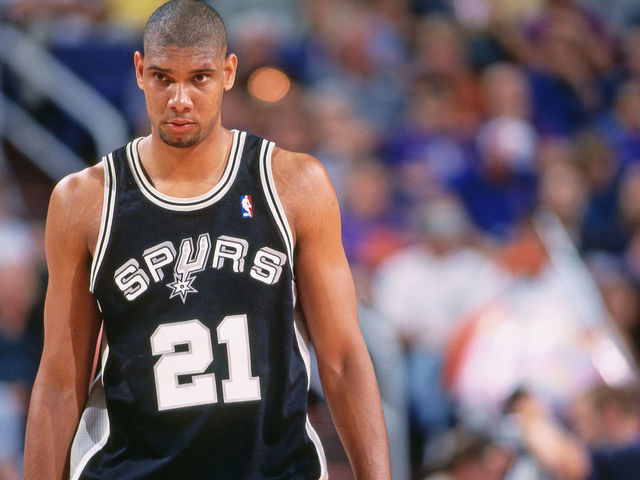 11. "Dirk Nowitzki" in basketball
The German-born NBA player, Dirk Nowitzki, plays for the Dallas Mavericks and is the only foreign-born NBA player to have the highest-score record, scoring over 30,000 points in a regular season, and is one of only seven players who made a 50-40-90 season back in 2007.
Another milestone he made, was to be the very first Maverick player to be voted onto an All-NBA Team. He is also a Maverick record holder, achieving several all-time Maverick franchise records. He has an impressive net worth of $120 million.
10. Richest NBA Players: "Gary Payton"
Gary Payton, known as "The Glove", is a retired professional NBA player that used to play for the Seattle SuperSonics. He has also played for teams such as Boston Celtics, Miami Heat, and Los Angeles Lakers.
As of 2020, Gary Payton's net worth is approximately $130 million, making him the 15th richest NBA player in the world.
9. "Dwight Howard" on the list of the richest
Although Dwight Howard is currently a role player for the Los Angeles Lakers today, he was a dominant center back then. Playing for the Orlando Magic, Howard was a three time Defensive Player of the Year winner. He was also included in the All-NBA First Team five times. After his stint with the Magic, Howard has bounced around the league and played for five teams.
Howard's net worth mainly stems from the huge contracts NBA teams have offered him. Apart from those contracts, the Lakers center also gets a huge paycheck from his latest shoe endorsement with Chinese sports apparel company, Peak. According to the Sports Rush, Howard reportedly earns $15-30 million per year from this deal.
8. Rich NBA players: Grant Hill
Grant Hill is now retired, but his professional career in the National Basketball Association (NBA), included playing for the LA Clippers, the Orlando Magic, the Phoenix Suns, and the Detroit Pistons. He played college basketball for Duke University and was a two-time NCAA All-American and two-time NCAA champion.
He's been regarded as one of the best all-around players in basketball history, and often led his teams in number of points scored, assists, and rebounds during his college days. He announced his retirement from the NBA and the sport in 2013 and retired with a $180 million dollar net worth.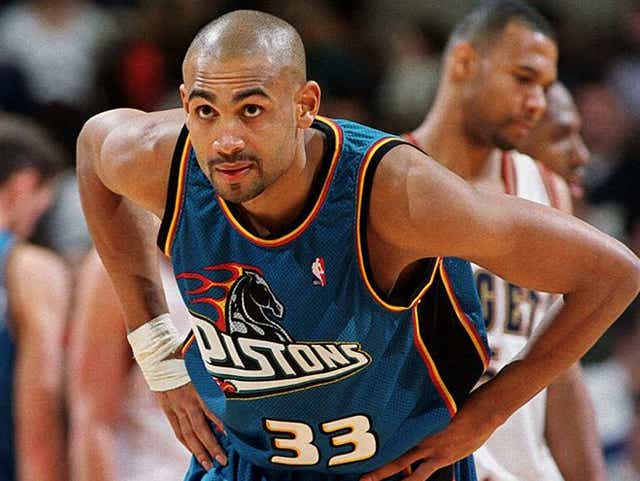 7. Basketball players: "James Harden"
James Harden is an American NBA-player from Los Angeles. He is named the Sixth Man of the Year by the NBA. He is currently playing for the Houston Rockets of the NBA. Harden was signed by the Oklahoma City Thunder in the 2009 NBA Draft.
As of 2020, James Harden's net worth is $145 million dollars.
6. Wealthiest players of 2021: "Shaquille O'Neal"
Shaquille O'Neal is one of the most dominant centers to take over the NBA. His size and strength were simply overwhelming for opposing centers especially in the paint. Shaq took over the league, as soon as he played in his rookie year, claiming Rookie of the Year honors. Shaq would eventually take his talents to Los Angeles and won three straight NBA championships where he was also declared the Finals MVP in all three of those occasions.
With Shaq growing his celebrity status, the former Lakers star even released four rap albums. He would also make movie appearances, including the basketball movie Blue Chips and romantic comedy film Blended. Now retired, Shaq is currently one of the analysts for the NBA. In addition to this, he also made sufficient preparations for life after basketball which includes his investment in Papa John's and income from his own line of shoes. All of his various income streams allowed him to maintain the multi-millionaire status.
5. "Kevin Garnett" and Rich basketball players
Kevin Garnett is an American NBA-player from Greenville, South California. After attending the Farragut Career Academy, he became the 5th overall pick of the Minnesota Timberwolves on the 1995 1995 NBA Draft.
As of Kevin Garnett's net worth is estimated to be $190 million dollars.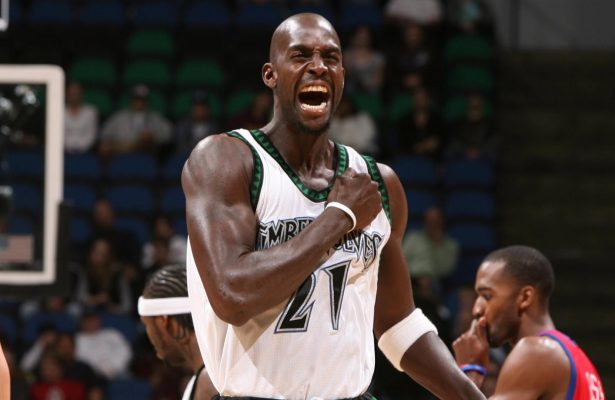 4. LeBron James
If you're the best player in the world, there's no question almost every NBA team would want you in their roster. Because of this, Lebron James is arguably the highest paid active player of today.
It makes sense given how much James has achieved throughout his career. This includes the Rookie of the Year trophy, four league MVPs, 16 All-Star game appearances, and a scoring title. All of these were capped off by three NBA championships where he was declared the Finals MVP in those occasions. James immediately makes any team a championship contender. James has been to the NBA Finals on nine occasions.
Because of his presence and achievements on the court, James is definitely in position to ask for a fat paycheck from any NBA team that wants his services. Because of this, he was able to bag a $153 million contract with the Los Angeles Lakers. His presence on the court has also allowed him to garner endorsement deals such as Nike.
James is approaching the latter part of his career. However with his endorsement deals and investments,  he is certainly ready to become financially stable even without basketball.
3. "Kobe Bryant", Richest players in basketball
In any discussion regarding the greatest basketball players ever, Kobe Bryant's name is bound to be involved.
Since he was in high school, Bryant was already on track to a glamorous basketball career, which was threatened by a sexual assault lawsuit, which did significant damage to his reputation.
But a consistent, spectacular performance, coupled with the absence of any reputation-damaging scandals, led Bryant back to the right position he was striving. Five times, Bryant won the NBA Championship and received All-Star honors on 18 occasions.
Kobe Bryant's net worth was valued at a whopping $500 million before his tragic demise in January 2020.
2. Richest NBA Players: Magic Johnson
One of the most famous names in the NBA, Magic Johnson played point guard for the LA Lakers for 13 full seasons and made a $500 million net worth career for himself. He is a player who has won many awards and holds several records with the NBA.
He participated in the 1992 summer Olympics and was part of the "Dream Team," which ended up taking home the gold medal that year. Johnson contracted HIV and announced his diagnosis in 1991 when he abruptly retired from the game, and later was honored as one of the 50 Greatest Players in NBA History in 1996. Johnson is a savvy businessman and has had many business ventures that have also propelled his wealth into the millions. He has a net worth of $500 million dollars.
1. Michael Jordan
If you don't know who Michael Jordan is, you haven't paid attention to much around you. The name Michael Jordan is all-around, from basketball to television, movies, clothing and shoes. He is the most popular name in NBA history and sits at the top of the list for being the most wealthy player of all-time with a net worth of $1 billion dollars.
His career was spent playing for the Chicago Bulls and the Washington Wizards and is the greatest basketball player in the history of the NBA. He goes by the nicknames, Air Jordan and His Airness, due to the height he can get in his leaps during slam dunks from the free-throw line.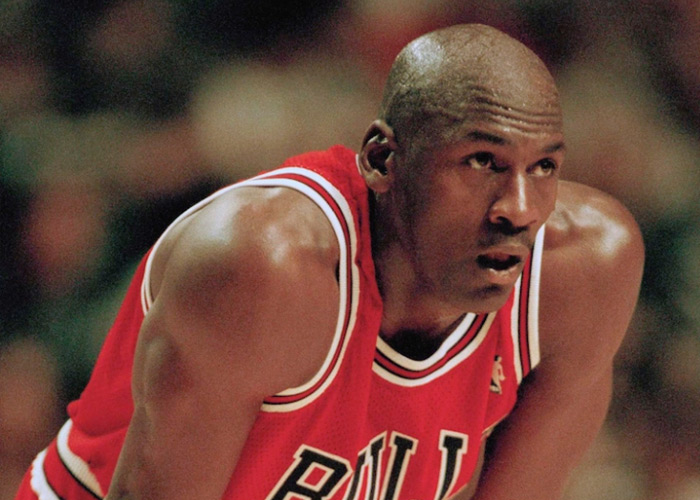 Outside of basketball, Jordan created an enormous wealth in his basketball sneaker line. Some of his sneakers selling for thousands of dollars. Many of Jordan's sneakers sit in museums today. Jordan is a true basketball legend and has been inducted into the Hall of Fame twice.