You may have heard that certain hashtags are banned from Instagram, and wondered if that's just a rumor. Well, it's not. Banned Instagram hashtags are real. If you're trying to promote your business by social media marketing on Instagram, it's essential to pay attention to them and take them into account before posting.
BANNED INSTAGRAM HASHTAGS
Due to an increase in fake accounts and false activity, Instagram is fighting back. Therefore, they are continually implementing more and more methods to catch bots in their tracks.
Most recently, some of these changes have included monitoring unauthorized app usage, targeting Instagram users who publish duplicate content and hashtags, and shadow banning accounts.
Although this is a great way to eliminate spam, Instagram's bot detection methods are beginning to cause issues for the everyday Instagrammer.
Instagram Hashtags are a great way to surf the app for new and relevant content, and the same is said for the company's trying to increase engagement and gain new followers.
However, what a lot of company's don't know is if you use the wrong hashtags, it could hurt your engagement and your Instagram account as a whole.
Also Read:
How to Find Your Target Audience on Instagram
What exactly are Instagram banned hashtags?
Of course, we all know that using hashtags can increase the reach of your posts on social media. But, what many people don't know is that using the wrong hashtags can actually hurt the engagement on your Instagram account. Why? Because Instagram is flagging your account for spam.
Put simply, banned hashtags have been put in place to stop the reach of spamming Instagram accounts.
Why does Instagram ban certain hashtags?
The purpose of banning hashtags is to minimize spamming and automatically hide posts that may violate Instagram's community standards.
Some of these hashtags are obvious sources of trouble — like #selfharm — but many of them seem totally innocuous. Why has Instagram banned #books, #snowstorm, and #easter? Those hashtags must have accompanied many spammy posts, and Instagram decided to ban them to fight spammers.
In addition, some hashtags are banned permanently, while others are banned temporarily. And the list of banned hashtags changes from time to time.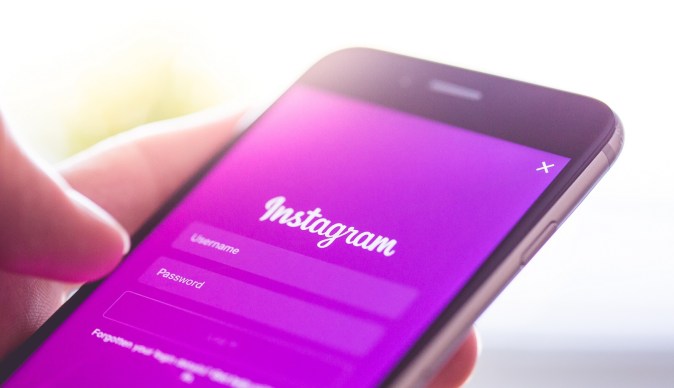 Here are the reasons for banned Instagram hashtags:
Sharing photos or videos you didn't take or for which you have no right to share.
Posting photos or videos that contain nudity in the form of genitals, intercourse, and full-buttock close-ups.
Avoiding comments, likes, follows or shares by bots and making repetitive contact with people for commercial purposes.
Using the platform to participate in hate groups, organized crime, and terrorism. Advertising sexual services, buying and selling firearms and illicit drugs is a no-no.
Blatant show of disrespect for other members of Instagram. This involves posting content with hate speech, threats to shame or degrade private individuals.
Posting content that glorifies self-inflicted injury.
Posting graphic pictures or videos of newsworthy events that have no captions or warning about its content.
What could happen if I use banned Instagram hashtags?
When you use a banned hashtag on an Instagram post, Instagram hides that post from hashtag searches and explore pages.
Meanwhile, the repetitive use of banned hashtags causing Instagram's bot-finding algorithms to flag to your account.
Multiple flags could lead to shadow banning or account removal.
That's why it's so important to avoid them.
Shadow banning is somewhat secret, meaning a lot of users won't even know its happening. If you look at your weekly or monthly engagement reports and notice your content is receiving fewer likes and comments, or aren't appearing in hashtag searches at all, you might be shadow banned.
Don't worry, this isn't permanent necessarily. You can review Instagram's Community Guidelines and Terms of Use. You can also work with a social media company that is aware of the existing and changing terms. Therefore, your content will start gaining regular or increased engagement in no time.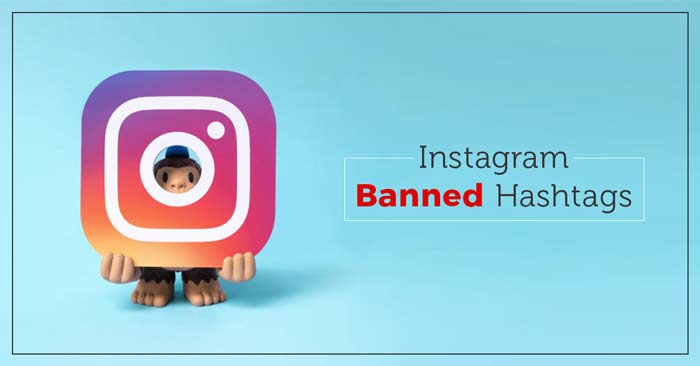 Also Read:
How to hide hashtags from Instagram posts and stories?
How to Remove Instagram Shadowban
1. Bakeoff from posting for a couple of days
Go cold turkey. In other words, Lay low and hope the ban gets lifted. Some people have stopped using Instagram for over 3 days (or more). Their ban was lifted after that. It almost seems like a "reset button" for your account.
2. Delete all hashtags from your recent posts
Some hashtags are simply inappropriate, and others are innocent but have been spammed with inappropriate photos.
Remove hashtags from your recent posts.
3. Don't use too many hashtags
Some people have reported that the ban was lifted after following this pattern:
Remove hashtags from old posts,
Use less than 30 hashtags
Getting in touch with Instagram is hard. However, it doesn't hurt to try. So, here is how to contact Instagram (4 ways):
Open the Instagram app and shake your phone: This will activate the "Instagram Rage Shake".
"Report a Problem" to Instagram through the app: This is the simplest and most recommended way to contact Instagram.

Go in the Instagram Settings
Select "Report a Problem"
Select "Something isn't working".

Go on Facebook and search for Instagram and select "Send a Message".
Send an email at support@instagram.com.
And tell them:
"I am not being shown in the hashtags I've used for my post".
How to view banned hashtags on Instagram
All Instagram users should avoid using banned hashtags in 2021. So, here's how to search for safety of a hashtag:
Go to the Explore' tab.
Type the hashtag in the search bar.
If you get the certain message, that hashtag can be considered banned, and it may not show the related posts.
How to avoid banned hashtags
To ensure your account is free of banned hashtags, you'll need to check an updated list before you post. You can find lists through Google. However, you must make sure they've recently updated the list.
Additionally, you may want to audit your Instagram account every so often — say once a month — to check your profile for newly banned hashtags. If you don't want to do this manually, consider using a paid service, which automatically scans your profile for banned hashtags and removes them.
A quick overview of Banned Instagram Hashtags
Instagram has banned certain common and seemingly harmless hashtags forever.
Some hashtags might be banned temporarily causing them to appear or disappear in a hashtag search on the app.
Do not use a banned hashtag! It could cause all your hashtags to not work anymore.
Using temporary or forever banned Instagram hashtags could shadow ban, block or penalize your account.
When wanting to add a "new" hashtag to a post, check it first.
Conclusion
To sum up, it is vital for marketers, businesses and IG users alike to be aware of these banned Instagram hashtags.
#NeverStress! Save this article for your records, and here's a quick tip.
In short, hashtags have taken social media by storm. Allow this trend to help drive Instagram engagement to your marketing campaigns.