Instagram hashtags can make or break your Instagram strategy and social media marketing. Use them correctly and you'll get your posts seen by more people. Use them correctly and you'll get your posts seen by more people likely to be interested in your products or brand.
Instagram Hashtags Guide
Instagram hashtags are still an effective way to get more eyes (and engagement!) on your Instagram in 2021.
A post with at least one Instagram hashtag averages 12.6% more engagement than posts without a hashtag. So it really is worth creating a hashtag strategy for your brand if you want to grow your account!
To use hashtags for Instagram effectively, you need to understand exactly how they work, and put some thought into a strategy.
This ultimate guide to Instagram hashtags will help you understand everything you need to know about using hashtags to:
Get more followers
Improve your engagement rate
Build a community around your business
What is a hashtag, anyway?
The hashtag, or pound, symbol (#) itself had been used in various ways around the web before August of 2007. Then, Chris Messina, a product designer from Silicon Valley, brought the hashtag to Twitter and was credited as the founder of the social media hashtag.
"He got the idea of using a hashtag from Internet chat rooms that had a pound symbol in front of them," says Erin Black from CNBC. "He decided to pitch the idea to Twitter, but the company told him it was 'nerdy' and that it would never catch on."
Jokes on them, right?
Luckily, Messina was persistent, and the hashtag did catch on in a mighty powerful way. Messina was able to get his contacts to use hashtags in their tweets, and finally in 2009, Twitter added a feature that allowed users to search for hashtags. #PrettyCool!
Hashtags are clickable. Anyone who clicks on an Instagram hashtag or conducts an Instagram hashtag search will see a page showing all the posts tagged with that hashtag.
Why use Instagram hashtags?
Hashtags are an important way to expand your Instagram audience. When you use a hashtag, your post will appear on the page for that hashtag. If you use a hashtag on your Story, it could be included in the relevant hashtag Story, which also appears on the hashtag page.
People can also choose to follow hashtags, which means they could see your hashtagged post in their feed even if they don't follow you (yet).
Instagram hashtags can be a great way of building community online so people are motivated to engage with your brand.
The Importance of Instagram Hashtags
Instagram has gone through a lot of changes since 2010, but through it all, one thing has stayed consistent: the importance of Instagram hashtags.
Even in 2021, using relevant, targeted hashtags on your posts and stories is one of the best ways to get discovered by new audiences on Instagram. And this can translate into more engagement, more followers, and more customers for your business.
Instagram hashtags work by organizing and categorizing photos and videos.
If you have a public Instagram account and add a hashtag to a post, that post will be visible on the corresponding hashtag page (it's basically a directory of all the photos and videos that were tagged with that hashtag).
Since hashtags are used with an intent to discover content, the right ones can put you in front of your Target Audience on Instagram, even if they haven't connected with you before.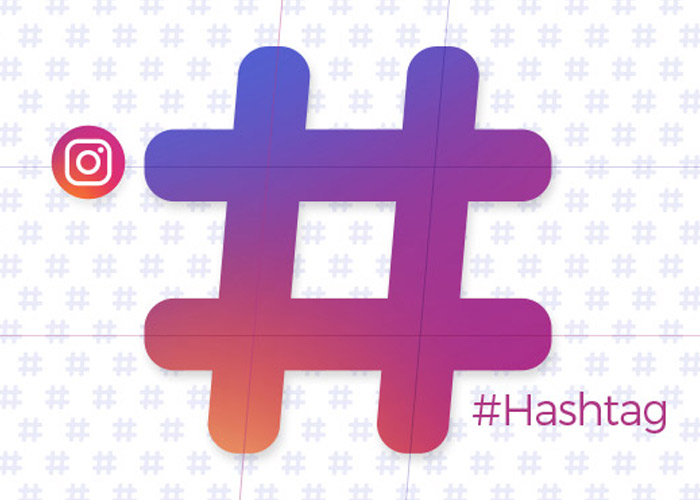 How to Find the Best
Now that we've learned how Instagram hashtags work, it's time to explain how you can find the best ones. When you're using Instagram for business, it's a great idea to take some time to research. Especially for those which are relevant to your niche and audience.
Remember, data-informed decisions are always best when you're marketing your business.
And you don't necessarily need to use the most popular Instagram hashtags to increase engagement with your posts. It could end up being more effective if you use the Instagram hashtags that are more relevant to your audience.
The main reason we want to use hashtags for Instagram is to increase the chances of people landing on our content. But we always want to think about who are the "right" people.
That's why we want to be strategic. So, here are our top tips for finding the best Instagram hashtags for your content:
1. Research Your Audience for right hashtags
Adding in random Instagram hashtags at the end of your posts probably won't bring you much success. Instead, look at what your audience is interested in, and find what they're searching for. If you add in hashtags that your audience is actually looking for, you'll instantly raise your chances.
2. Research Your Competitors to find hashtag
By looking at what types of them your competitors are using, you'll be able to get an idea of which hashtags provide the most engagement.
Now, this doesn't mean that you have to compete or copy those exact hashtags in your own Instagram posts, but they might end up giving you a better idea of what your posts should look like.
3. Research Instagram Influencers for hashtags
Instagram Influencers are those people that perform exceptionally well on social media. They typically have thousands of followers, and they rely heavily on creating messaging that resonates with their audience – including the Instagram hashtags that they choose.
One of the best ways to learn which to use is to look at the top influencers which are relevant to your brand. You'll be able to tell a fair bit from analyzing which hashtags they are using and the engagement that they are getting on their posts.
Also Read:
Instagram Influencer Marketing : 6 Perfect Ideas
4. Use Tools to find hashtags
There are a variety of different tools which are available which will provide you with information. It doesn't matter what your online store's niche is, you'll still be able to find hashtags that are relevant.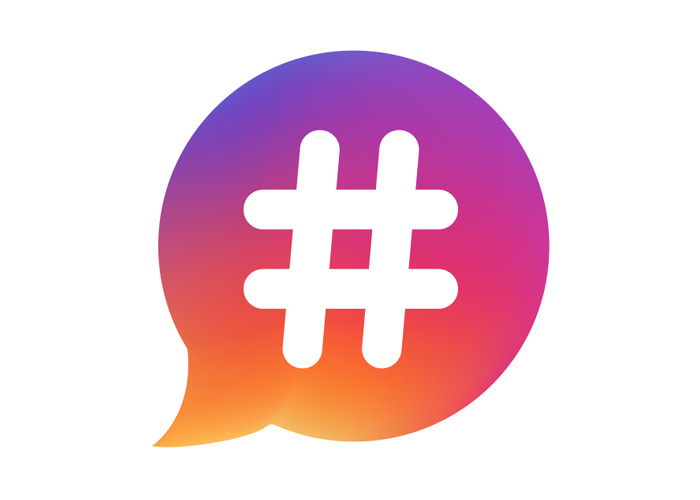 Is There an Instagram Hashtag Limit?
Yes, unfortunately, there is a hashtag limit on Instagram.
It's not possible to post more than 30 hashtags per post on Instagram. Make that 10 for a Story.
his limitation is in place to ensure that content on Instagram remains relevant, and to help the platform avoid spam.
The Instagram hashtag limit may guide your choices for the hashtags you use when posting content to your social media accounts. Feel free to use the best Instagram hashtags which you think will be more valuable for drawing engaged traffic to your content.
Of course, you can totally come up with a list of top Instagram hashtags. Researching the best hashtags for Instagram yourself will undoubtedly give you a list of hashtags that are more tailored to your audience's interests
How to Optimize Your Instagram Hashtags
A great Instagram hashtag strategy doesn't just reach more people — it reaches the right people for your business. Here are some tips for optimizing your Instagram hashtags to reach your target market and grow your engagement:
1. Check Your Instagram Hashtag Analytics
You can look at the performance of the hashtags you've used in the past. It can be a great way to decide what hashtags to use again in the future
2. Get Into the "Top" Results for a Hashtag
Based on our experience, two factors play the biggest role in determining whether a post gets into the top posts for a hashtag. How much engagement the post gets, and how quickly it gets that engagement.
Top posts generally take their position within the first 24 hours of posting, so you need those likes and comments to roll in quickly after posting.
If you can generate a lot of engagement on your Instagram post shortly after posting, this signals to Instagram that your post is quality, engaging content.
3. Include Your Branded Hashtag in Your Instagram Profile
Thanks to a recent update, you can now add clickable hashtags (and usernames) to your Instagram bio. Therefore, making it a lot easier to build an Instagram bio that converts to website visits!
What's so great about this feature is that it makes your bio even more functional. You can use hashtags for everything from promoting your Instagram community to highlighting your branded content. You can also use them for announcing your Instagram campaigns.
4. Post Your Hashtags in the First Comment
While adding hashtags to your posts is one of the best ways to Increase Instagram Engagement and get your posts in front of your target audience, too many hashtags in your captions can look untidy (or worse, spammy!).
Instead, posting your hashtags in the first comment is a great way to make your caption the star of the show. You can do that without compromising any of the engagement you can get with hashtags.
5. Add Hashtags to Your Instagram Stories
Adding hashtags to your story is a great way to give your content an added chance to be discovered.
When people search for a them on Instagram,, they'll see a collection of tagged stories on the search results page. It may include yours!
You can add as many as 10 to each story, including 1 clickable hashtag sticker.
And if you're worried about how hashtags will impact a carefully crafted aesthetic, there are a few hacks to hide hashtags from Instagram. They will be small or hidden completely.
6. Avoid Using Banned Hashtags on Instagram
Last but not least, our final tip is to avoid using banned hashtags on your Instagram posts.
Banned hashtags have been flagged and "disabled" by Instagram for infringing community guidelines. It makes them completely useless for your brand exposure.
Types of popular Instagram hashtags
Product or service hashtags: These are basic keywords to describe your product or service, like #handbag or #divebar
Niche hashtags: These get a little more specific, showing where you fit in the context of your industry. like #travelblogger or #foodblogger
Industry Instagram community hashtags: Communities exist on Instagram, and these hashtags help you find and join them. Think #gardenersofinstagram or #craftersofinstgram
Special event or seasonal hashtags: These can refer to real holidays or seasons, like #summerdays, or they can be used for all those National [Thing] Day holidays, like #nationalicecreamday or #nationalnailpolishday
Location hashtags: Even if you geo-tag your post, it can still be a good idea to include a hashtag that refers to your location, like #vancouvercraftbeer or #londoneats
Daily hashtags: Every day has plenty of its own hashtags, from #MondayBlues right through to #SundayFunday.
Relevant phrase hashtags: These hashtags combine elements of product hashtags, niche hashtags, and community hashtags. Basically, they're phrases people use on Instagram to connect to existing communities in a slightly insider way, like #amwriting or #shewhowanders
Acronym hashtags: Perhaps the best-known acronym hashtag is #TBT for Throwback Thursday. Other popular acronym hashtags include #OOTD for outfit of the day. #FBF for flashback Friday, and #YOLO for you only live once.
Emoji hashtags: These hashtags can include emojis on their own, or words or phrases with emojis attached.
Also Read:
Instagram Growth Method: 10 Ways to increase Instagram followers
Conclusion
Woo! That was a lot. Now, you should be fully equipped to go out into the world and conquer Instagram hashtagging to accomplish your goals.
We're excited to see you take your #hashtag game to the #nextlevel!