Shopify vs Magento vs Prestashop vs Woocommerce vs OpenCart
Top 4 eCommerce Platform Comparison
PrestaShop, Shopify, Magento or WooCommerce:
a comparison for creating your online store
PrestaShop vs. Shopify

Shopify vs. WooCommerce

Magento vs. Shopify
Shopify vs Magento vs Prestashop vs Woocommerce vs OpenCart
Shopify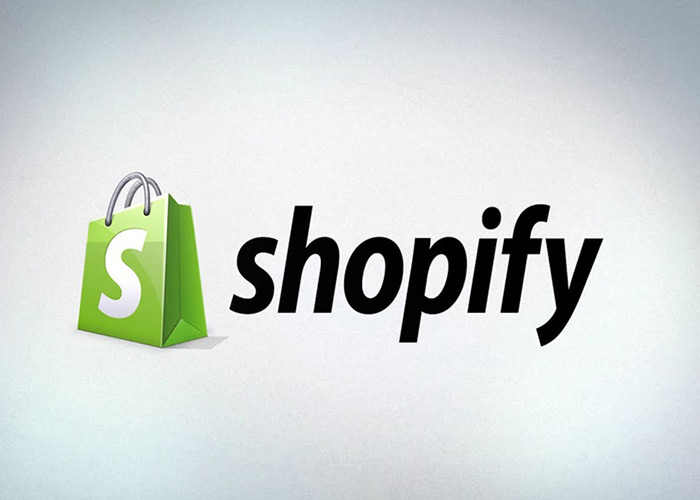 Shopify is a complete shopping cart. That is, it handles all coding issues; However, it also allows you to control HTML and CSS code. Today, Shopify is one of the best and most trusted e-commerce software programs that supports more than 325,000 online stores worldwide. If you are looking to build an easy-to-use composite store, Shopify is the best choice for you. Shopify always takes the lead in implementing innovative and unique features. For example, the manufacturer's recently merged with Amazon, and you can sell your products through Amazon's Shopify.
User friendliness
Shopify has a high user-friendliness and is so-called "User Friendly". Its user interface is very simple to drag and drop. Its tools are simple to use and easy to edit, providing a good opportunity for novices to enter the business world. Other features include a well-built admin panel and a good shopping experience.
Prices and other costs
Shopify has a free 14-day version, after which you will have to pay a monthly fee to purchase it.
SEO
Shopify has a very high SEO optimization. This online store uses basic SEO features such as editable title tags, meta descriptions (summary text of web page content), URLs, toolbar tags (photos) and customizable emails for image documents. According to research from the ecommerce-platform site, Shopify has been able to rank 98 out of 100 in SEO.
Shopify Templates and design
Shopify has a wide variety of templates from which you can choose the most suitable design for your store. But it does give you some customization settings.
Customer support
Shopify also plays a leading role in customer support and responds to its users 24 hours a day, 7 days a week. You can communicate with the support team via email, phone call and chat. There are also many tips on how to use this builder website that will guide you step by step.
Magento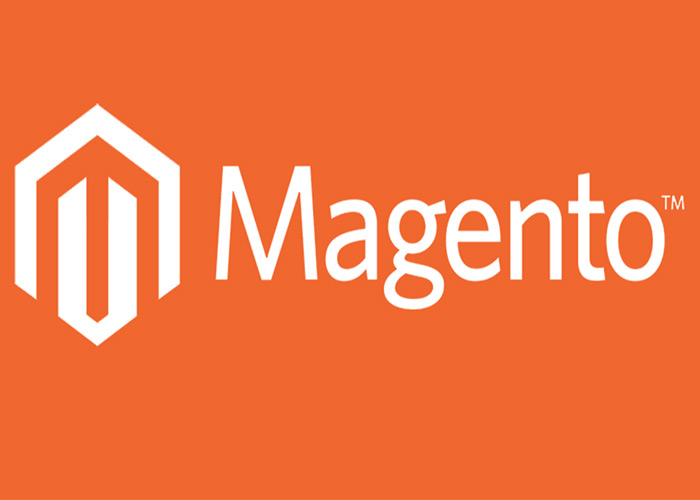 Magento is known as one of the most flexible platforms.
This online store builder is a masterpiece of software skills and provides unlimited possibilities for the owner of the online store.
Magento supports currencies, different tax rates and a variety of products; It also integrates easily with different payment formats. Other features include professional appearance, precise categorization, advertising, proprietary sales, and customer segmentation. The functions of this online store builder are so diverse that it gives you different options for building an online store. As mentioned above, Magneto is an open source platform with a developed plugin architecture. This feature in e-commerce allows you to change the code to your liking and add any feature you like.
more:
How can you remain productive while working From Home ?
User friendliness
Unlike Shopify, Magento is not very user-friendly. However, with the introduction of a new version of this store builder, its platform has become somewhat more understandable; But it is still difficult to use. Magento is not a good option for people with little knowledge of technology, and these people should prepare themselves to learn the basics of this platform.
Prices and other costs
The Magento CE version is free and easy to download and use. This version does not require a monthly payment and is suitable for small and medium-sized stores. The other version, Magento EE, is suitable for large businesses, and the cost depends on the size of your business.
SEO
Magento is the best store builder in terms of SEO.
Magento is fully SEO optimized and plays a leading role compared to other instrument stores. It also provides many settings in this regard, including meta tags, image optimization, standard tags for products and editing robot.txt (text file for search engine robots). According to research from the ecommerce-platform site, Magento has been able to rank 100 out of 100 in SEO.
Magento Templates and design
Magento is very popular and for this reason it offers various templates to its users. The templates offered in the Magento store are very user-friendly, their design is customizable, and they respond well to any device. There are currently 121 free templates available on the Magento site, and the rest will be available to users for a fee. You can also download free templates and purchase non-free Magento templates from other sites such as ThemeForest and TemplateMonster.
Customer support
Using an open source platform means that the user will experience all kinds of problems in using this builder store. Because the CE version is free, users will not be able to access support services. But the good news is that all kinds of problems and solutions have been discussed in forums. Users who purchase the paid version of this builder store can benefit from customer support services. Magento also offers free and paid training courses that users can take advantage of.
WooCommerce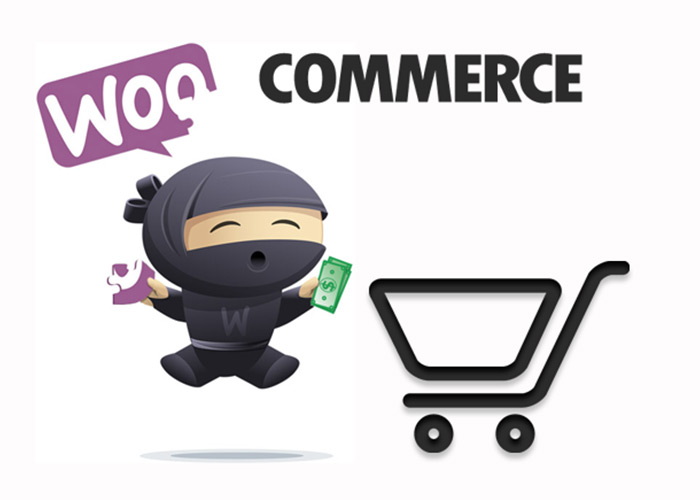 WooCommerce is the top free builder store under WordPress and suitable for people who want to sell their products through the WordPress plugin.
According to SimilarTech, WooCommerce is installed on 766,000 independent domains. WooCommerce is a flexible and open source platform. That means you can see and change its code. This online store often has e-commerce features such as product delivery settings, tax control, stock tracking and the use of discount codes.
User friendliness
WooCommerce is both very user-friendly and easy to use. Of course, it is a little harder than Shopify. WooCommerce is a plugin and you have to make some settings before using it. But for all its complexity, it's more user-friendly than Magento. Of course, this plugin also has a guide and will guide you step by step.
Prices and other costs
WooCommerce is a free plugin and all updates are free. But if you want to get more out of SEO, you have to pay a little bit.
SEO
WooCommerce has good SEO due to its customization and access to store codes.
Since this builder is installed on WordPress, it offers good SEO enhancement options. According to research from the ecommerce-platform site, Magento has been able to rank 98 out of 100 in SEO.
Templates and design
WooCommerce has the most diverse design templates.
WooCommerce has better designs and templates than Magento and Shopify. In addition to WooCommerce templates, you can also use WordPress templates. There are currently thousands of free templates available for download on sites like ThemeForest. The best way to get started online is to use the default free WooCommerce template called Storefront. This free template is very efficient and focuses on all the important aspects of an online store.
Customer support
Like Magento, this builder store is open source, and you can edit the code and solve the problem yourself by reading the solutions in the chat rooms. However, WooCommerce allows you to track your problem by sending a ticket.
OpenCart
OpenCart is a free and great platform for building small and medium-sized online stores.
This software is written based on PHP and is very suitable for people who are fluent in this programming language. OpenCart also has a number of main plugins. If you need more plugins for your work, you can choose and download them from the 14,000 available plugins. This store builder has most of the basic features required by the user to build an online store; It also has a high speed due to the use of AJAX technology. OpenCart allows you to endlessly upload products and categorize them through a simple admin panel. Another reason for the popularity of this manufacturer is that it supports different languages ​​and currencies.
User friendliness
OpenCart has a good design.
It's easier to work with than Magento, but a little harder than WooCommerce. The design of this builder store is such that even people with limited technical knowledge can use it. Adding products and editing them is done without any hassle in this manufacturer.
Prices and other costs
Download, install, use and update this builder store for free; But that does not mean that using it will not cost you anything. Some of the plugins in this builder store are not free and you will have to use them. If you do not want to download this builder store, you can use 2 limited and free versions to view the appearance of the store and the admin panel.
SEO
OpenCart is neither better nor worse in terms of SEO than other manufacturers' stores.
This shopping store builder has all the features you need to build a store with good SEO. Keywords, descriptions, subject and title tags are used for all products in all categories; Also, its links have better SEO than WooCommerce.
OpenCart Templates and design
OpenCart has professionally designed templates. Thousands of models of these templates are available for download on sites such as ThemeForest and Template Monster, some of which are free and some are paid. It is said that template installation requires programming knowledge in HTML, CSS and JavaScript. That's why managing templates in OpenCart is more difficult than WooCommerce and Shopifa.
Customer support
OpenCart, like any other open source platform, has limited support and it is up to you to solve the problems. OpenCart chat rooms are very active and others will answer your questions quickly.
PrestaShop
PrestaShop is one of the best online instrument stores.
Its complexity and power are like Magento and its beauty and simplicity are like Shopify.
This store is also open source and is free to download and use.
PrestaShop software allows you to set up a fully customized and up-to-date store in no time at all. According to statistics, PrestaShop has more than 250,000 online stores worldwide. Its unique features such as predicting sales conditions are among the other things that make it different. The analytics and evaluation of this store builder will help you attract more customers to your store. Another good feature of this builder is that it allows you to integrate your product list with major online stores such as eBay, Amazon and Google.
User friendliness
PrestaShop has a simple admin panel and is therefore very easy to work with. In fact, it can be said that the beautiful appearance of the store and its simple operation has made the user-friendliness of this software very high. PrestaShop has a modern and clean dashboard that provides quick access to all store settings. However, this dashboard is less understandable than WooCommerce and Shopify.
Prices and other costs
PrestaShop is free to download and install;
But the user has to pay to use some of its advanced features.
SEO
PrestaShop also has good SEO and allows you to edit and add popular tags to any page.
The URLs generated by this store have a very good SEO and this will increase your ranking in Google search engine.
PrestaShop Templates and design
PrestaShop has put 1500 templates for download on its website. All PrestaShop templates are high standard and give users a good shopping experience. Not to mention that this store builder has a wide variety of other templates that are designed by different people and are paid.
Customer support
PrestaShop, unlike other open source builders, has customer support services. These support services are not free and have different prices depending on the user's problem. PrestaShop chat rooms are a good place to solve users' problems, and if their problem is very complex, they can benefit from PrestaShop support services for a fee. This store builder also provides good training for its users and helps them to build an online store.
---
Shopify vs Magento vs Prestashop vs Woocommerce vs OpenCart
Magento vs. Shopify
Comparing Magento with Shopify
We can hardly say which e-commerce platform is more suitable for online shopping. This choice depends on the goals, budget and field of work of the online store. When deciding between Shopify and Magento, consider the most important thing for you. In the article Comparing Magento with Shopify, we want to acquaint you with the features of each.
What is Shopify ? How to Start Selling on Shopify
Magento or Shopify? Which one to choose?
The most important factor in the success or failure of e-commerce is having a suitable platform and platform for online shopping. Among the new jobs or jobs that already exist, there are some that are not satisfied with their current platform. There are two big competitors in this field, Magento and Shopify. The two platforms often compete for the best e-commerce platform, although they are quite different.
In addition to Magento's popularity, Shopify is a major competitor in the market to provide the best platform for e-commerce. With the release of the Magento version, Magento may be at the top of the list and even become an ideal platform for all businesses large and small. Focusing on the new features of Magento version 2, we will compare Magento to Shopify, as well as how each operating system works in e-commerce. This helps store owners choose the best e-commerce platform for their needs.
more:
How to Increase website traffic through Instagram
Basic differences between Magento and Shopify
Reputation and popularity
Magento is the most popular e-commerce platform, claiming to have 14% of the top one million sites, while Shopify owns only 06%. According to Google Trends Magento, more users are interested in searching for the word Magento.
One way to compare Magento with Shopify is to look at businesses that use both operating systems. Magento is known for big brands like Nike, Rosetta Stone, Olympus and non-real, while Shopify is known for a few limited brands such as Tesla and the Los Angeles Lakers. Most of these businesses are small and medium businesses. Both Magento and Shopify operating systems have successful companies known by their names.
coding
Magento and Shopify are very different in terms of coding. Magento uses the PHP programming language, while Shopify uses another programming language called Liquid. Magento Store Builder is open source, while Shopify is proprietary. This difference becomes important when we want to choose a platform for our e-commerce.
Open source means that the source code is freely available and can be changed, while proprietary code cannot be that way. With Magento, you can change the code format to suit the specific needs of the store, while with Shopify, this is not possible.
Shopify can be a great platform for small stores, but for more complex tasks with specific advanced functions that require code modification, Magento is the best choice.
Costs compared to Magento and Shopify
Shopify is a software service as a service (SAAS), which means that users have to pay a monthly subscription fee to access Shopify software. Users using Shopify for the first time will have the opportunity to try it for free for the first time. But after that, you have to pay for the use. The basic cost of Shopify is $ 29 / month and can be increased to $ 179 per month.
As the user pays more during the month to use Shopify, they can access more services such as abandoned shopping cart recovery, gift cards and advanced reporting. While Magento users can use these services in less than a year.
Although Shopify is hosted by a company, Magento is its host, so users are forced to pay for a hosting service to a third party. That figure could be as high as $ 3.95 at companies like SiteGround and HostGator.
Having a good host is essential for successful stores. Web hosting can affect the speed of your site, storage, and the number of products an online store can have. Magento users can choose the host to suit their needs. Magento is free to download, Magento is also a great option for developers and small businesses.
Magento Ratings
You need to compare the costs of using Magento and Shopify. Your online store may need more services than Magento or Shopify usually offer, in which case you will have to pay more for more features. In addition, Magento users may need to use developer support to set up and manage the store, so they should consider this cost in addition to the potential cost of the store.
Scalability
There is a general belief that Magento is better than Shopify for department stores with many products. Shopify is a good choice if you are looking to start a small store without much excitement and commitment. If you want an online business that has the ability to grow and evolve more flexibly, Magento is a better bet.
Capabilities
Magento is a powerful tool for business owners with over 5,000 modules (free of charge). Having 5000 modules is one of Magento's capabilities. You can compare this Magento feature with more than 100 Shopify apps and extensions.
With Magento, all aspects of the website are under the control of the business owner. This is something that may be of value to business owners depending on their goals. The administrator can create and manage multiple stores in the same admin panel. In addition, compared to Shopify, Magento has more visual features for customers such as coupon codes, gift cards, customer dashboards, related products, wish lists, order status modules and more.
Branding and design
Creating a successful online store requires creating a unique brand that your customers know and respect. A major part of branding is design.
Both Magento and Shopify offer free and premium templates. Many templates are responsive to both operating systems, meaning they work in a wide range of screen sizes. Having a good mobile online store is very important because many people use their mobile devices to shop online.
Because the template is proprietary, it does not allow for a large number of increments. Beyond changing colors and fonts, Shopify users are not able to fully customize themes, which can be a problem for the store brand.
The Magento 2 update includes visual drag-and-drop editing that lets you design beautiful sites at any time other than encoders.
User experience
Many people say that it is easier to work with Shopify than Magento, and this is preferred by non-developers. Setting up Shopify is faster than registering it. Shopify includes a website building tool to customize the features of your store at home.
With ready-made modules, working with Magento is much easier. Because when there are simple solutions for coding, there is no need for coding.
Magento 2 comes with a user-friendly admin panel. Magento 2 is easier for new users to learn. Compared to Shopify, it completes tasks such as accessing advanced reports, managing payment processors, sorting customers, market products, and more. Using Magento, store management is easy for the admin, even without advanced skills.
SEO compares Magento with Shopify
44. Online shopping starts with online search. This process makes it very important to find your online store and products through Google and other search engines.
Some e-commerce platforms are inherently better when it comes to search engine optimization (SEO). In a study of SEO scores from 16 store platforms, Magento topped the list with Shopify.
SEO features include titles such as titles, meta descriptions, page URLs and titles, and more.
Speed
Website speed is a ranking factor for SEO and determines the purchase of customers from your store. If it takes a long time to load store pages and products, potential customers are likely to go to another website. Research shows that even a delay of 1 second can reduce the conversion rate by up to 7%.
A fast online store equals a successful store. In the past, many users described Magento as very slow. This made Shopify the fast winner.
With the release of Magento 2, it works on average 20% faster than Magento 1, and in some cases 56% faster.
Cart
Fast and user-friendly payment is another factor when comparing Magento with Shopify. The Magento 2 Improved Shopping Cart is exceptional.
Magento's new payment is designed with box features such as distraction-free payment, automatic guest payment, one-click account creation and two-step payment. The discount code box is included in the payment, making the process much more intuitive for customers. Purchase and payment information are separated to reduce confusion.
Community
Another "positive side" is comparing Magento to Community Shopify. Magento has a larger and more active community. Magento developers are able to create solutions for a large number of user needs. There are also a number of resources for beginners looking to learn more about Magento.
The vast Magento community means that business owners have no problem finding a capable developer to work with. Magento users can seek guidance or access support and maintenance services through outside developers.
Police Market
E-commerce platform users may want to create a police market or multi-vendor store where multiple vendors sell their goods through a shopping cart. Both Shopify and Magento 2 have add-ons to create a multi-vendor system.
Result
We can hardly say which e-commerce platform is more suitable for online shopping. This choice depends on the goals, budget and field of work of the online store. When deciding between Shopify and Magento, consider the most important thing for you.
Shopify may best suit your needs. But if you are looking to build an online store with unlimited potential for features, scalability and customization, Magento is probably better. Again, it depends on the situation.
Magento has useful applications and limitless possibilities. These reasons, in addition to Magento 2 enhancements, make it a great choice for e-commerce businesses.
more:
Buy Instagram Followers : Advantages of Buying Followers on Instagram