Born as Jesus Virlan Baez Garcia on 28 July 1997, Virlan Garcia is a native of El Tajito, Sinaloa, Mexico. When Virlan launched an album Esto Tiene Que Durar at the age of 17, he became known as a local interpreter.
Who is Virlan Garcia?
He is a singer, guitarist, and composer in the Mexican regional genre, specializing in norteño, corridos, and bandas.
Virlan Garcia Biography
Virlán García was at the age of two when he first sang La Palomita. He dedicated the song over the phone to his mother, Virginia Garcia Roj. He still remembers the cooking of his mother and his favorite dish, ranch steak with rice and beans.
Whenever the musician goes back to his family home of Sinaloa, he asks his mother to cook his favorite meal.
He started learning guitar as a teenager and later wrote his own songs. His talent for songwriting eventually led him to write songs for artists like Gerardo Ortiz.
His mother Virginia, who was born on 23 May 1974, hails from Ruiz Cortines in Sinaloa, Mexico. In his family, the musician has two sisters named Andrea Baez and Dayana Baez who are of American origin in the city of Santa Barbara.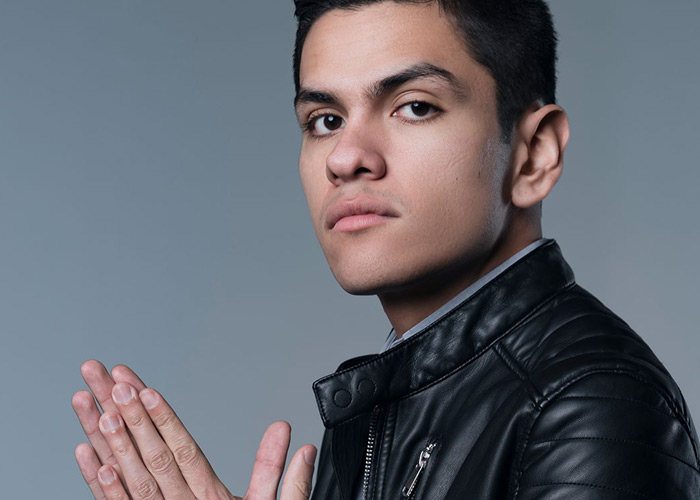 The singer took his Instagram and shared a throwback picture of his childhood with two siblings and his aunt, Juana, in May 2018, reminiscing his childhood.
Wikifamouspeople has ranked Virlan Garcia as of the popular celebs list. Virlan Garcia is also listed along with people born on 28-Jul-97. One of the precious celeb listed in World Music Singer list.
Virlan Garcia's musical career
Since the time Sinaloa native Virlan Garcia commenced his musical career in April 2015, he has established his name in Mexico and opened his doors in the music industry of the United States.
The regional Mexican singer provides a northern touch to his songs without neglecting his modern country style music.
His resounding tracks and discographies put him in the list of Billboard and Monitor Latino. After establishing in the Mexican Republic, Virlan took his music in the United States as a solo artist.
In 2018, he launched a new album Te Comparto with full-length records and featured 12 songs including El Dos Letras, Quiero Reintentarlo, Lluvia En Tus Pestanas, and Buscado Y Certificado. With his unique and versatile tracks, he is set to allure the American audiences in his upcoming tour of 14 December 2018 in El Rodeo Night Club at Moreno Valley, California.
Virlan Garcia's relationship
He and his ladylove, Fernanda Esquer, are blessed with a daughter named Irlanda Garcia (born in 2017).
In one of the YouTube videos published by 'Musica ExclusivaTv' in February 2017, Virlan featured with his sweetheart and daughter Irlanda.
Virlan often shares the picture with the mother of his child on social networking sites.
Although the regional singer has yet to comment on whether he is married or not, he relishes the husband and wife relationship with his baby mama.
In one of his Instagram clips shared on 14 September 2018, Virlan dedicates his songs towards his 2-year-old daughter. The adorable toddler played with her toys and gleamed towards the verses of her father.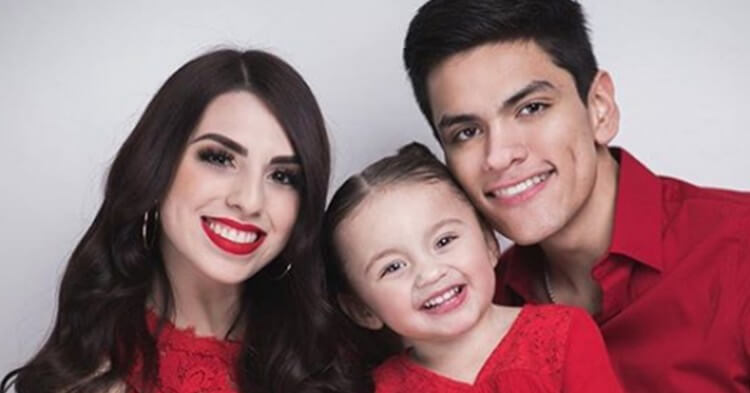 Virlan Garcia worth
According to Payscale, a musician earns an average salary of $39,431 per year and gather annual revenues between $20,148 to $203,332.
The 23-year-old world music singer has done well. Virlan Garcia's net worth is $100,000 – $1M. There are many sources that talk about Virlan Garcia's net worth, his salary, and income, but online estimates of his worth vary.
You can visit websites such as CelebsMoney and NetWorthStats to view other estimates of Virlan Garcia's net worth. Please note, celebrities typically do not revealed their exact net worth.
Interesting facts about Virlan you need to know
He has released a number of albums
At a young age, one can forgive Virlan Garcia for having only a few titles, but as a talented and hard-working musician Virlan Garcia has released at least five albums since his debut in 2015. Some of the albums include his early projects like Pobre o Criminal and Y Cambio mi Suerte. Others are albums like Voy Amarte Hoy, they released in 2017, Mi Vida Eres Tu, he released the same year and Te Comparto, released in 2018.
His albums have appeared in the Billboard charts and on Monitor Latino.
He sang his first song at the age of 2 years.
Virlan Garcia's relationship with music goes back to the age of two when he serenaded his mother with the song La Palomita. It was a beautiful experience that connected mother and son at that time when he lived in Sinaloa and Virlan keeps the memory of this experience until today.
As part of his close relationship with his mother, Garcia also makes it his mission to return home for some of his mother's dishes, including his favorite, rice and beans with ranch steak.
 Virlan Garcia is a father.
For Virlan, everything seems to move at a fast pace and this is not only true for his professional life as a singer. He is also a father, blessed with a daughter named Irlanda Garcia. His daughter was born in 2017 by his longtime girlfriend, Fernanda Esquer. Virlan and Fernanda continue to maintain a loving relationship. It is not clear seen whether the two will marry one day.
Facts about Virlan Garcia
Garcia's Music is Based on a Local Mexican Genre
Virlan Garcia's music focuses on Mexican music genres such as corridos, banda, and norteno. With the popularity of his music, he has become an ambassador of Mexican music throughout the world, presenting some of the cultural elements of the North American country to the world.
He has collaborated with various Mexican artists.
Virlan Garcia is quite a collaborator, having worked with artists such as Edgar Salazar, Carlos Gomez and Gerardo Ortiz in the short time he has spent in the Mexican industry.