With 500 million daily users and more than 80 percent of Instagram accounts following a business account, it's crucial that marketers include Instagram as a part of their social media marketing strategy. It all starts with your Instagram profile. You have to try Instagram Profile Optimization to have the best Instagram profile.
Best Instagram profile
The best Instagram profiles have a few things in common, including easily identifiable usernames, a recognizable profile picture, a steady stream of Instagram Stories and photos, an informative yet delightful bio, a link to a relevant landing page or campaign, and more.
How to start Instagram Profile Optimization ?
Learning how to be successful on Instagram isn't just about follower count. Instead, success comes from engaged audiences and great content. It might seem overwhelming to think about ensuring a successful outcomes when you're just starting an Instagram marketing strategy, but you'll find that the same approach of careful planning will help you here.
Also Read:
Instagram ideas : Creative Ideas for Your Instagram page
Basics of best Instagram Profile
Keep reading to learn how to customize your Instagram profile so it looks good, tells your potential followers who you are, and gives them a reason to follow and engage with you.
1. Use Branded Hashtags 
As a brand on social, you need some form of marketability. It's a thin line between being promotional and resourceful. According to studies, 57% of users unfollow brands on social because they're too promotional.
To avoid being overly promotional but still market your brand, consider branded Instagram hashtags. An important stat to know is seven out of 10 hashtags on Instagram are branded.
This means your hashtag has to be unique, memorable and engaging.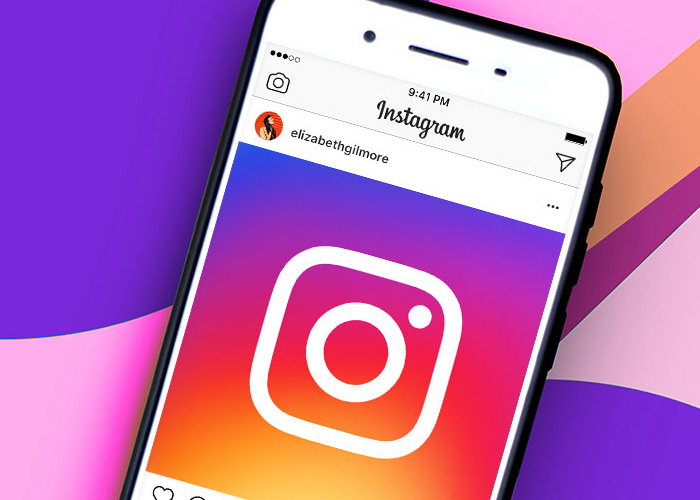 2. Use a Photo That's Really You
This is the photo other Instagrammers see when you share an image, make a comment, appear in notifications, or when someone checks out your profile.
So, should you use your logo or a photo of your own irresistible mug?
It all comes down to which one is most recognizable as your brand!
Obviously, there will be some exceptions where using a face wouldn't make sense.
For example, if you're a larger company with a recognizable logo, you almost need to use your logo to reassure people that they have found the correct account!
Whatever the case, make sure the photo is bright enough to be seen on mobile, and never use a poor-quality or fuzzy photo.
Also Read:
What are the Best Photo Editing Apps for iPhone and Android in 2021 ?
How to make the perfect profile possible ?
3. Have a Call to Action
Here's a question every company should ask themselves about its Instagram strategy–what drives users to follow and engage with your brand? Like we mentioned before, having gorgeous photos certainly helps attract users. However, how will your audience know what the next step is if you don't have an appropriate call to action?
Instagram captions are essential for a successful account. They give your audience everything from context for your products and services to essential calls to action to drive conversion forward.
4. Pick an Identifiable Username
Our next tip on how to create the perfect Instagram profile is to be particularly mindful when choosing your username.
You have up to 30 characters here (no symbols or spaces). It's also what people will use when they mention you in a comment.
So try to make it memorable – it's your identifier and a crucial part of the Instagram profile optimization process.
Easily Searchable Business Name
Next, make sure to add your full business name to the "name" section of your profile. This will appear under your profile picture and under your username in search.
Also Read:
How To Create Quality Instagram Content : 25 Attractive ideas
Profile Optimization
5. Select nice Bio and a link
A thoughtfully curated bio is crucial to creating the best Instagram profile possible.
You get 150 characters here, so make them count! Tell people what you do, who you are, and what they can expect to see from your Instagram updates. Most importantly, tell people WHY they should follow you.
Instagram is unique because it allows only one link located in the user bio. It's a common practice for your captions to lead viewers to the link in your Instagram bio. That's why your link should be as relevant and fresh as possible.
It's a very common best practice to link to a custom Instagram landing page, which typically features a lot of easy-to-find links to recent content, products or services mentioned in your feed.
You can use an Instagram-specific page builder or create and update your own–either way, you'll ensure users have access to a plethora of highly relevant content that lines up with what they've seen in your recent posts and moves them into your marketing funnel effectively.
How to Format Your Instagram Bio
Write your bio in an online character counter tool and keep it to 150 characters or less. Use an emoji dictionary to make sure you choose universal emojis.
Add in line breaks where needed.
Copy and paste to your Instagram bio on desktop. If copying from your online character counter tool, try pasting into Notes, Notepad, Evernote, or even a Facebook status update before you paste it to your profile in Instagram.
Also Read:
How to Find Your Target Audience on Instagram
IG profile tips
6. High-Quality Photos
High quality photos are a huge part of an optimized Instagram profile. When people visit your profile, chances are, the first thing they'll do is scroll through the first ten or so photos in your feed. The quality of those photos will be a big factor in whether or not that person follows you or not. Your Twitter followers might forgive a few bad tweets, but you do not want bad photos on your Instagram account.
So, always be thinking of your Instagram photos this way: If you don't have anything beautiful to post, don't post anything at all.
The ingredients for a beautiful Instagram photo are threefold: an interesting and relevant subject, a well framed and well shot photo, and a solid editing job.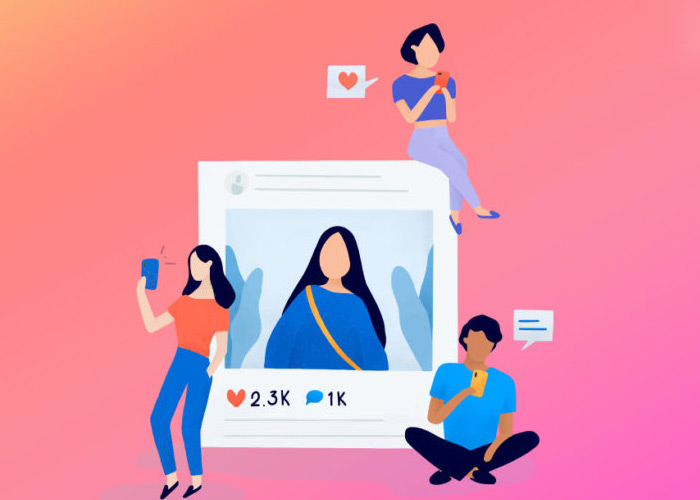 7. Choose a Business Category
Though this may not SOUND particularly glamorous, adding a category to your business account allows you to tell viewers more about you.
You'll need to set this information from mobile, not on desktop.
8. Consistent Posts
An optimized Instagram profile is an active one. Because photo quality is so important, you don't need to worry about posting to your Instagram account multiple times a day like you do for most other social media networks. Instead, focus on creating high quality content — and then posting them at the right times for your specific audience.
You have to know the Best Time to Post on Instagram.
Summary of best Instagram profile
It's smart to nurture and value your connections because just like your audience, influencers deal with robotic messages all the time. Try to build real relationships by meeting up at industry events or asking to host joint webinars.
There's a lot of ways to connect, but if you do it right, your successful Instagram account will be a source of entertainment and information for your audience.
For such a tiny piece of online real estate, your Instagram profile is a powerful little property!
Make the most of the space you're given by utilizing all the fields Instagram offers to business profiles.
Spend the time to make it pop with the eight tips on how to create the best Instagram profile above and you'll make a beautiful first impression and attract all the right people!