People who are on Instagram have different motives. Some of them enter this virtual network just to spend time and some to show their lifestyle. A group of people are in this space for the purpose of teaching and some are for the purpose of learning. Some people are there to try social media marketing. Most people pursue a combination of these goals. So, you can join us today to learn more about cool Instagram ideas for your page.
Instagram ideas
Among Instagram users, there are people who use this space in a very effective and different way. They made a lot of money on daily, monthly or annually basis.
Professional Instagram users increase Instagram followers with their creative ideas. This brings them very high incomes.
So, in this post, we want to introduce you to the world of professionals on Instagram. That means we want to talk about the ideas you can use for your Instagram page. If you want to know more about how to make money on Instagram, you should keep reading.
Is is easy to run Instagram Ideas ?
Before entering into the discussion, it is better to remind one important point.
Making money from Instagram is not easy at all. To be honest, implementing each of these ideas takes six months to a year. After this period you can expect the result.
Creativity has no end. Even when you think you can no longer do a better job, you should know that you have limited your creativity.
This should not prevent you from entering the field you are interested in. In fact, it is at this point that your creativity comes to the fore to provide a new idea.
In any case, here are some creative ideas for Instagram page. Successful examples of each of these ideas or similar can be found on Instagram. It is important to have a specific performance by using your creativity.
What are some creative Instagram ideas ?
An idea for an Instagram page is to participate in affiliate marketing projects.
By producing attractive and useful content about a brand's products, you will lead your followers to buy that product.
In this case, you will be given a dedicated link through which your sales will be tracked. In this regard, your page can be a page of entertainment, lifestyle, influence, education or any kind of such.
When your attractive content causes users to click on a link specific to you (which you may include in your page bio), you will receive a commission for each sale.
You can become a product reviewer for those who like to use new products or the latest technologies in the world.
Take a special look at this as an idea for your Instagram page. All the content that you see on Instagram under the title of "unboxing" Falls into this category.
People like to hear the features of a product of any kind from an expert or someone they feel comfortable with. However, note that you must choose a particular field of work. This means that you can not check the world gadgets and comment on cosmetics at the same time. This seems very unprofessional and your audience will not trust you.
 Now, combining this type of activity with affiliate marketing, which we discussed in the first case, will be a creative idea for the Instagram page.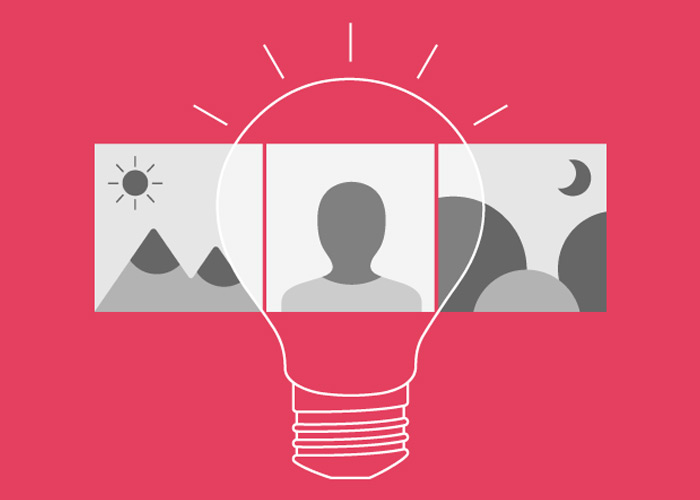 Some ideas for your Instagram
One of the reasons why Instagram is so successful is its ability to deliver visual content, such as photos and videos. Instagram revolves around beautiful photos and amazing videos. This visual aspect of Instagram is a great space for those who happen to be working in the same field. Namely, photographers and those who are interested in photography.
Therefore, you can show your art in the field of photography to others.
Also Read:
What are the Best Photo Editing Apps for iPhone and Android in 2021 ?
Personal Program Manager:
The program manager is not just for celebrities and actors. There are many people who, due to their busy schedule, need someone to plan for them.
You do not need to be the manager of a large company. A young freelancer may also need to plan on a large scale. Humans care about their health and welcome someone who has a good plan for them.
Creative Instagram account
Cooking and confectionery:
Instagram is a nice place to make money, especially for housewives. In the free Instagram space, you can show off your cooking skills. You can attract customers who are looking for a healthy home-cooked meal.
The importance of this issue becomes more and more evident, especially during the corona pandemic.
Of course, to make this idea more creative, you can target more specialized fields.
For example, if you have more information about the nutrition of a certain group of people, such as athletes, you can sell ready-made food on Instagram. Due to the lack of time, this issue is very welcomed among Instagram users.
Craftsmanship and creativity:
In the Explorer section of your Instagram, click on the DIY tab, which stands for DO It Yourself. All creative ideas that people can easily implement using the tools are there.
You can attract a lot of people by taking photos and videos on this topic and publishing it on Instagram. Your income from this idea depends on your creativity. If you have a good performance, you can earn money in affiliate marketing plans and sales of products that you use in your videos.
Another exciting way to earn money on Instagram is to travel and generate content from the trips you make. There are special conditions for implementing this idea. In fact, you have to be really interested in traveling and be able to produce compelling content about your travels.
The source of income for such people is from cooperation with tourism companies or travel agencies. So, If you want to learn more about Instagram Travel Bloggers, you can check this link out!
Creative accounts
Beauty Bloggers and Makeup Artists:
What better idea for Instagram free space than to work in the field of cosmetics?
You may think that you need to be a professional hairdresser or make-up artist, but no, you do not!
You can attract your Instagram target audience at any level of ability in this field. This, of course, can challenge your creativity.
Instagram content in this field must have really high quality.
Are you an artist and not on Instagram? Do you know how much money artists can earn if they have a strong presence on Instagram?
Painting and drawing, knitting arts, leather embroidery, mosaics and all types of art can get published on Instagram.
Perfect account ideas
In a space which is mostly visual, design and graphic designer is more than needed.
If you are a graphic designer, you can showcase a strong portfolio on Instagram. The field of work is very wide for graphic designers.
Designing posters, banners, business cards, office sets, logos and logotypes, designing templates for Instagram pages, designing posts and stories, designing characters, stickers, making advertising teasers, and even movie editing are the tasks of graphic designers. Especially those that are proficient in the latest software.
The Corona pandemic proved to the world that it is possible to learn anything online.
This means that if you have the skills to teach, you should create an account on Instagram ASAP. Almost anything can be taught on Instagram and a lot of people are looking to learn about any topic.
Different languages, different skills, school and university lessons, cooking, Flower and plant care, exercise and almost all the fields…
Memes are those photos that can go highly viral on Instagram. The topics with which memes are made are usually social issues that involve a large number of people.
These photos and writings are made in a fun way. In fact, Memes have a lot of fans on Instagram. You can use this feature and your own creativity to gain large number of followers.
Also Read:
10 Ways to Increase Sales on Instagram !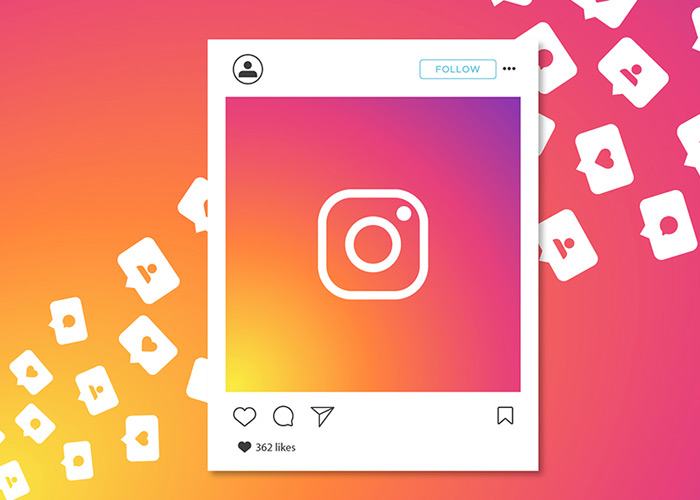 Concluding remarks about Instagram ideas
To sum up, joining Instagram is free. Entertainment is free. Interaction and communication is free. Most importantly, making money from Instagram is free!
What do we want from a platform? Read the mentioned Instagram ideas and use them for your marketing strategy. Make your dream come true today.
Which of these ideas have you implemented so far? Join us in the comments section.