Today, many brands are doing business on Instagram. Ever famous brand is trying social media marketing. They also are looking to increase the sales of their product or service on Instagram with various solutions.
Many business owners have been able to use strategies to significantly Increase Sales on Instagram. Here's how you can try to do the same!
10 Ways to Increase Sales on Instagram
Until a few years ago, Instagram was not considered a priority by many sale or brand experts. But it Instagram has adapted to the need of brands. It also provided the possibility of creating an online store and inserting shopping links.
With measures like this, Instagram is now a very good platform for sales. So, you can increase your sales by following certain tricks with a touch of creativity.
In this article, we will answer the question "How can we have more sales on Instagram?" by introducing 10 ways to increase sales on Instagram.
Increased Sales on IG
1. Make a Business account
If you are considering to sell products and services, one of the first steps is to design your page similar to a store.
A store predicts ways to communicate with the audience. For example, site address, contact number and email. So make the Business page to enjoy these features.
In addition to communication benefits, Instagram has given business owners the opportunity to do a little marketing research. This means that you can visit the sites and find out which posts your audience has welcomed the most.
If you want to know how to use Instagram Insights for your business, you can read the article.
This way, business owners can easily get acquainted with their users and publish the desired content to sell their product or service.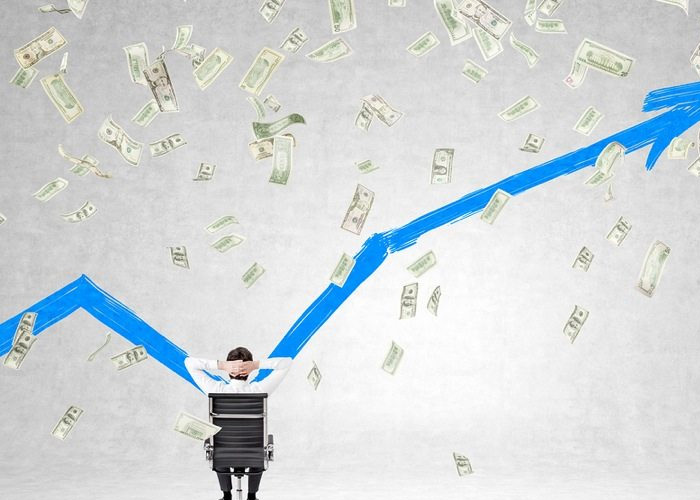 How to get Increased Sales on Instagram
2. Write the perfect business bio
Getting to any destination requires a straightforward address. After changing your account to an Instagram Business account, the main business information must be included in the Bio section.
In this section, you explain everything to your audience in a very simple and straightforward tone.
You can talk about your job, your products, your brand or the way you can help them. So as soon as they enter your page, they can see the bio description. This way, they will understand what you are doing.
3. Make it easy to buy your product on Instagram
The easier the solutions offered by businesses to buy from Instagram, the more likely they are to buy. The result would be Increased Sales on Instagram.
In addition to easy access to the website and other communication channels, publish a complete description of the purchase process and the price of the product or service.
Pay attention to the captions of the posts and the collection of highlights. Moreover, avoid any kind of confusion.
You can also clearly explain the ways to contact support and how to track problems in ordering and buying.
Don't forget to repeat these info for new audiences too.
Also Read:
Best Social Media Platforms for Your Brand in 2021
Improving your marketing on IG
4. Have a content calendar
Have a strategy and also a content plan. Specify your content and target audience on Instagram. You should also have a purpose and specific time period.
How you plan this depends entirely on your business. You can categorize the content of the page into different subcategories (sales, information, site features, contests and audience engagement, etc.).
This categorization should be determined by your content strategy and your business needs.
Then create a content calendar that details the different days of the week and the content that will be published on that day. Details such as captions, hashtags, locations, etc. This content calendar will help you prepare everything you need one step ahead.
Also Read:
When is the Best Time to Post on Instagram in 2021 ?
5. Publish quality photos
Instagram has an image-driven space, and photos and videos are the first things you can make to find your audience and customer.
When your image catches the eye, the user has a chance to hear your voice. Therefore, take enough time to photograph your products, make a proper arrangement and keep in mind that the caption fits the photo.
You can use some top Photo Editing Apps to make amazing outcomes.
Marketing and strategies
6. Be responsive and available
One of the ways to gain the trust of users and directly increase sales on Instagram is to be responsive to users.
Paying attention to users' comments and providing appropriate answers to the questions are among the activities that increase trust and, consequently, increase sales on Instagram.
If your customers are unhappy with the service, never delete their comment or block their account. Do not take the issue personally and try to give a professional answer. On the other hand, promise them to follow up the issue.
7. cooperate with influencers
No matter how attractive the content published in a business account, you need a targeted advertising program to increase sales on Instagram.  One of the most important targeted advertising programs to increase sales on Instagram is to use the advertising capacity of Instagram influencers.
Influencers represent your brand, so you need to be sensitive enough to choose the right influencers. You can try influencer targeting to choose the best one for your business.
If you want to try influencer marketing campaigns, define your goal, your campaign, target audience and right influencers.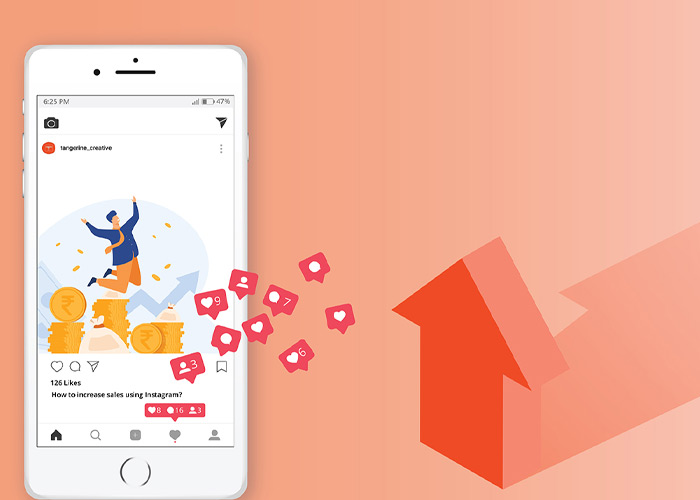 How to Increase Sales ?
8. Use Instagram hashtags
These days, many shoppers go to Instagram and search for hashtags to buy something. That's why Instagram hashtags are so important.
To get the most out of hashtags, there are a few things to keep in mind:
Use popular hashtags related to your field
Because these hashtags are searched a lot and you may be seen by new audiences
Use less popular hashtags
These hashtags have fewer competitors and are more likely to be found by users.
You can create your own hashtags based on your brand or business. You can also create hashtag subcategories.
9. Engage your audience with promotions
You can increase your Instagram engagement by promotions.
Many of your audience are waiting for an opportunity to buy from you and occasional discounts can be a good motive for them.
You can use occasions to do this. For example, Mother's Day, Valentine's Day. You can take advantage of these days by offering discount codes or special services to attract new customers.
In addition to these periodic discounts, you can sometimes give special gifts to loyal Instagram followers for no particular reason. For example, ask them to introduce you to their friends. Then they can get proper discount.
Successful marketing on the platform
10. Encourage audience to shop online
One of the challenges of online sales, whether on Instagram or other platforms, is the distrust of online shopping.
Because there have been so many examples of failed shopping and online scams in recent years, it is difficult for many of your potential customers to trust online shopping.
So, you need to be able to earn enough credit. For example, you can arrange products and packaging to show them online. You can also try storytelling from behind the scenes. In addition, you can publish testimonials from previous customers. You can read the following article to learn How to obtain Testimonials On Instagram.
Conclusion
Increasing sales on Instagram does not happen overnight, in this article we have provided 10 basic solutions to increase sales step by step, be sure to read it. Have you tried these before?