The last twelve months have been transformative in many ways, with one of the key changes being the increased reliance on digital connectivity for work, play, socializing, connection, etc.
Indeed, the impacts of the COVID-19 pandemic, and the various mitigation efforts, have underlined the critical role that the social media marketing and internet now plays in our everyday lives. And within that, they've also exacerbated our reliance on social media apps. So join us to know more about Social Media Trends in 2021.
Social Media Trends
Want to tap into the latest social media marketing changes? Looking for expert insight to help you get your marketing plans on the right track?
With discussions of COVID-19, plus the subsequent social and economic repercussions, looming over everything we do, we look towards 2021.
By the help of insights from experts, influencers, and industry professionals on what you need to know to be ready for the year ahead.
With the rapid growth of this medium, numerous social media trends have emerged and evolved over the years. Adapting to these new and upcoming trends is what helps businesses keep abreast of the fierce competition.
Top 10 Social Media Trends to Watch Out in 2021
We've compiled a list of top social media trends that every marketer should follow for better engagement and improved online visibility.
1. UGC in Social Media
User-generated content is nothing new. But the way it's created is. Remixing is on the rise, through apps like TikTok or Koji. Taking existing formats, templates, or ideas, and recreating them to express a user's own personality or ideas.
Expect 2021 to bring even more opportunities for remixing, with brands taking the opportunity to use it to engage with new audiences and create additional content for their brand.
Gordon Glenister notes that it's video driving this user creativity, while Ben Jeffries tells us why remixing is so enticing for younger generations.
2. Live Videos in Social Media Game
With a majority of social media experts asking to focus brands on video marketing for a while now, there was no doubt that live videos on social media are going to gain much popularity in 2020.
Brands are now exploring live videos frequently to connect with their customers for chit-chats.
Surprisingly, the popularity of live videos has surpassed the demand for video content too. Presently, live videos are being broadcast on Twitter, Facebook, YouTube, Instagram, and Tumblr because almost 82% of the audiences prefer live videos on social media.
There has also been a surge in bringing celebrities and renowned personalities on live chat by various brands and creating opportunities for people to bond with their favorite celebs or role models.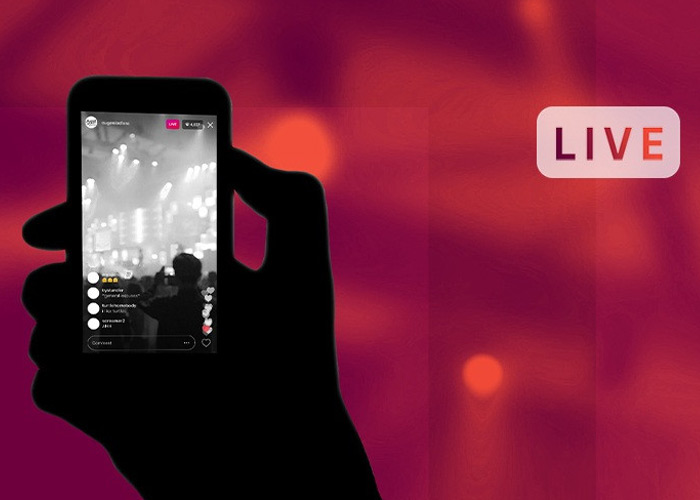 Impromptu live chats are a great way to gain your audience's attention and make important announcements, mainly when the opportunity for brands to appear in people's feed has been limited due to changes in the algorithm.
Also Read:
How to Use Instagram Live to Market Your Business?
3. Reels and organic Instagram Exposure
Though there are plenty of fun and fancy features rolling out for marketing on Instagram, the trend is clearly moving towards video—especially short-form video.
We've seen this pattern when Stories came out in 2016. Engagement and reach for feed posts decreased as Instagram moved the attention of its users to 24-hour disappearing Stories. Now in 2021, we're seeing the same thing happen; reach is dropping for Stories and feed posts but is exploding for Instagram Reels. We are talking 10 times the number of views you'd expect for your stories or feed posts.
The time to embrace short-form video marketing is now. Instagram Reels can be 15 or 30 seconds long and I like to think of them as stories on steroids.
Reels don't have to be intimidating. They can be as easy as talking to your camera, just like stories. What makes reels so engaging is the fact that you can add music and text to keep things interesting.
You can also try Reels For Business!
4. More AR and VR Technology
Augmented Reality (AR) and Virtual Reality (VR) are current social media trends in 2021, as brands try to offer an exciting user experience.
Many e-commerce companies have adapted to AR-powered shopping, allowing users to try-on products before purchasing them. This will help consumers make thoughtful purchase-decisions before investing in something.
Platforms like Snapchat, Instagram, and Facebook allow users to try on hundreds of different filters to click images or create videos or share them across, including updating profile pictures with brand logos or mascots.
Top technology players are making VR gears available to users at an affordable price, which allows them to enjoy an immersive gaming experience. Facebook offers a feature called "Facebook Spaces," where up to 3 people can interact using a VR device.
There are still many improvements required in the VR and AR arena, and people are already up to it. Hopefully, in the future, VR and AR technology will become wholly mainstream and enhance the user experience by many folds.
5. Social media and coronavirus content
Even if the pandemic is resolved in 2021, the repercussions will be felt for years to come. The shadow cast by coronavirus will most likely linger, making it hard for consumers to simply forget its consequences.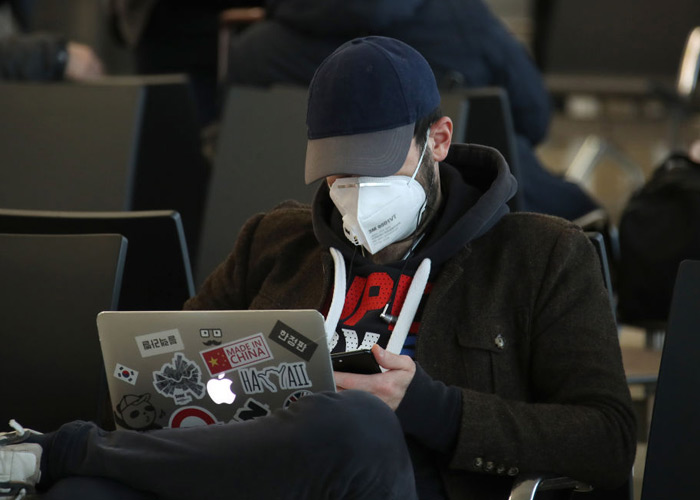 Brands will need to adapt their communications with this in mind – with the tone of 2021 shaped by the 4 Cs of coronavirus content:
Community 
Contactless 
Cleanliness
Compassion
6. MEMES
Forget emoji. Bin the GIFs. Memes are now the way to communicate. They're spreading across the internet as a fun way to engage communities. But, it's not just cat pictures. As per any communication, they can be used to manipulate the mindset of viewers. They can be used to normalize extreme behavior, like external agencies interfering with elections or other major events.
In 2021, you need to be ready to protect your brand from memes.
7. Huge Influencer Marketing
Influencer marketing has dominated the whole of 2019, and it will continue to do so for the next few years. However, the way through which brands and influencers collaborate will see changes in the coming days.
Brands will now collaborate with influencers over a series of social media promotion posts and not just for a single promotion post. They will put equal efforts in promoting the content created by these influencers.
Also Read:
Influencer Targeting : How to Find the Best Influencers For Your Business
8. Online Shopping on Instagram
As we become accustomed to the "new normal," businesses need to pivot to ensure sales keep coming in and numbers exceed previous years. But with new mandates and measures in place to keep consumers safe, what does that look like?
While eCommerce has been a popular monetization method for many brands over the last few years, it typically isn't utilized by brick-and-mortar stores.
Any traditional operation that can be turned into an online process will do so, and all in-person contact will be limited. This change is bound to be adored by some and loathed by others as it significantly augments the way we're used to conducting business. This makes it even more important that the online version of your product or service is delivered at its highest quality and standard.
This shift toward contactless shopping will allow eCommerce stores to thrive even further in 2021. With social platforms such as Instagram and Facebook already beginning to integrate in-app purchasing, the steps traditionally required to convert a user to a customer will be reduced and the gap between 'scrolling' and 'shopping' will be significantly blurred.
To take advantage of these changes, your local business will need to:
Survey your audience to determine their true wants and needs from an online offering
Research and test multiple video platforms to find one that supports your new offerings
Collect contact information from customers to ensure you can be in touch at any time
Sign up for Instagram shopping, Reels shopping, and Facebook shopping to link products to your social posts
9. Video Content in Social media Trends
Video content is perhaps the most engaging form of content right now, and it is here to stay in the long run. In fact, brands are rapidly shifting to video content and prioritizing it over written content and images. 
Many brands are also thinking of introducing premium video-based content to engage people even further. Videos can quickly grab the attention of users and keep them hooked to the screen.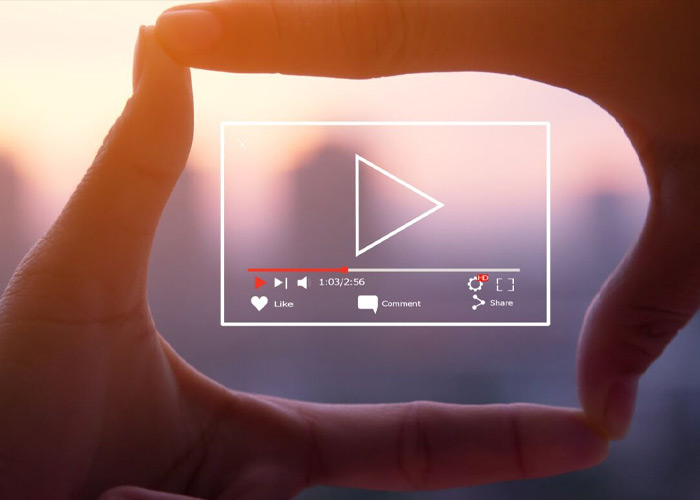 Also Read:
The Ultimate Guide to Video Marketing
10. Brands Must Humanize
Smart businesses will understand that being transparent, authentic, and even vulnerable is smart marketing in 2021. People connect with people. This means the brand should be personified in a way that reveals who they stand for and what they stand for.
Get more faces out there, create more video, and talk about what matters to your core tribe.