Esports is the fastest-growing area of the multi-billion-dollar professional sports industry. Once viewed as a niche for teenage gamers and a footnote in the sports business, esports' fortunes have changed over the last few years. It's now a significant player in the market and continues to gather speed. There's no telling just how big esports can grow as it's already overtaken more traditional sports like cricket and golf regarding viewing figures. 
Will we one day see esports challenge soccer, American Football, and horse racing for the crown? It's certainly possible with the leading names in gambling, including the mybookie sportsbook, offering odds on the winners of the top competitions. Gambling apps also invest heavily in esports, sponsoring the top tournaments, helping raise their profile, and injecting cash into the business. Winners of the leading competitions now bag life-changing sums of money.
Those increased financial rewards paved the way for a higher caliber of players and, in turn, more competitive and exciting games. The knock-on effects of having more money in the game and a better standard of player means the leading TV broadcasters and live-streaming apps show an interest. More esports games are live, attracting a greater following and more exposure.
Playing your part
Esports has never been as popular as today, but you can bet it'll be bigger tomorrow. Keep reading to find out where you can fit into this exciting and illustrious business. We explain the reasons behind esports' recent success and its direction. The more you understand the sector, the greater your chance of using it to create a comfortable living. And there are many routes into the professional esports business.
There are a few apparent avenues that will lead you to a well-paying and exciting career, combining your passion for esports with your job. The obvious place to start is by playing esports to become professional. Find the game you're best at and practice your skills. The more you play, the better you'll get. Start by playing at easier levels and progress to taking on opponents online. Consider entering competitions when you're winning more than you're losing against opponents.
There are several high-ranking esports tournaments, but many are invite-only. These are for the professional players representing the biggest-name teams. Casual, amateur, and new professionals can't enter the top-ranking competitions as they must be clutter-free. Still, you will find several qualifiers and can target success in the early rounds.
If you're good enough, you'll win through to the tournament proper, where you'll face the leading names in esports, battling for the huge cash prizes. That's when you know you've made it onto the esports circuit.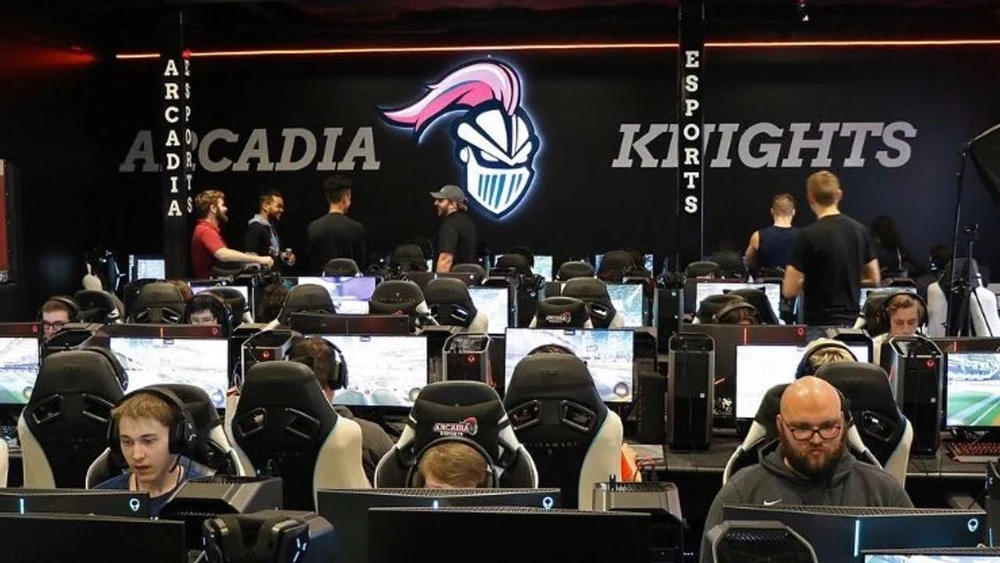 Writing your way to success
There is more than one way to enter the esports industry, meaning if you're not the best player, there's still hope. The business needs help growing and constantly seeks new and ambitious content creators. That may be writers covering the top games for newspapers, magazines, websites, podcasts, videos, interviews, etc. You'll find a position if you're a talented writer who enjoys esports.
The easiest way is to write about esports for your blog or another website. You can create a blog in a matter of minutes, and it's not expensive. You only need a few ideas for articles, a content plan, and time to write, edit, add images, and publish. Your work will be unpaid in the early days, and you must resist the temptation to target paid assignments until your esports writing skills are on point, good enough to sell, and worth buying.
Many new writers must avoid jumping in too early and chasing the money. They get dollar signs in their eyes, see less talented digital journalists making money, and think, why am I writing for free? But don't jump past the grind, as that's where you learn some invaluable lessons. When publishing to your blog, you're in complete control of when and where you write, the topics covered, and your content schedule.
A blog is also a great way to showcase your skills. Use it as a live CV, presented to potential employers, to help you jump ahead of the other candidates. Running a blog shows you have many skills and abilities concerning writing. You're in charge of creating a content sheet, analyzing the performance of articles, building an idea bank, editing, publishing, and more.
Finding your niche
When you start writing content, you won't need a niche. Start creating as much content as possible and check which articles perform well and which don't. When progressing in your writing career, you should find an esports niche. No other writer covers an area of the industry or a unique opinion and ideas on how others can benefit.
An example of a poor esports article would be 'The Best Esports Game.' Any writer with any level of experience in esports with a laptop and five minutes to research can cover the most popular esports games. The industry is already swamped with these authors. You want to stand out from the crowd and to achieve that, you must do things differently. Don't be part of the pack; lead the pack.
An example of a good esports article is 'A Day in the Life of a Professional Esports Player.' That takes genuine research skills, including digging into the backgrounds of esports players, interviewing industry stars, and publishing your findings. You will find few similar articles online, meaning your work will stand head and shoulders above the competition in search engines. And that's how you get noticed by major employers.
Your next move
Now that you know how writing can bring you closer to the esports industry, it's time to start. Don't put it off another day. Creating a blog is quick and easy.
It can lie unattended until you're ready, but you want to purchase the blog builder and your URL, especially if you have an excellent name for your blog that may go to another writer. It's now time to start writing.